First line modern Villa, Brač island VRBr-918
Отправить запрос
550 m2

Площадь объекта

1000 m2

Площадь земельного участка

10 m

Удаленность от моря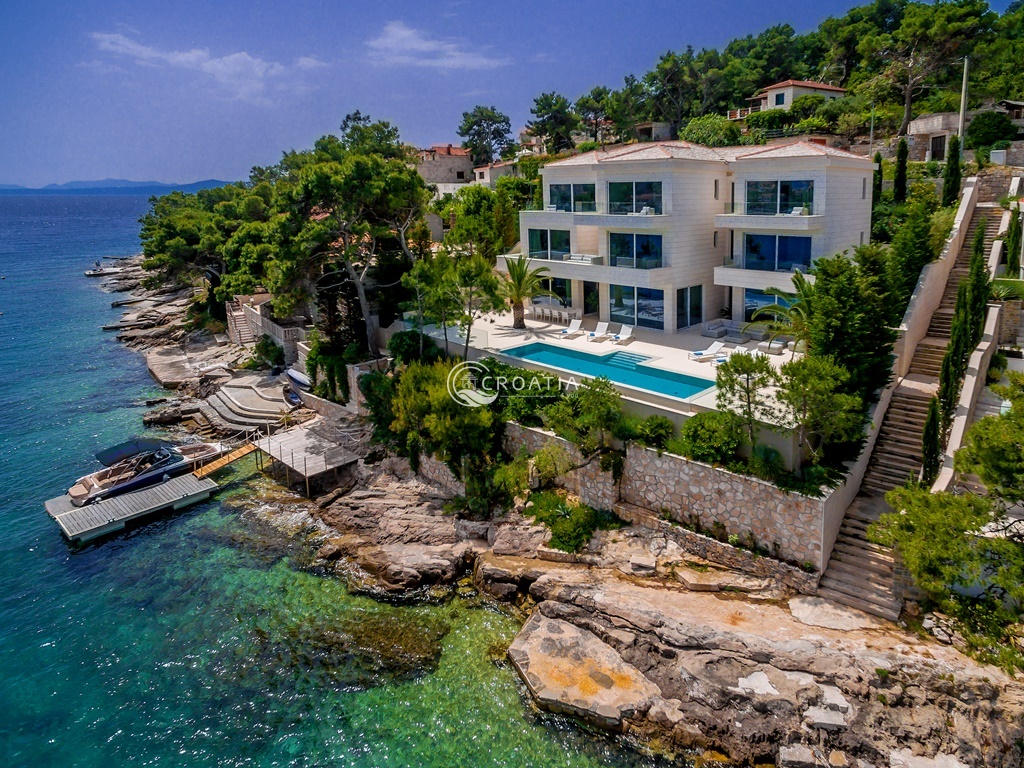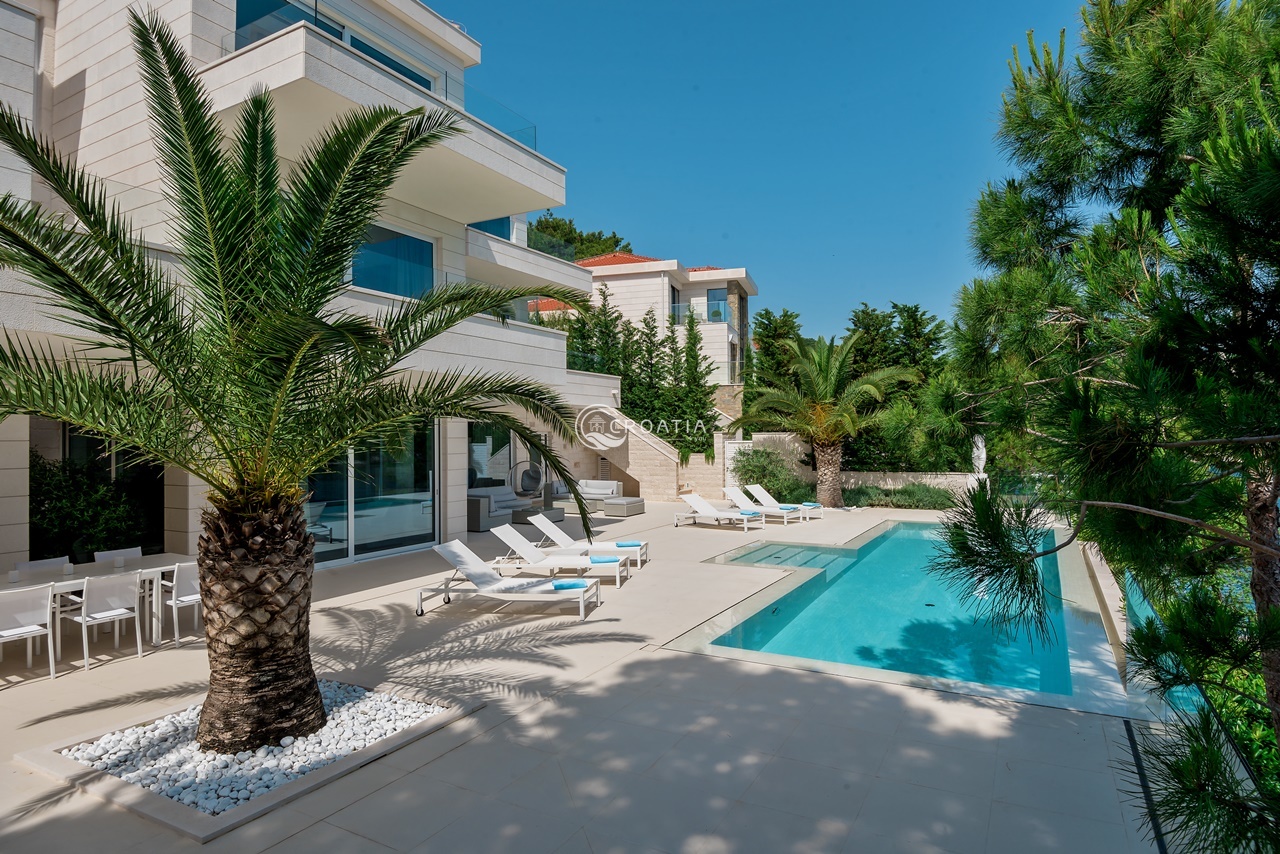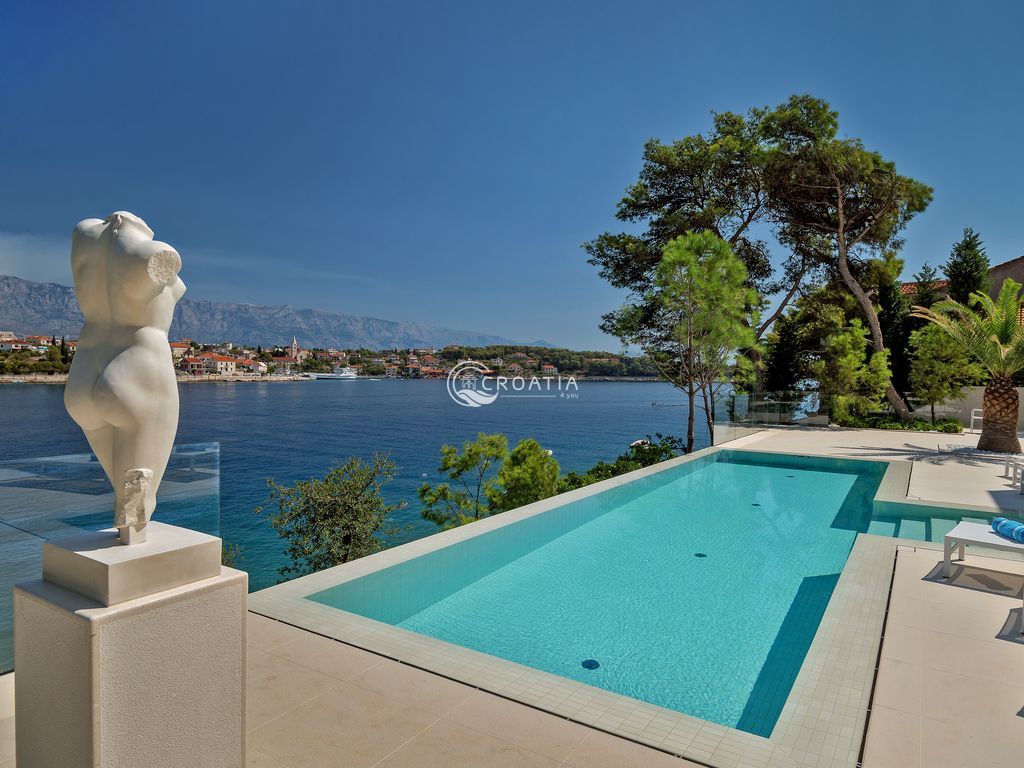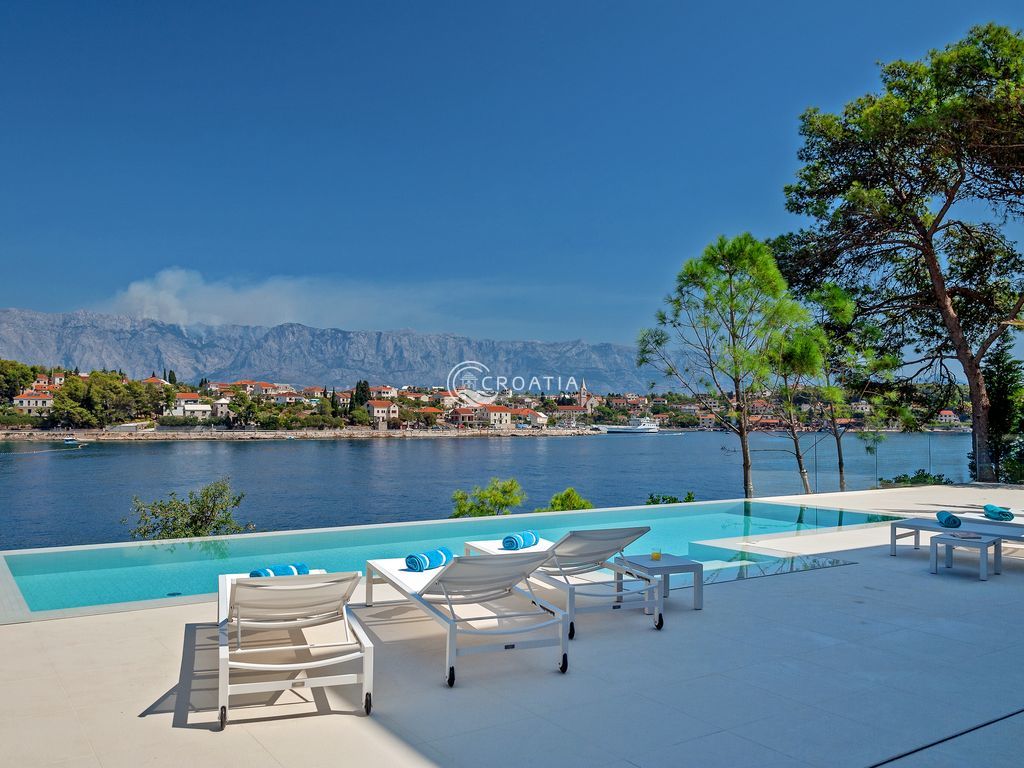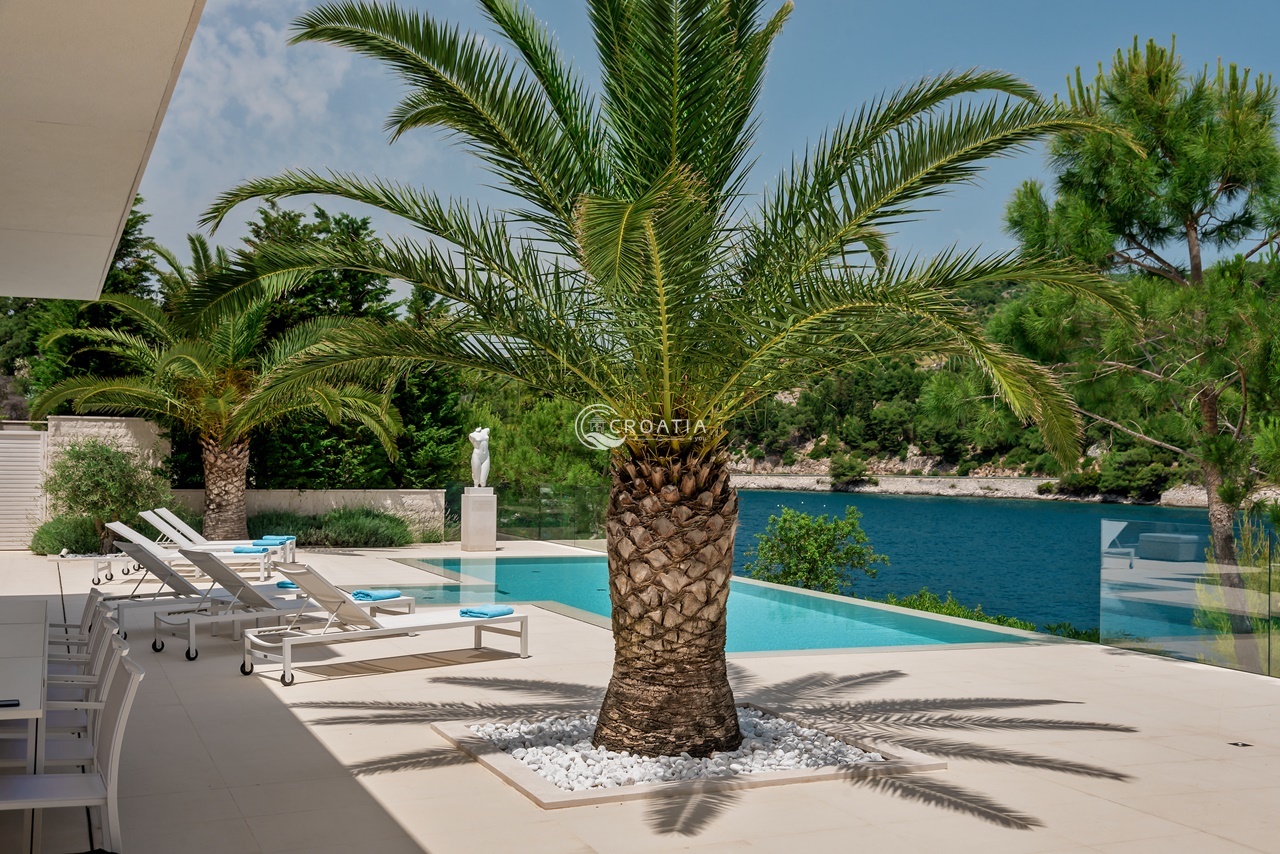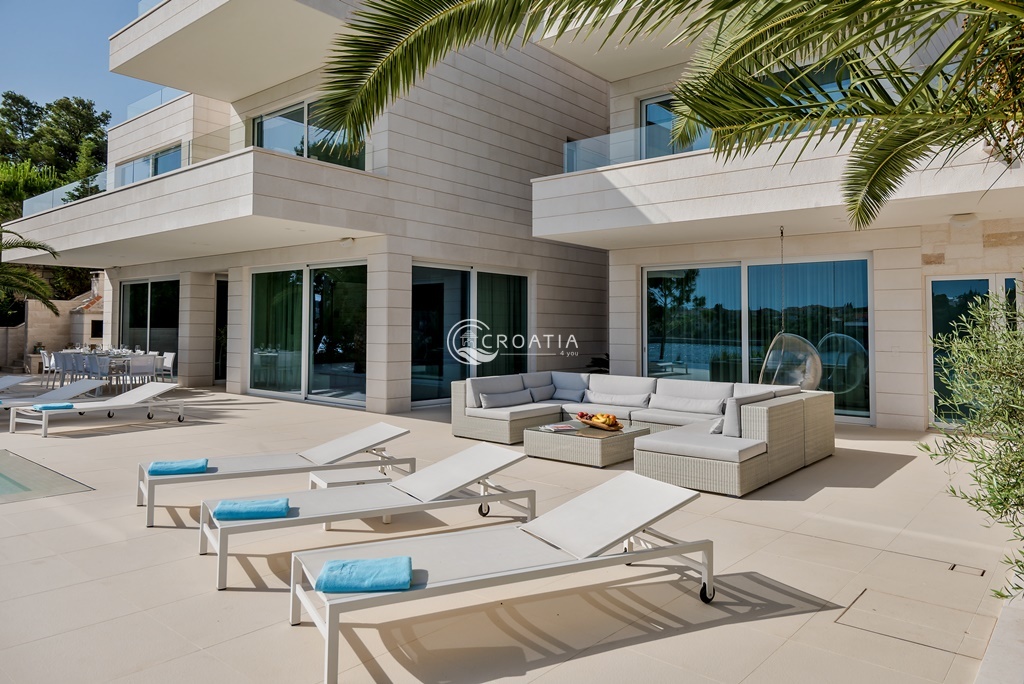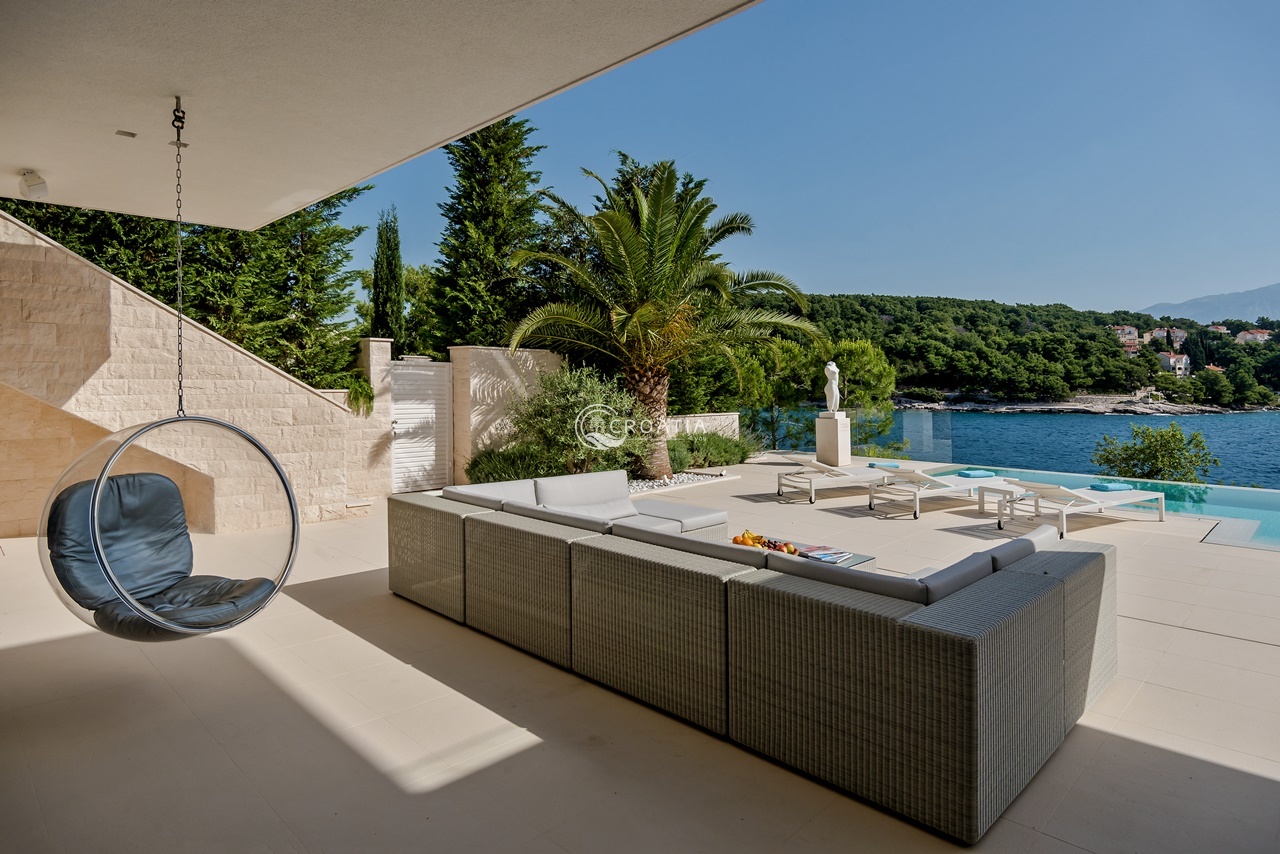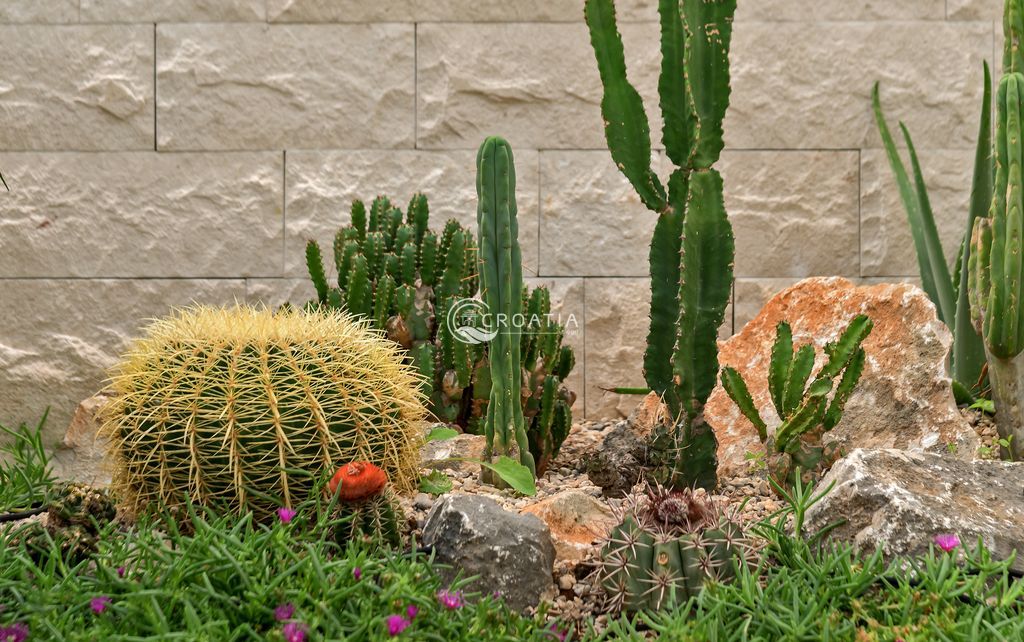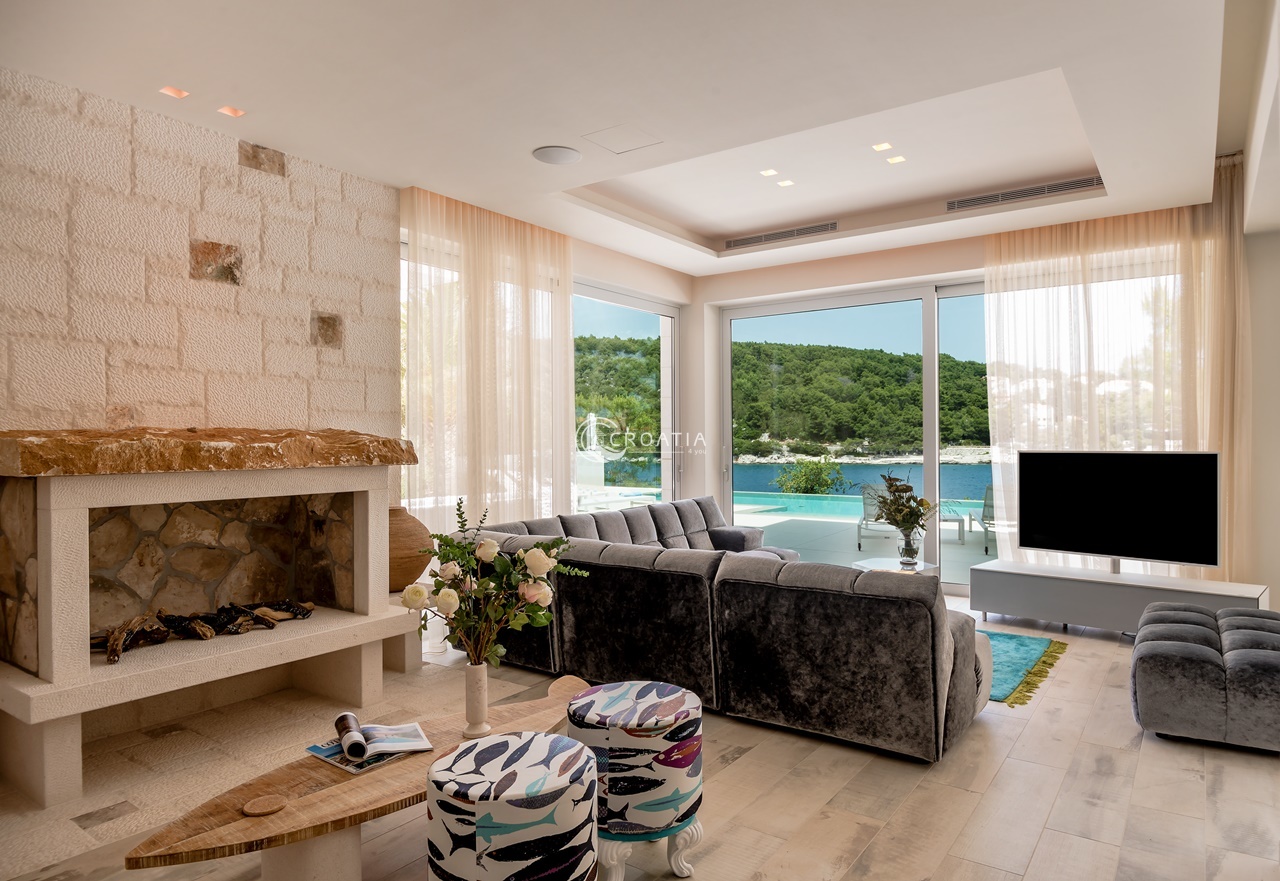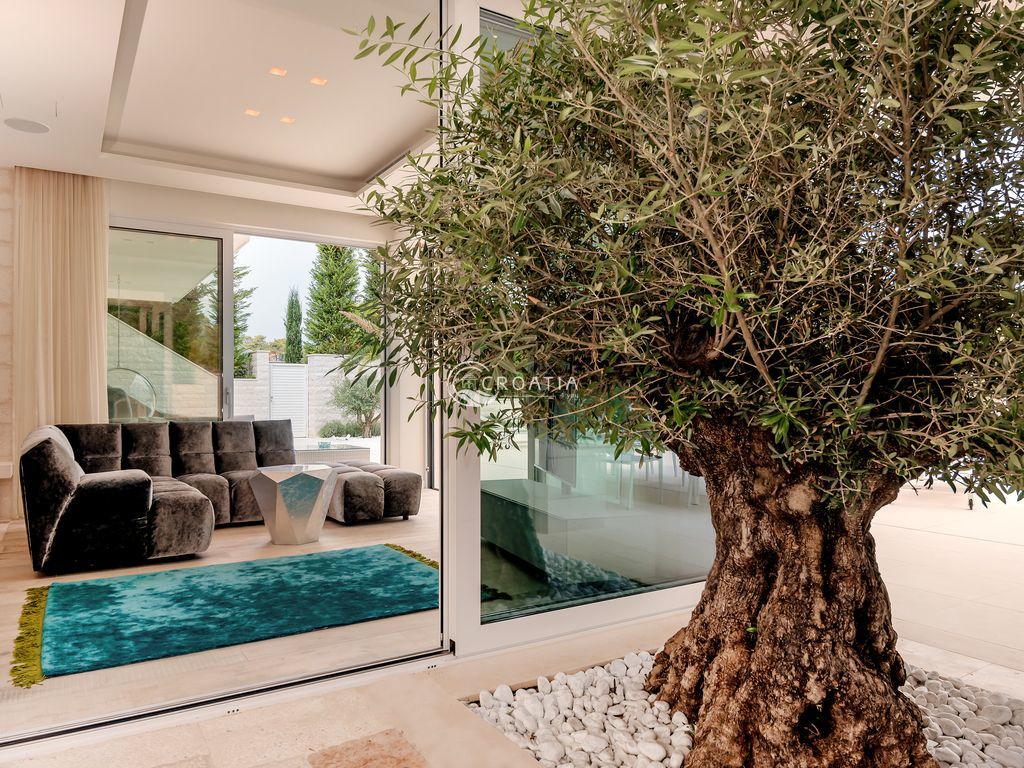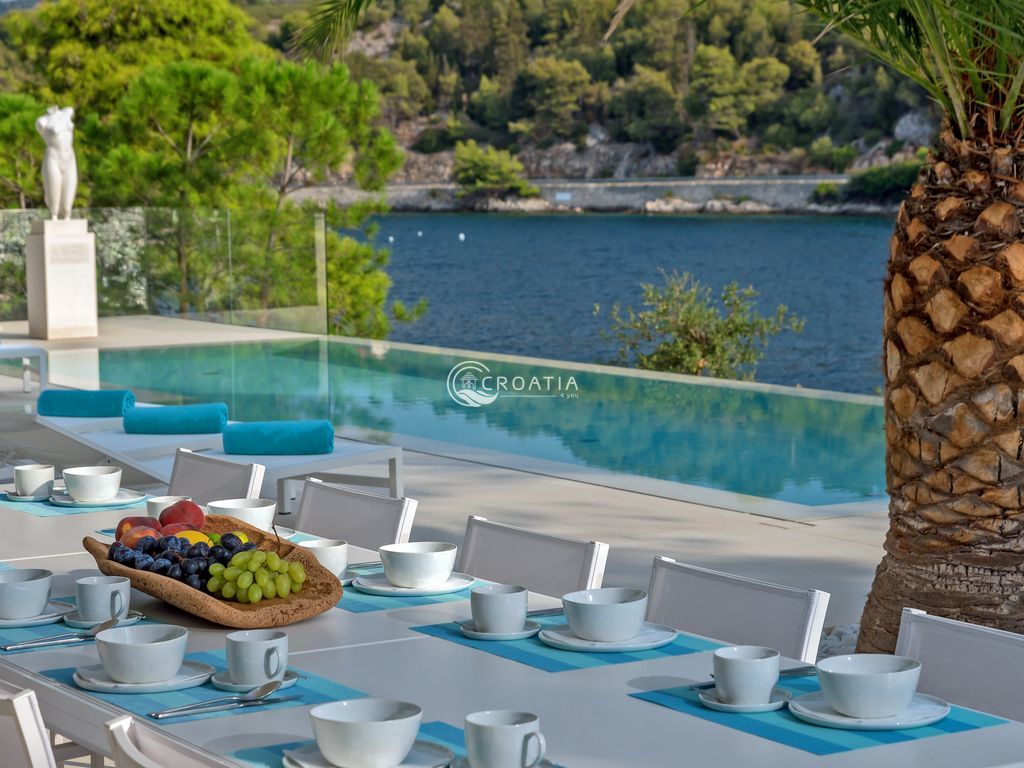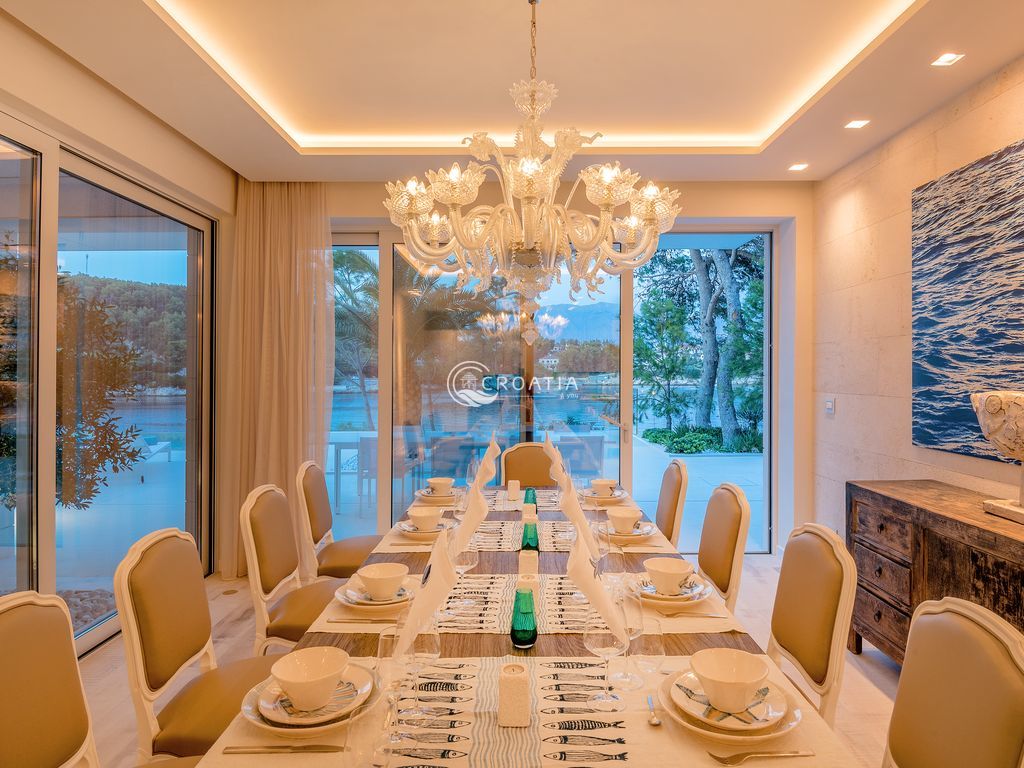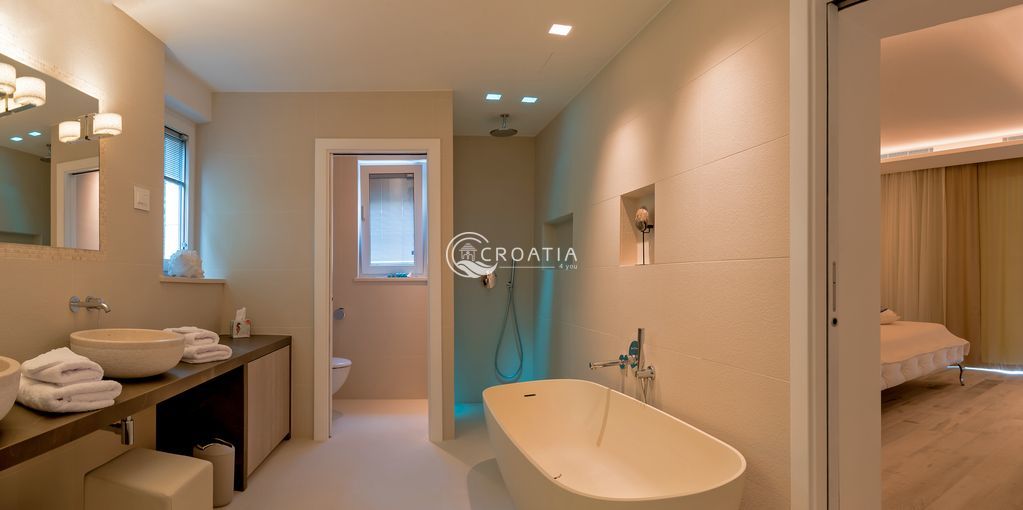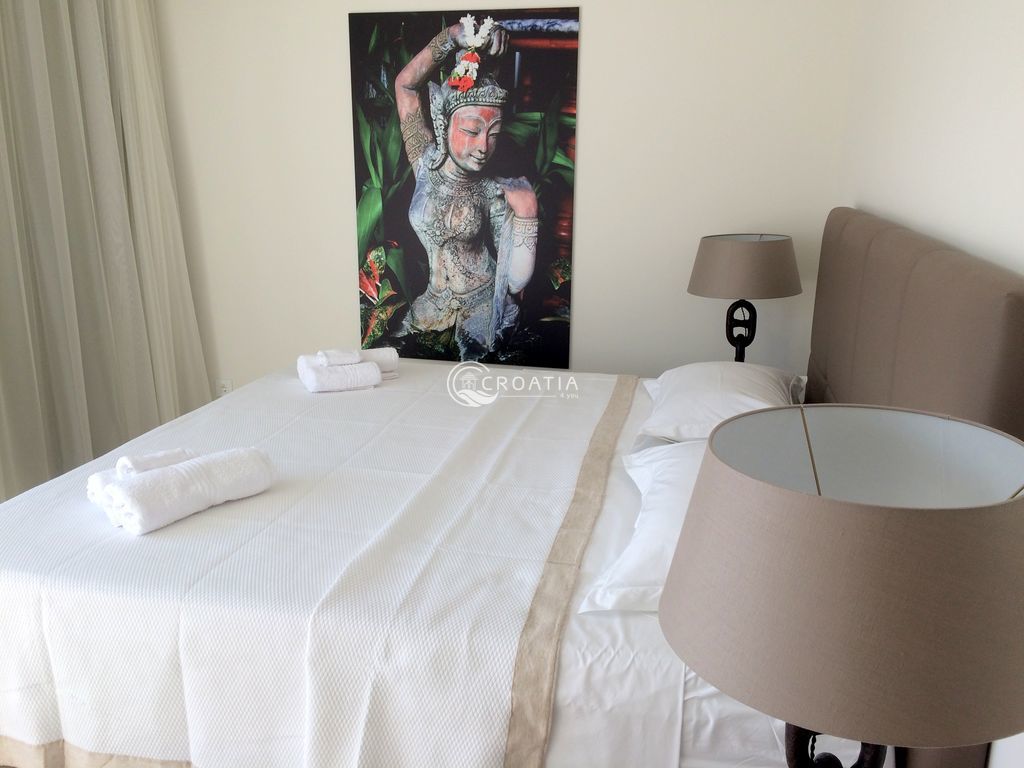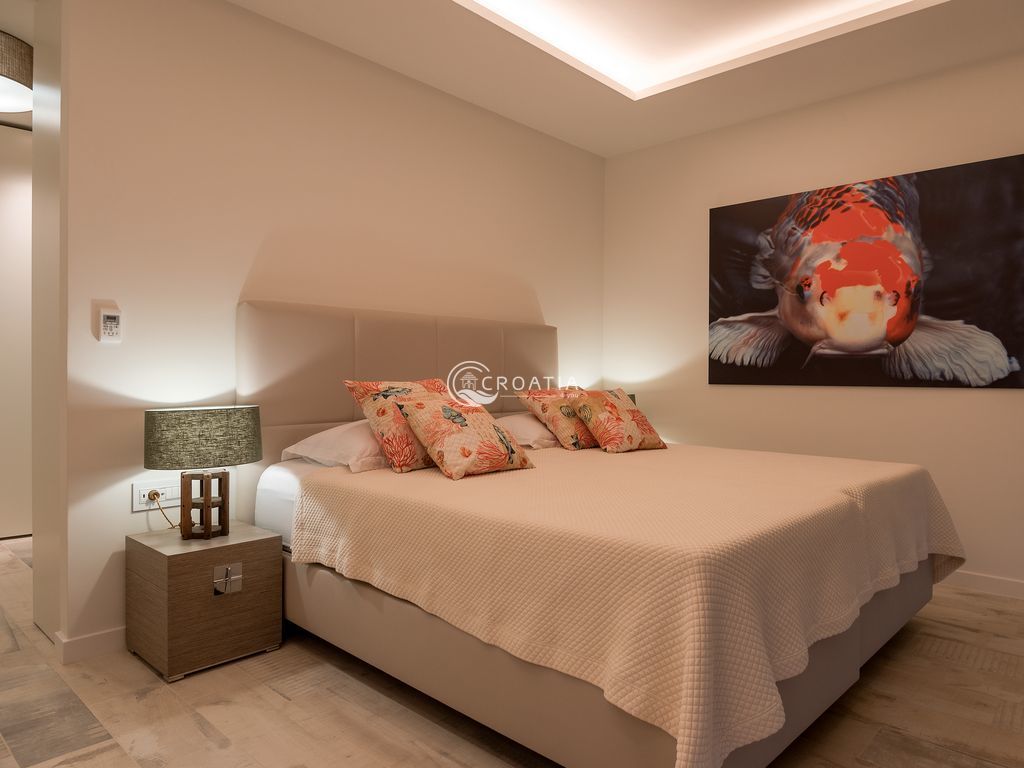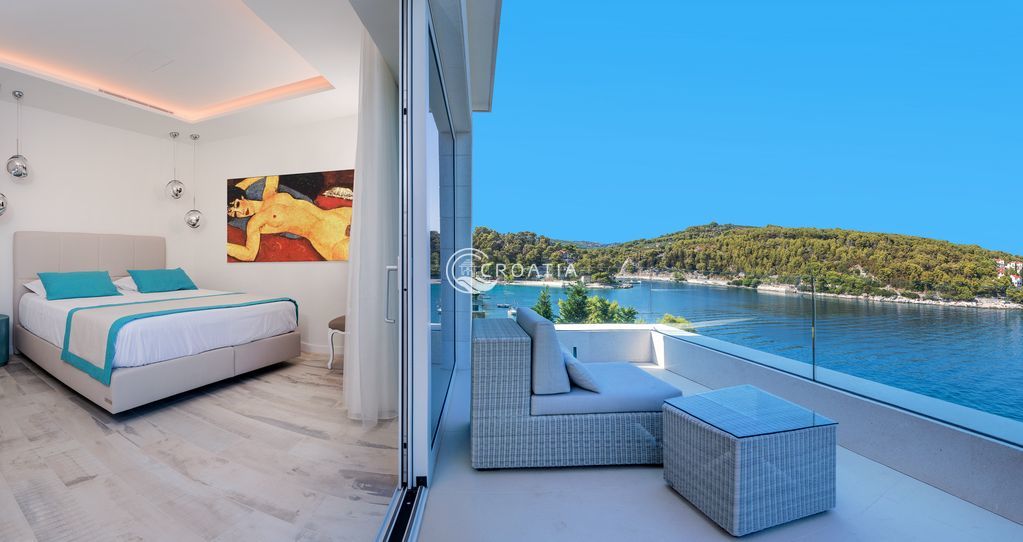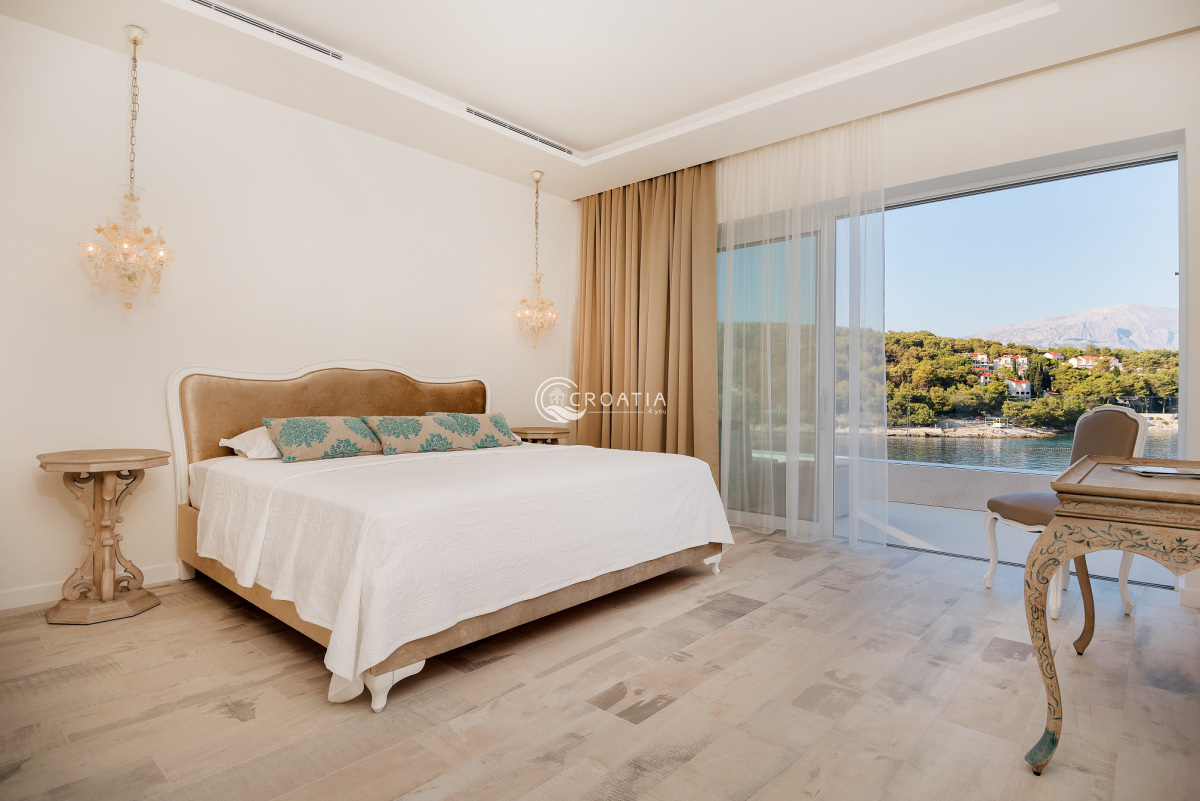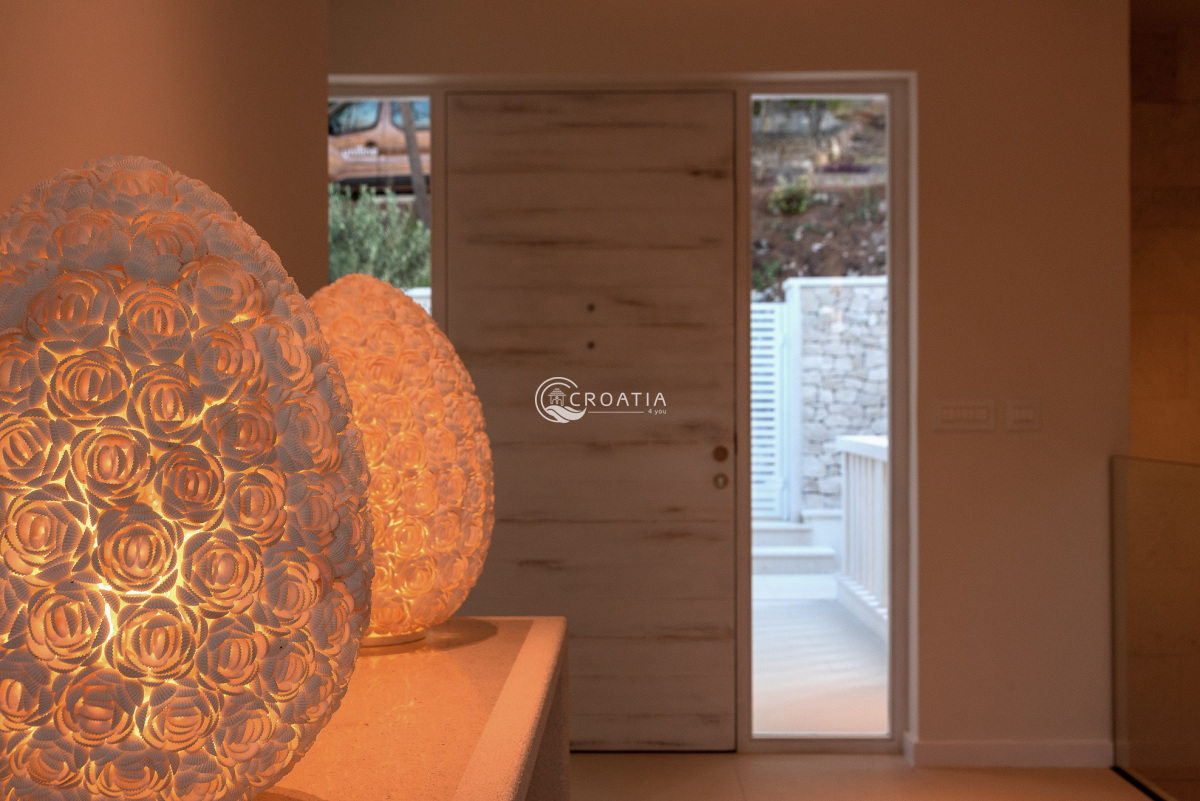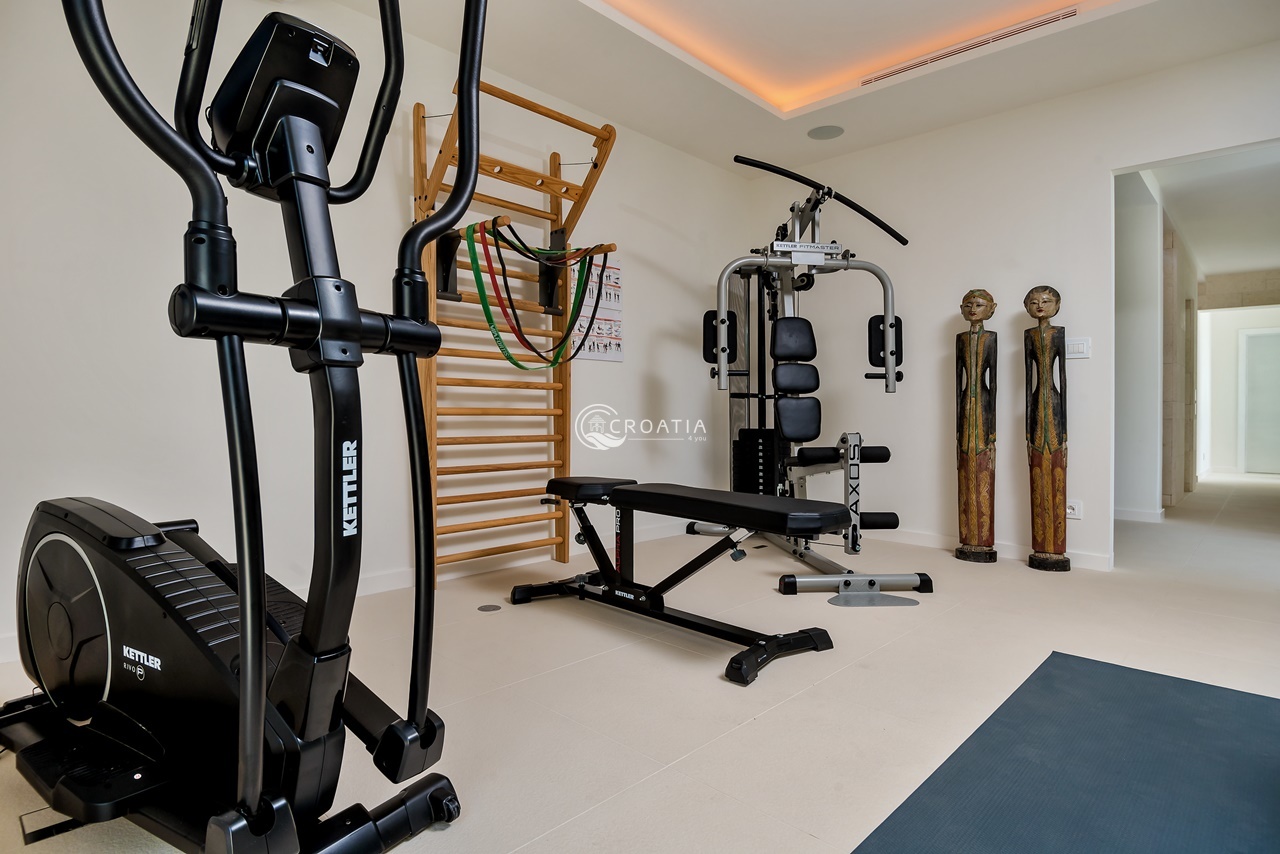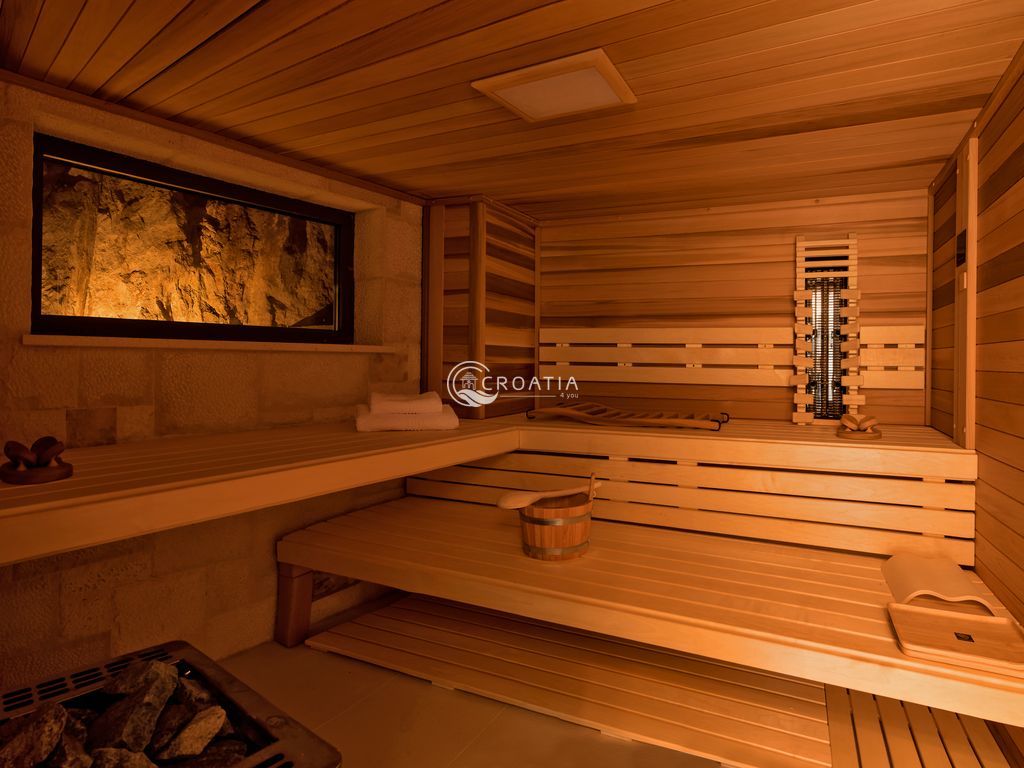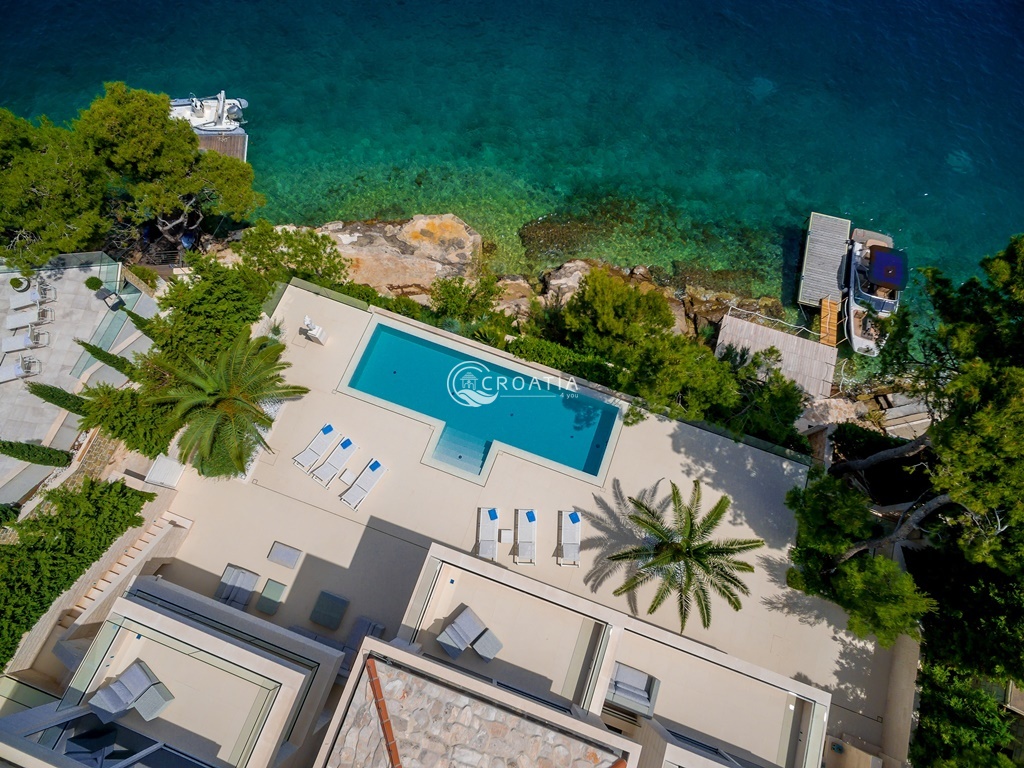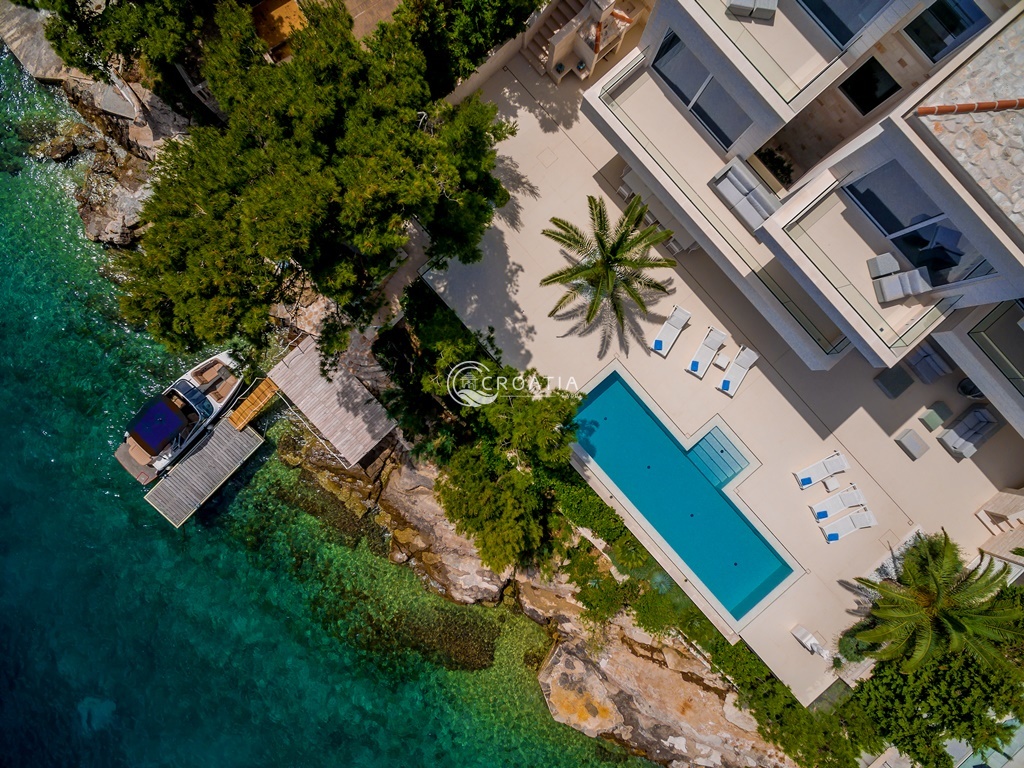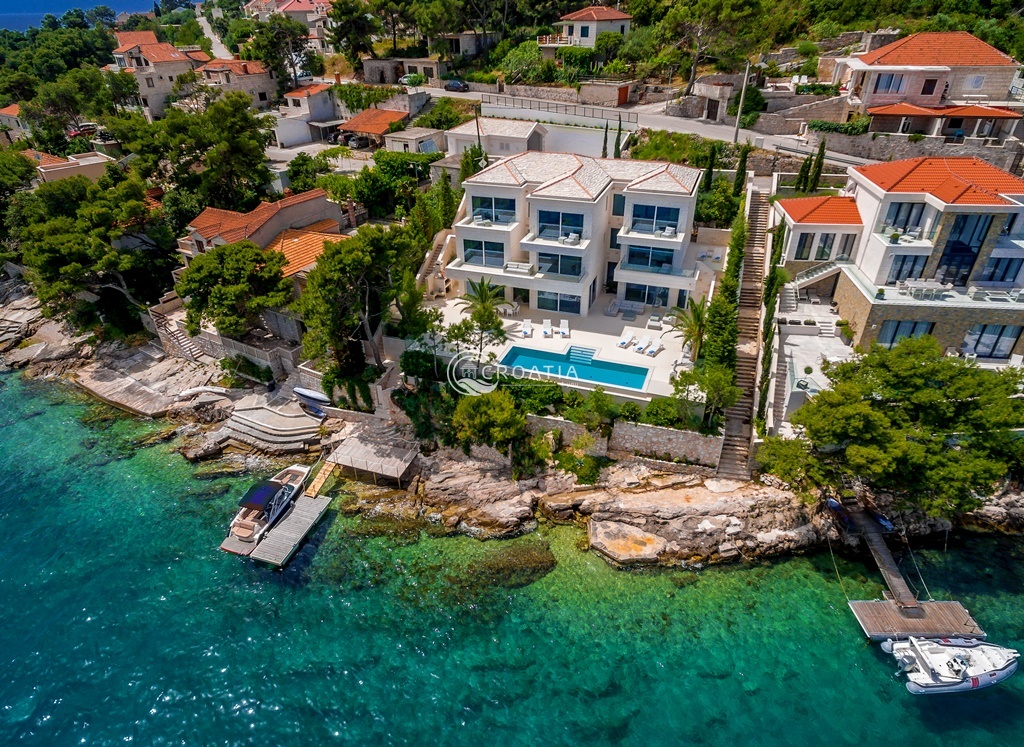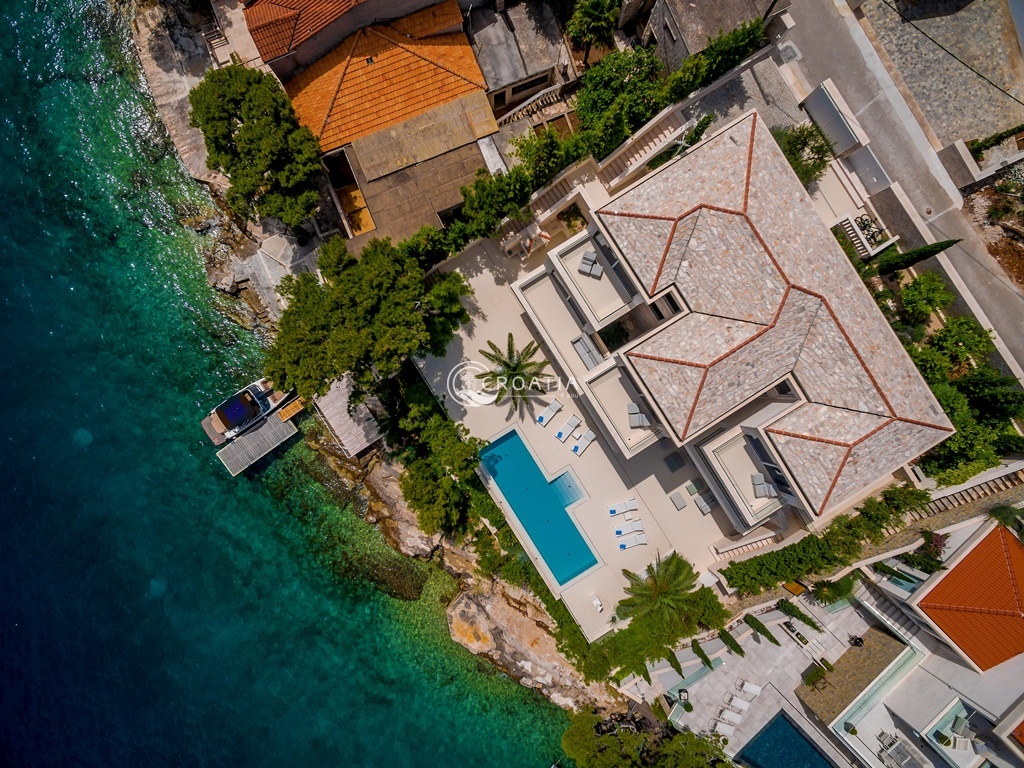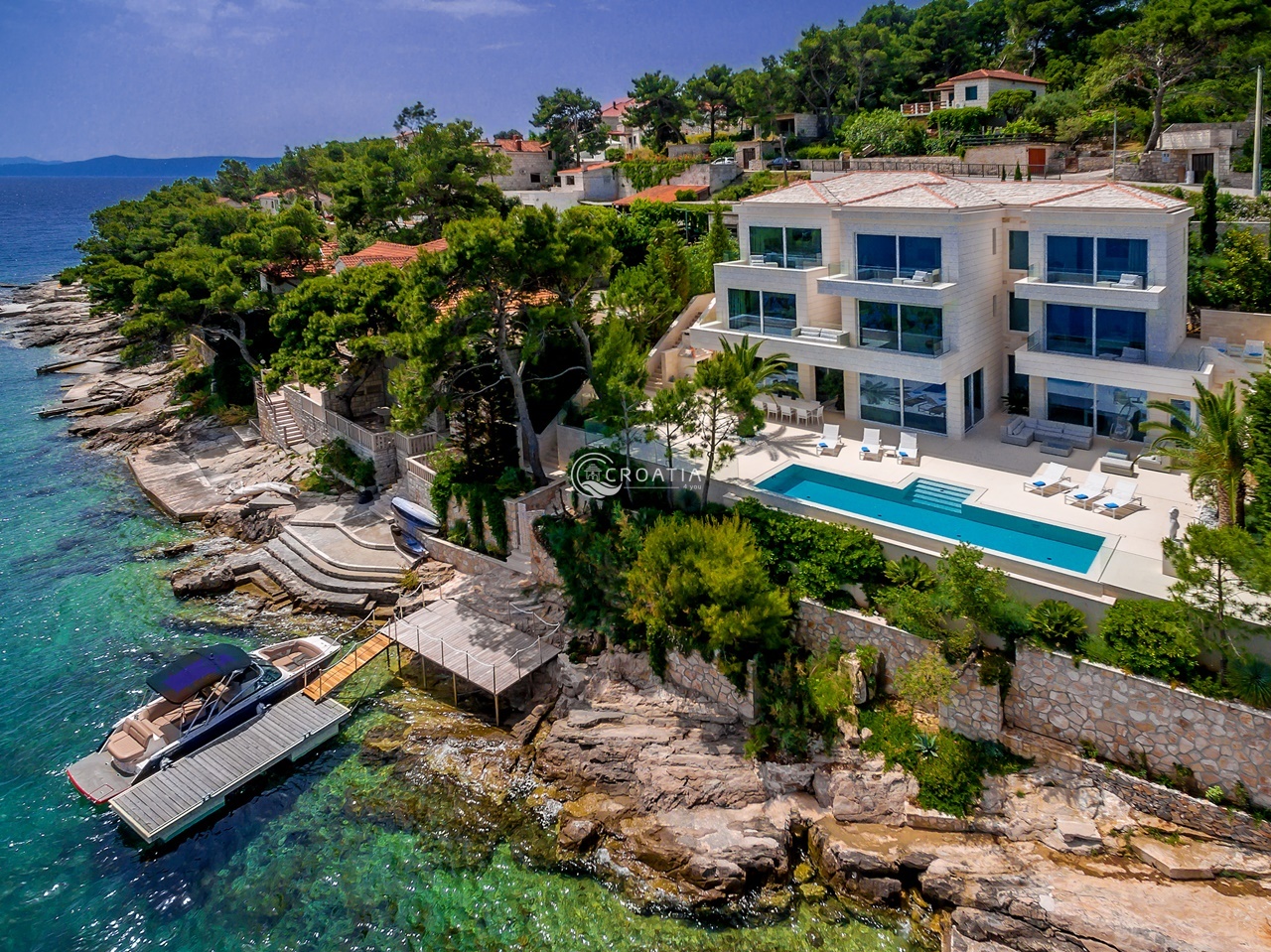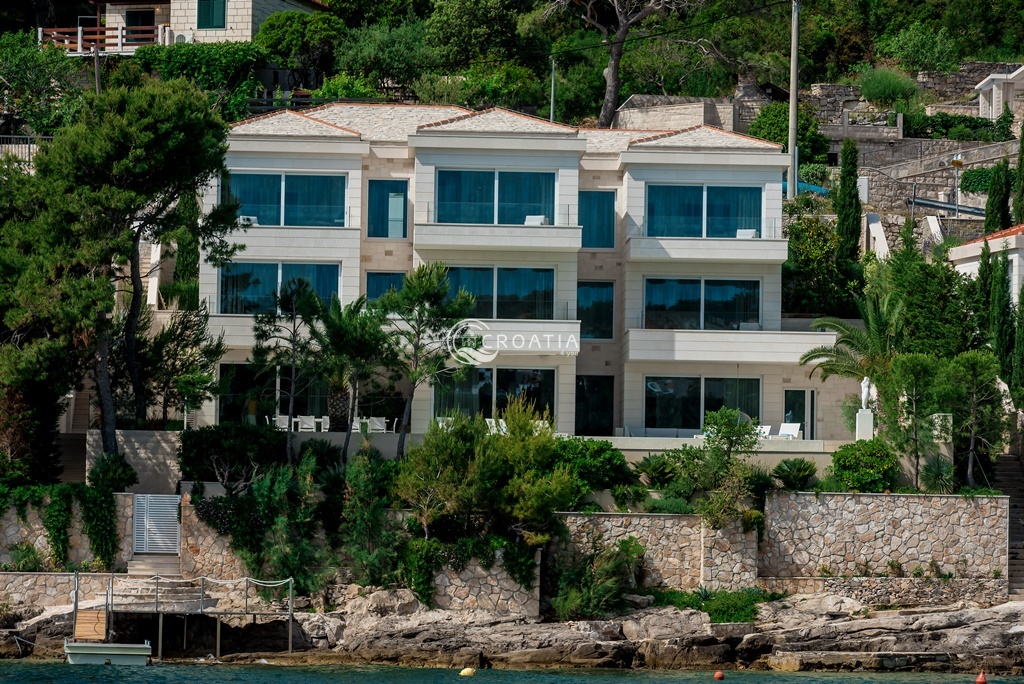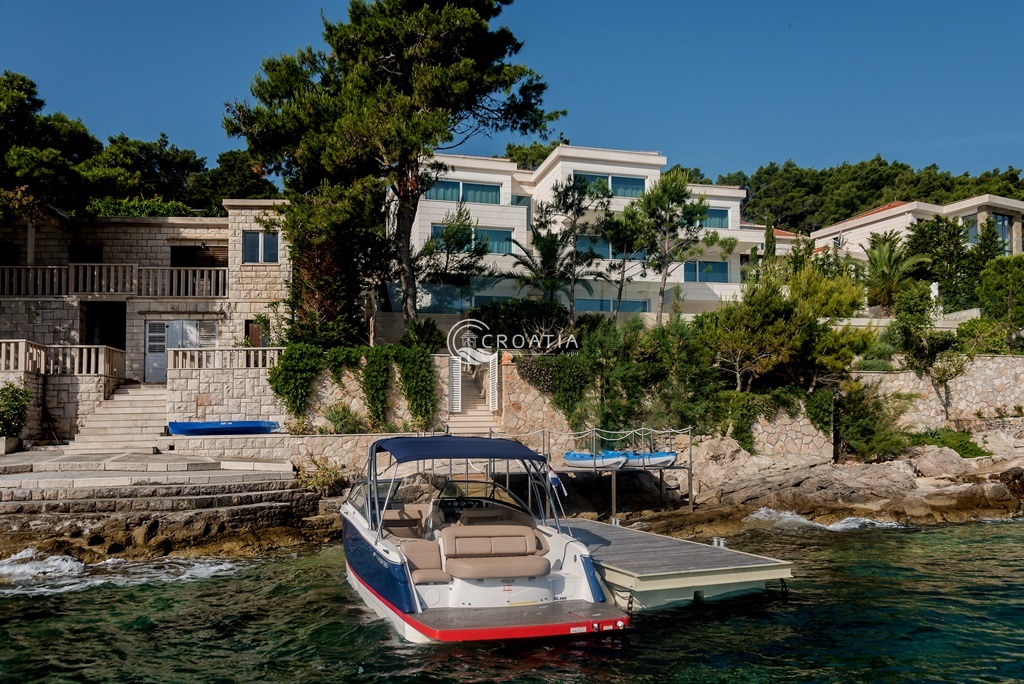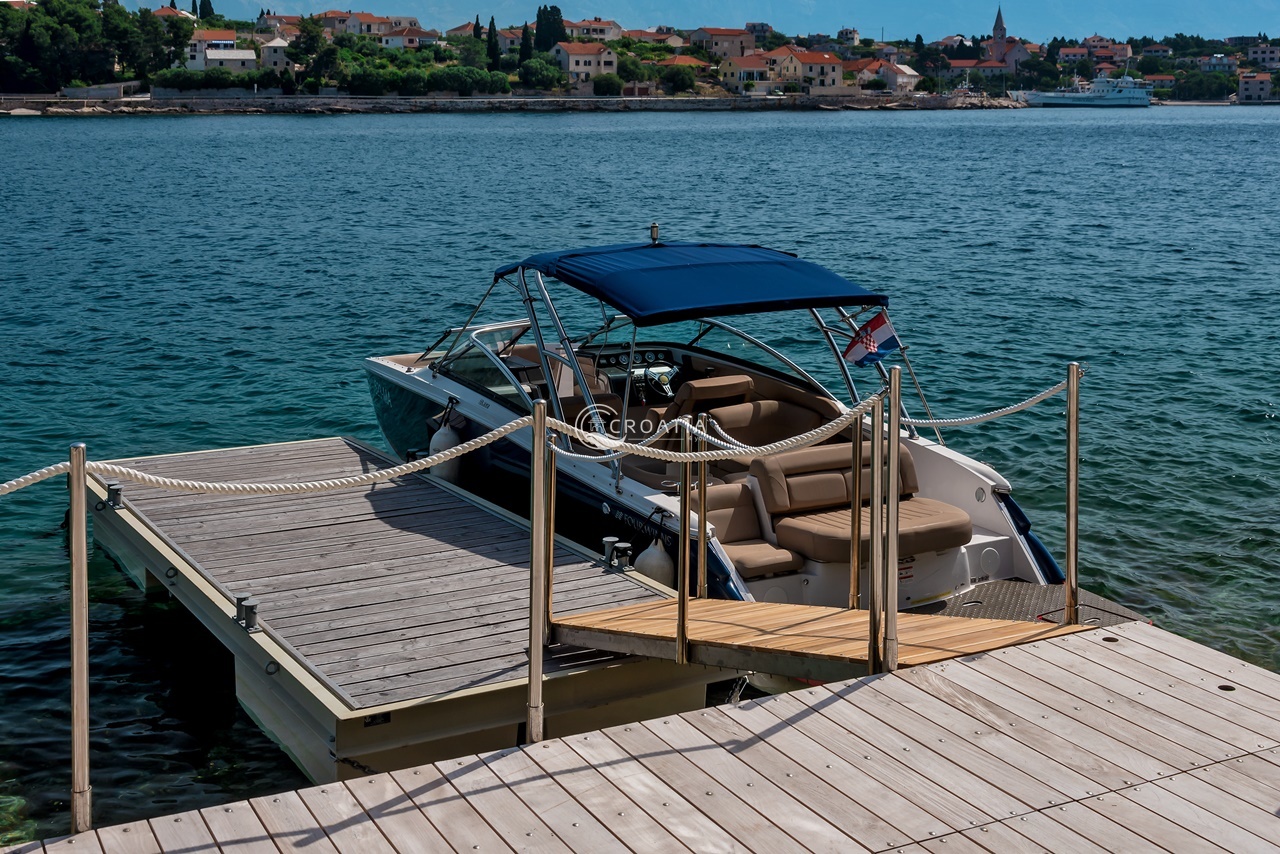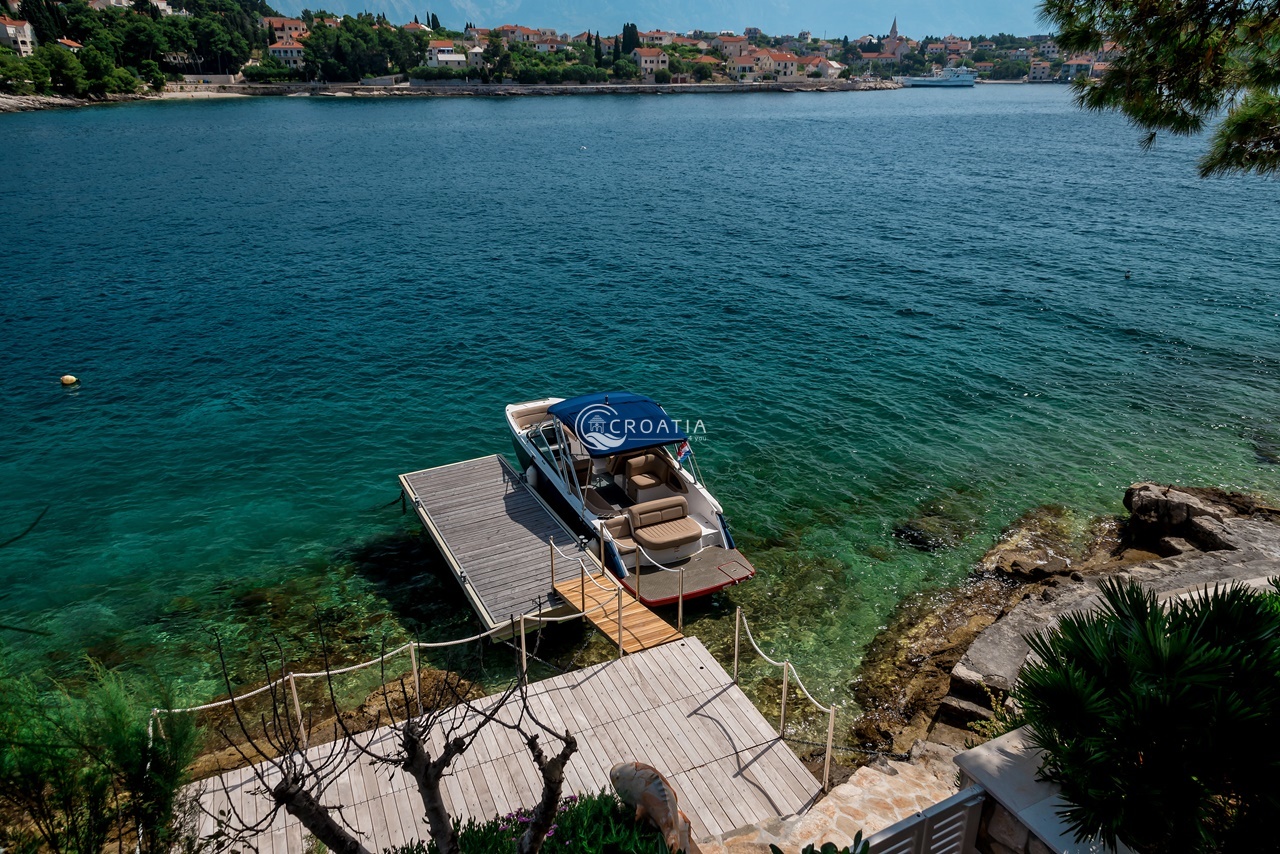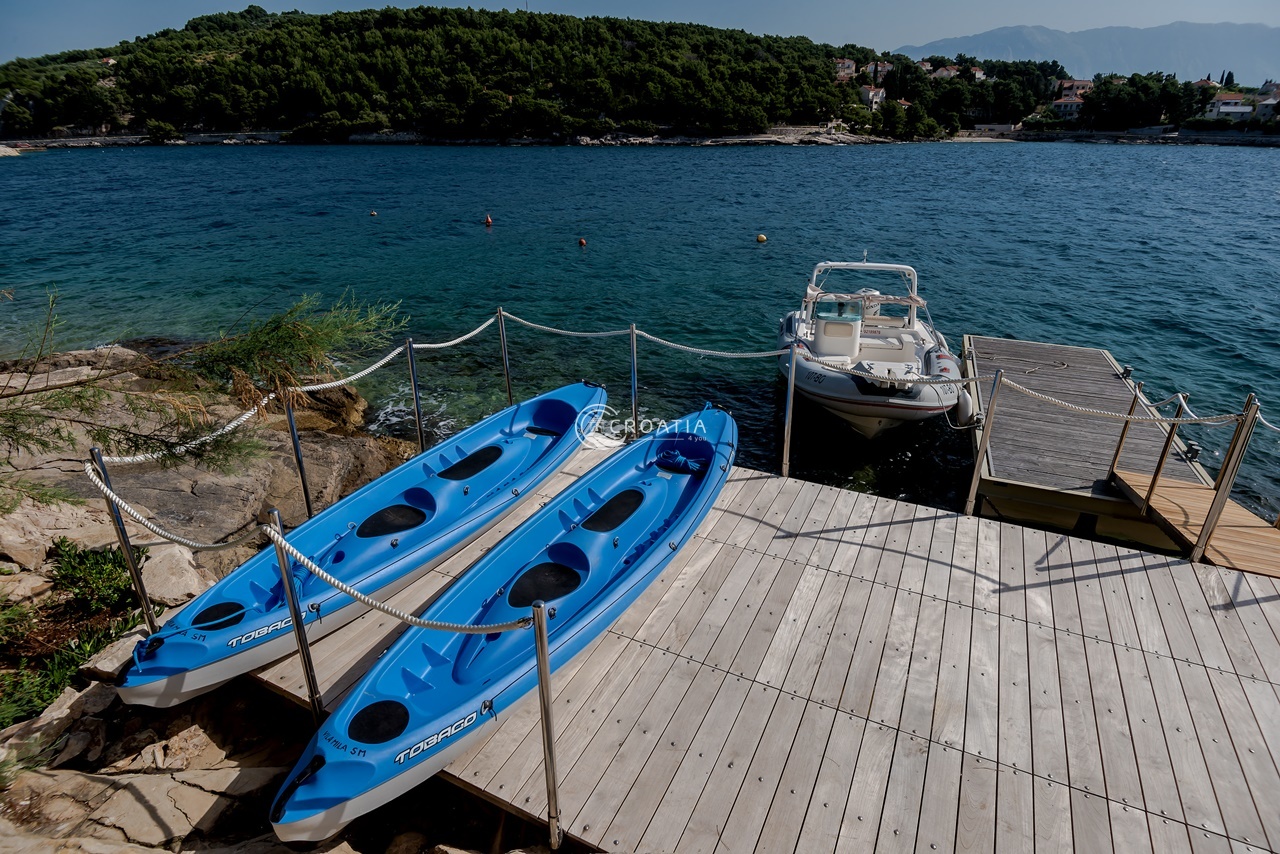 Особенности
550 m2

1000 m2

50 m2

ground floor + 2 floors

6

6

yes

yes

yes

yes

2017

10 m
First line modern Villa, Brač island
ID: VRBr-918
This stunning Villa is a newly built modern waterfront villa with a living area of 550 m2. It is located in Sumartin, a small fishing village on the island of Brač. With 6 bedrooms and 7 bathrooms, this 5-star villa can accommodate up to 12 guests. Amongst others the villa offers an infinity edge swimming pool, a gym room, a sauna and a floating dock with moorings. The villa is also equipped with an elevator (Thyssen Krupp) and has one bedroom which specifically fits for disabled people.
Finest interiors
Villa was completed with top quality materials and refined luxurious interior art works from all over the world. The indoor and outdoor lighting were designed by a famous light designer from Munich. It is fully equipped with top-quality German furniture and features a state of the art professional kitchen.
Location
Villa is built on an 820 m2 plot, facing the stupendous scenery of the traditional fishing village of Sumartin. With Sumartin in the front and the Biokovo mountains in the background its view is priceless. In Sumartin (1,2 km) and Selca (2 km), which are the two closest villages, you can find restaurants, cafes, bars and shops (bakery, supermarkets, fish shops).
Garden & Brač stone
A landscape gardener created a very private atmosphere using mostly endemic plants. The villa is entirely built out of the famous white Brač stone and it is covered by a traditional old stone roof. It has a vast terrace of 350 m2 with an 11 m infinity edge pool.
PRICE LIST:
01.03.-31.03.2021. - 1000 euro/day
01.04.-30.04.2021. - 1600 euro/day
01.05.-31.05.2021. - 1900 euro/day
01.06.-30.06.2021. - 2200 euro/day
01.07.-31.08.2021. - 2800 euro/day
01.09.-30.09.2021. - 2200 euro/day
01.10.-31.10.2021. - 1600 euro/day