Newly built deluxe villa in Tučepi near Makarska VRMa-637
submit request
340 m2

Living area

2000 m2

The total land area

2 km

Distance from the sea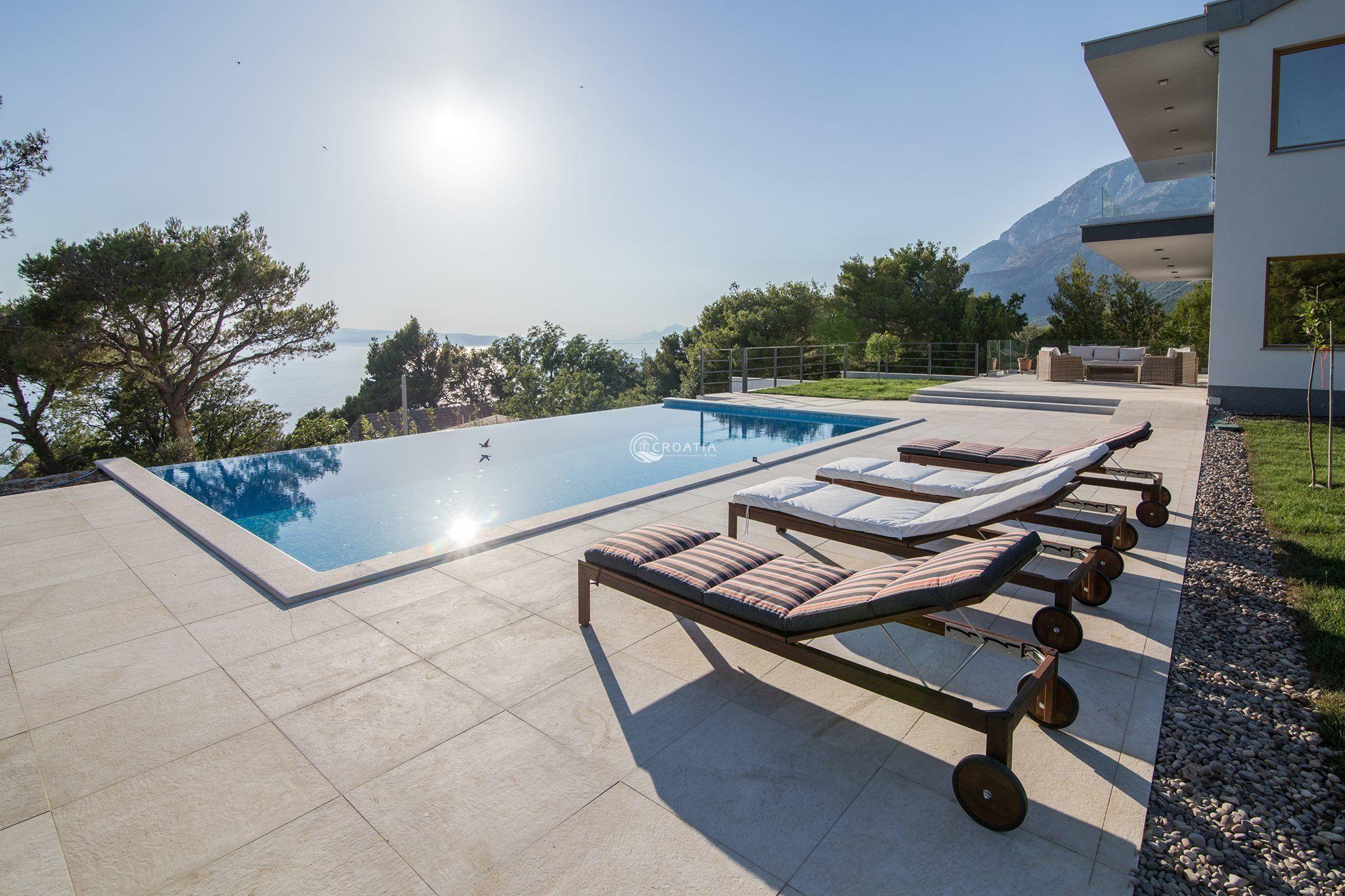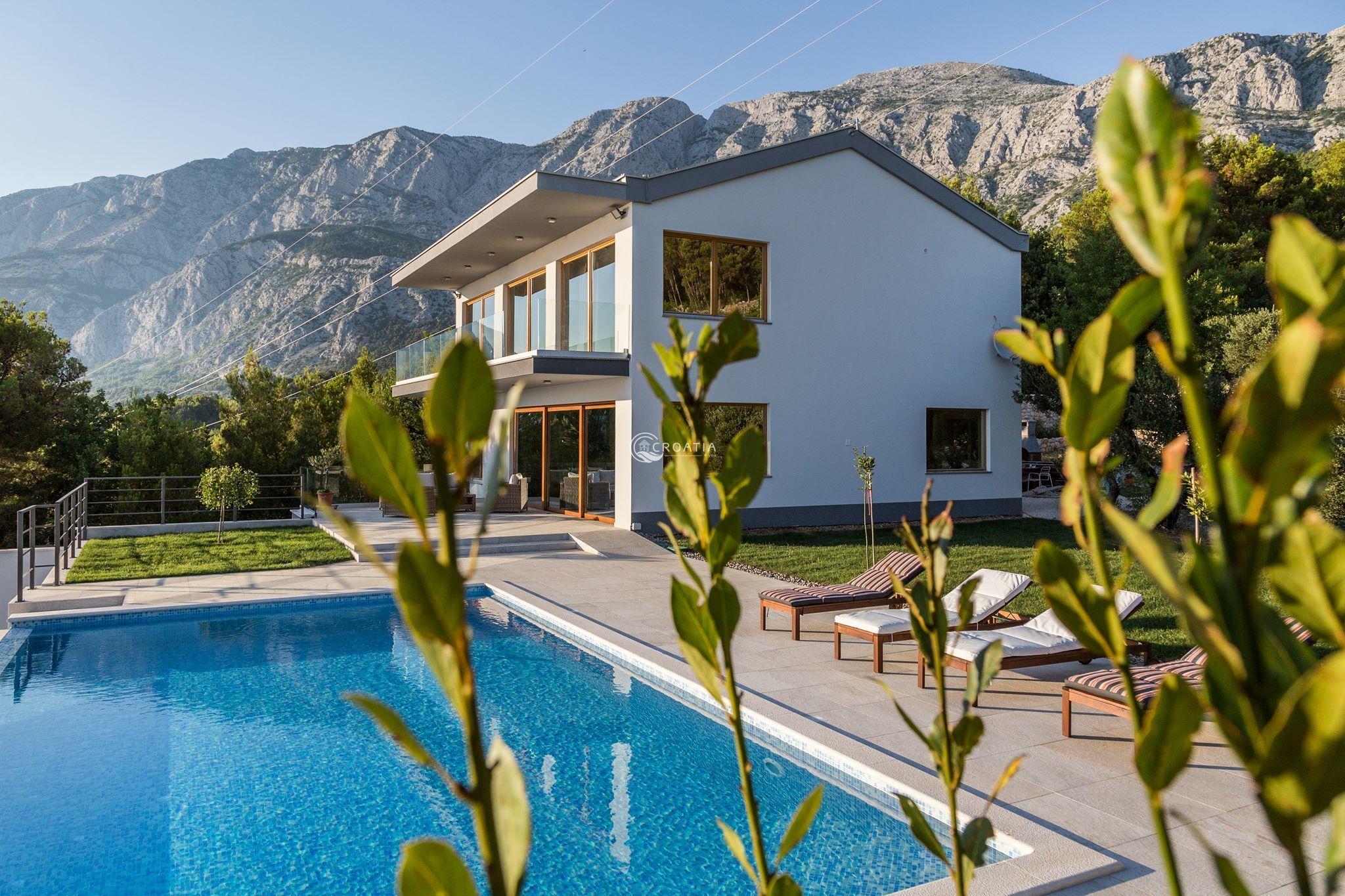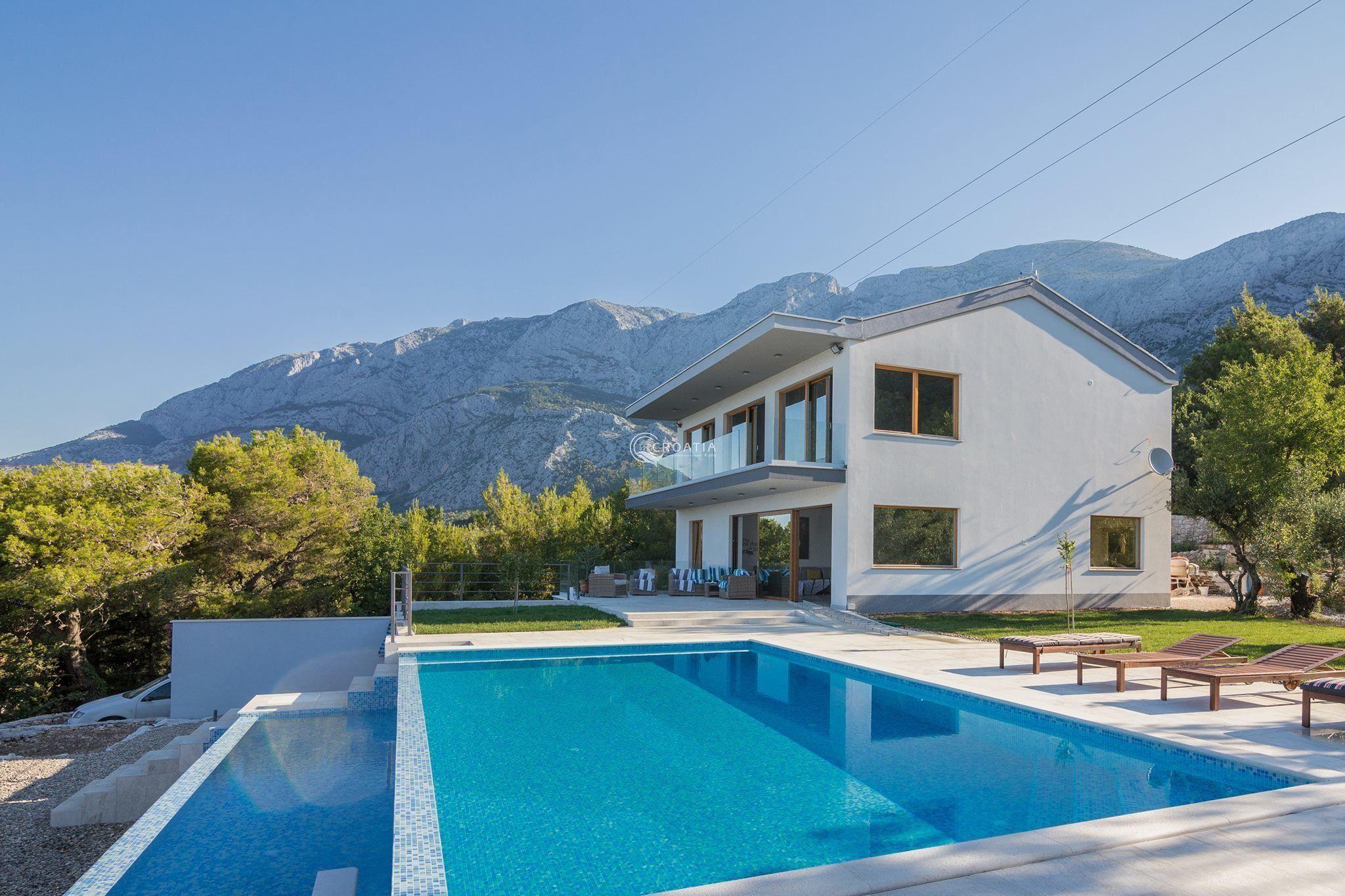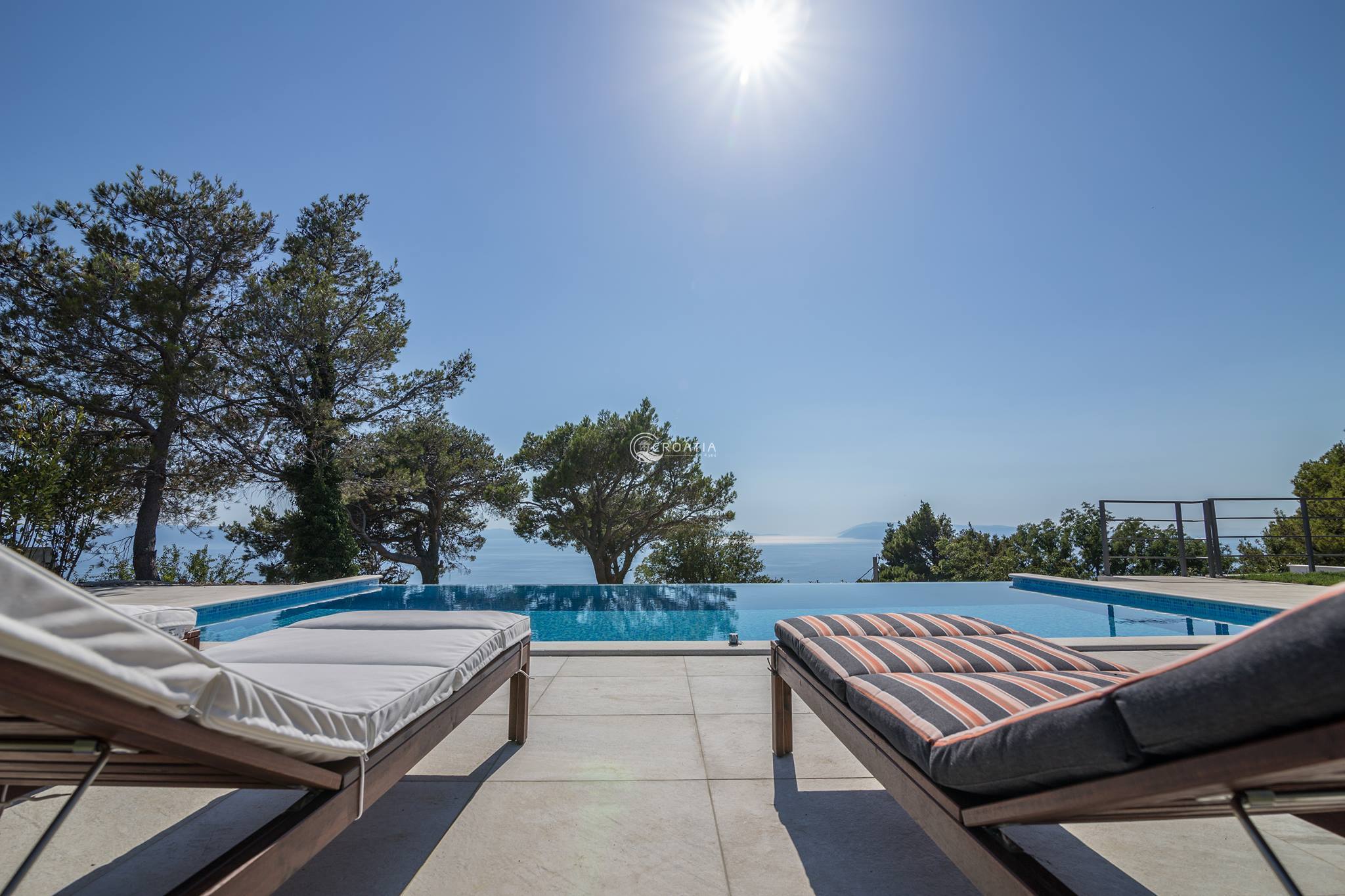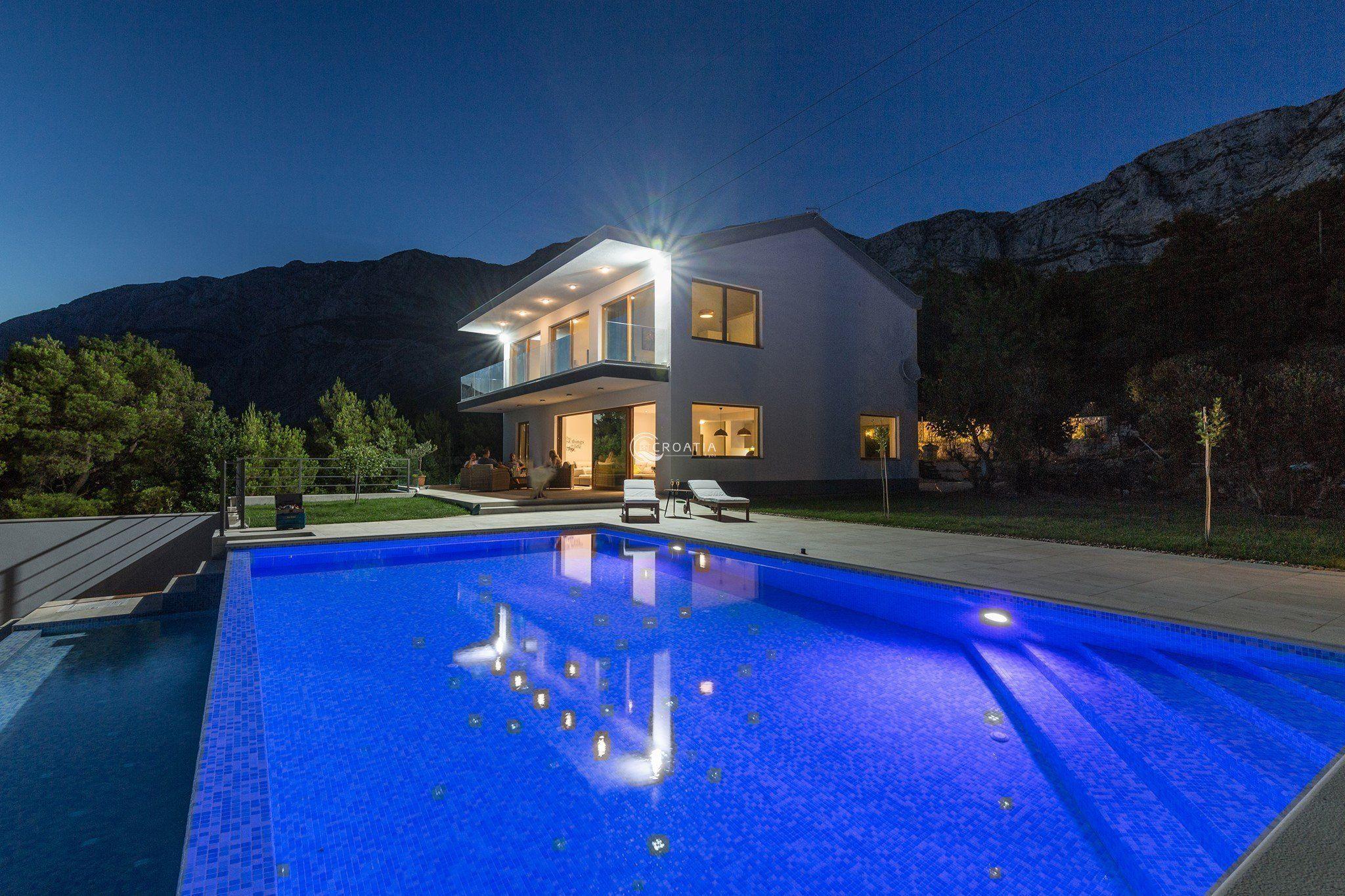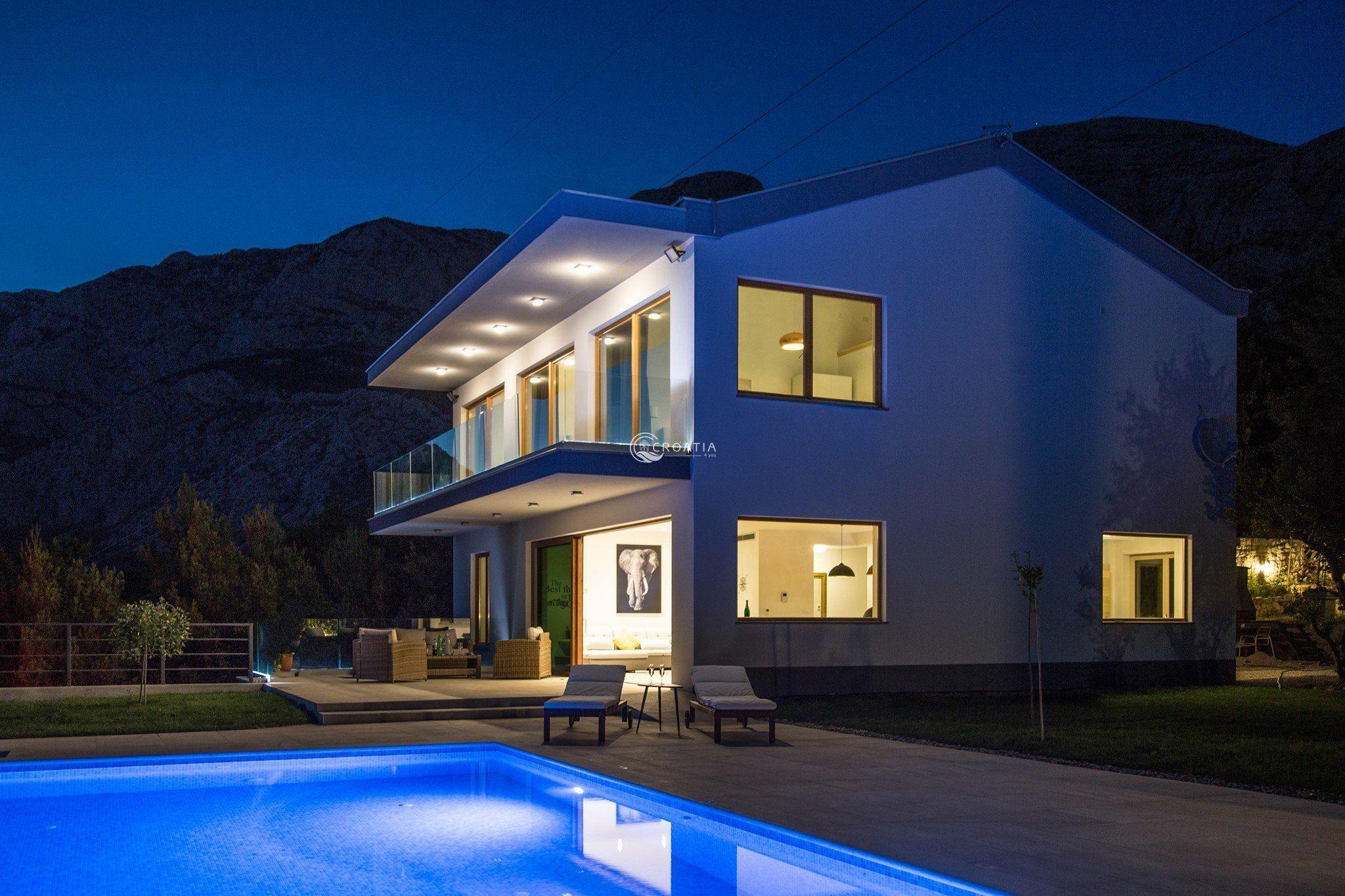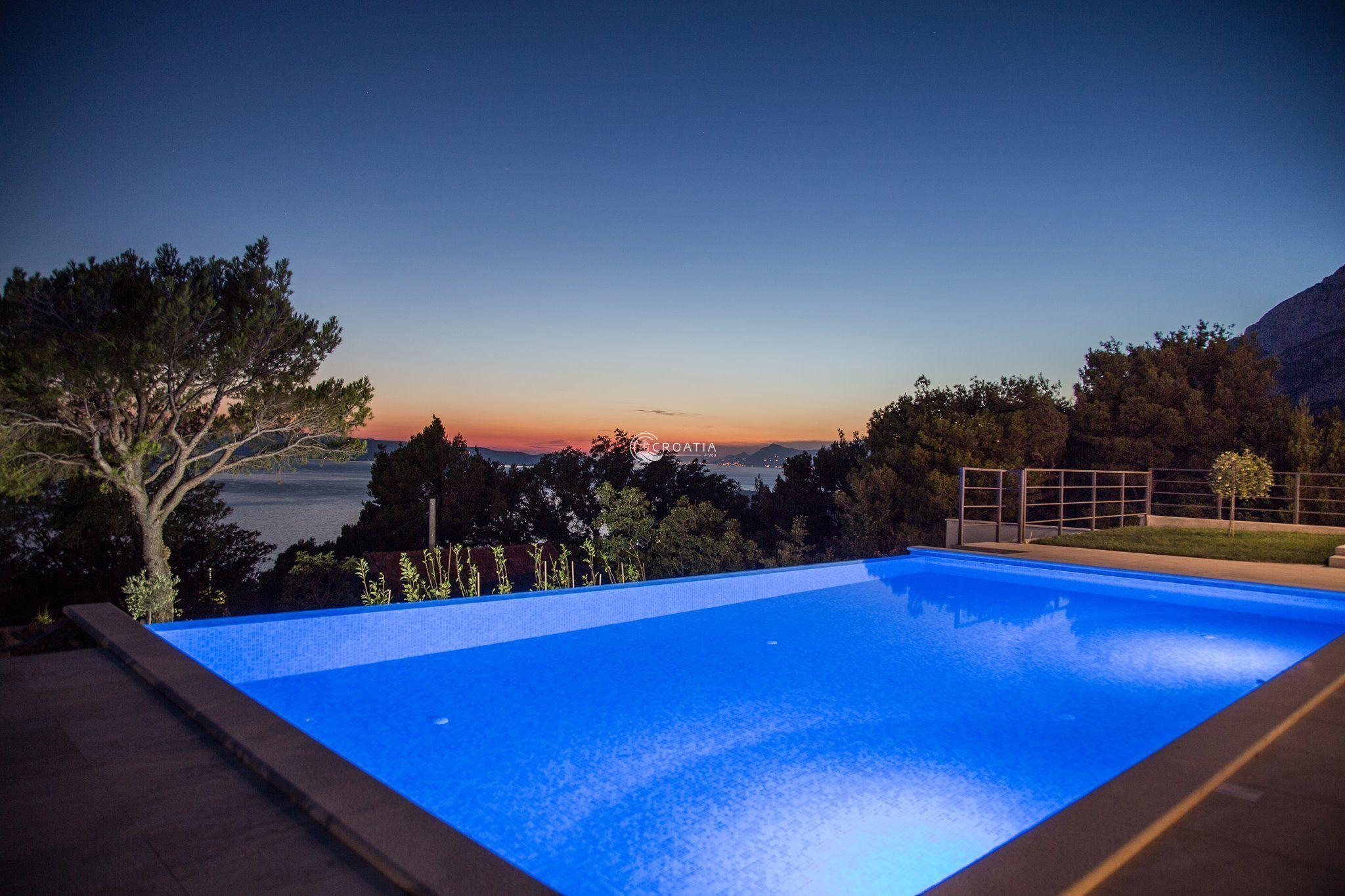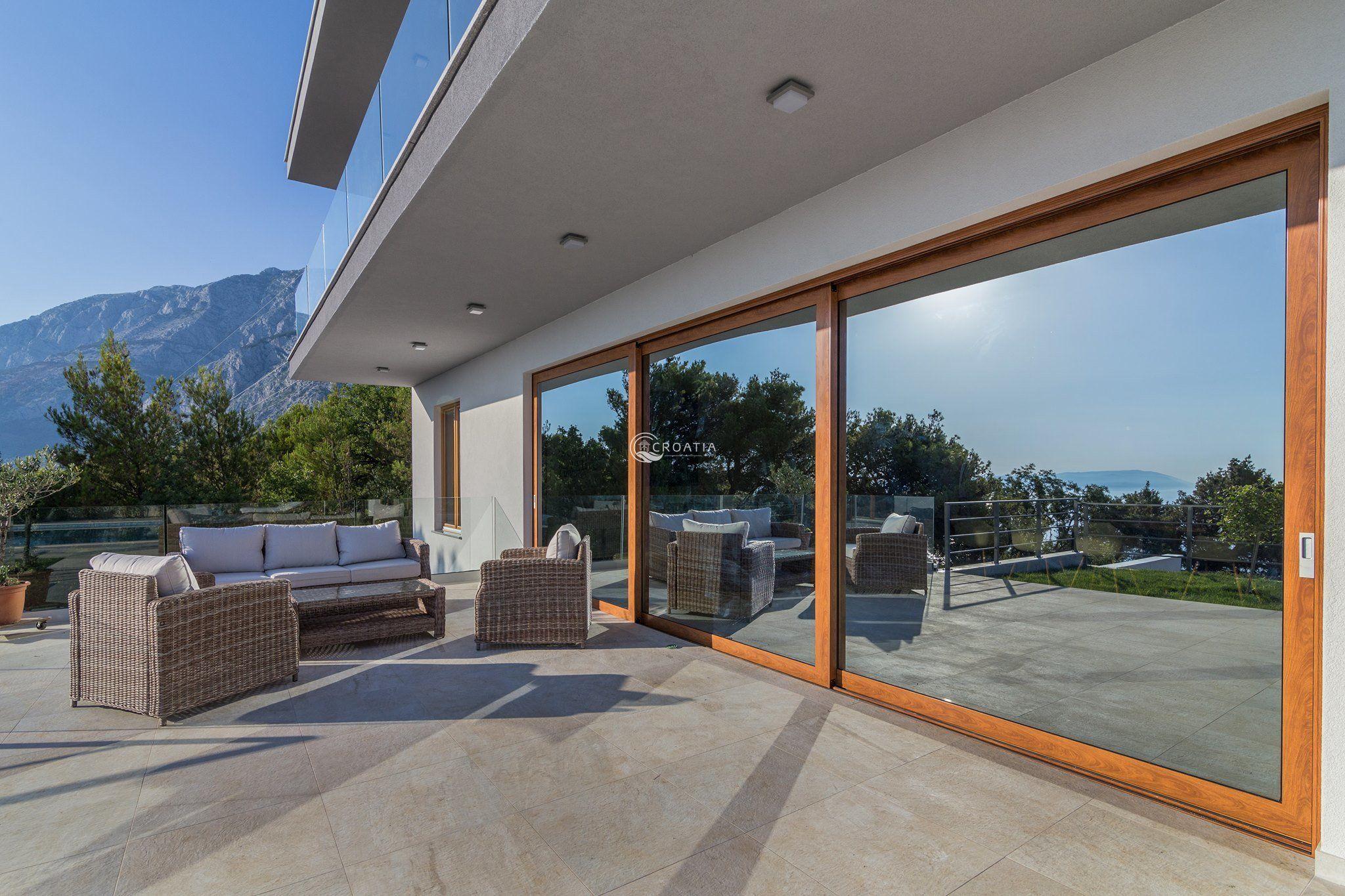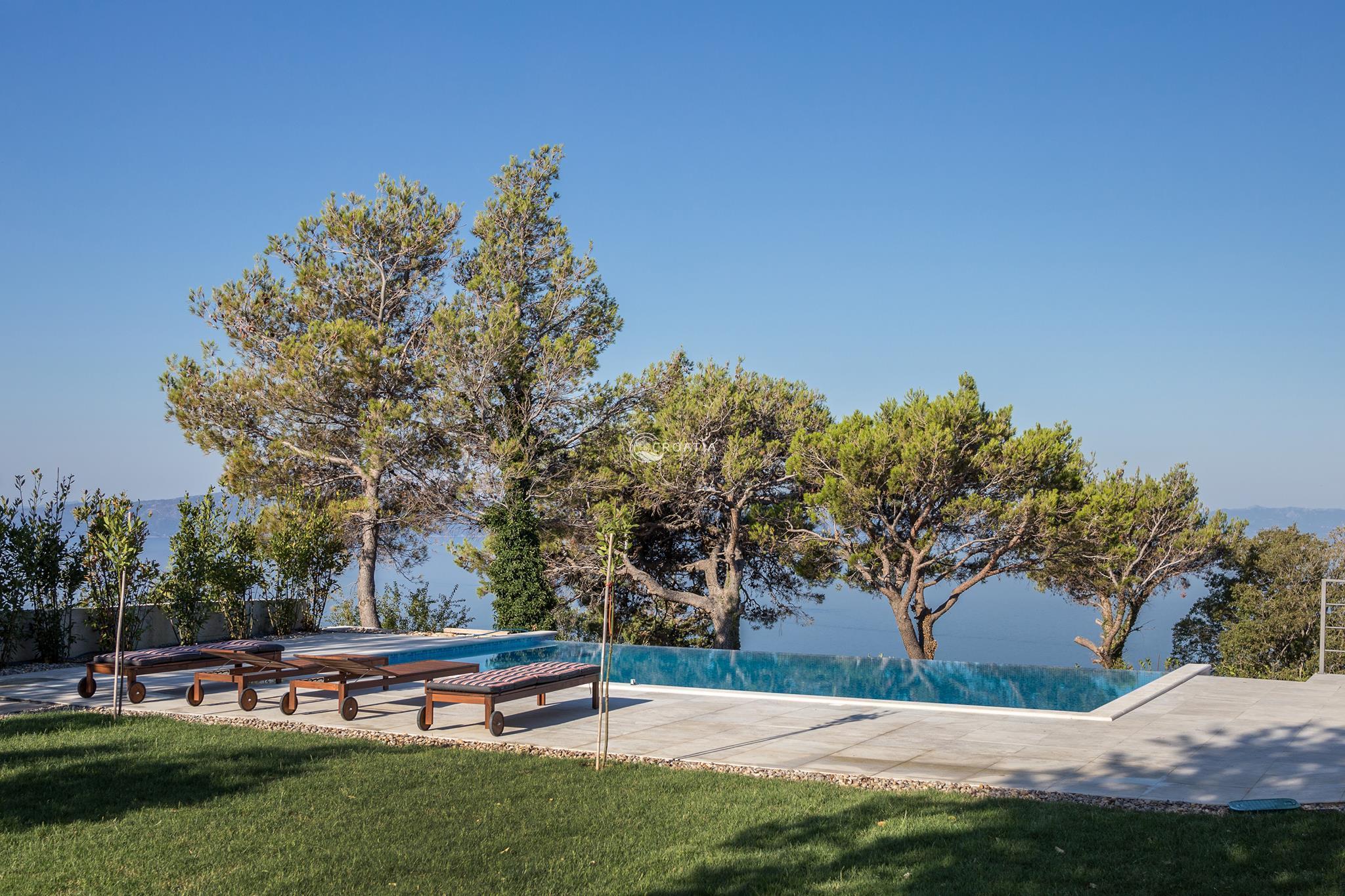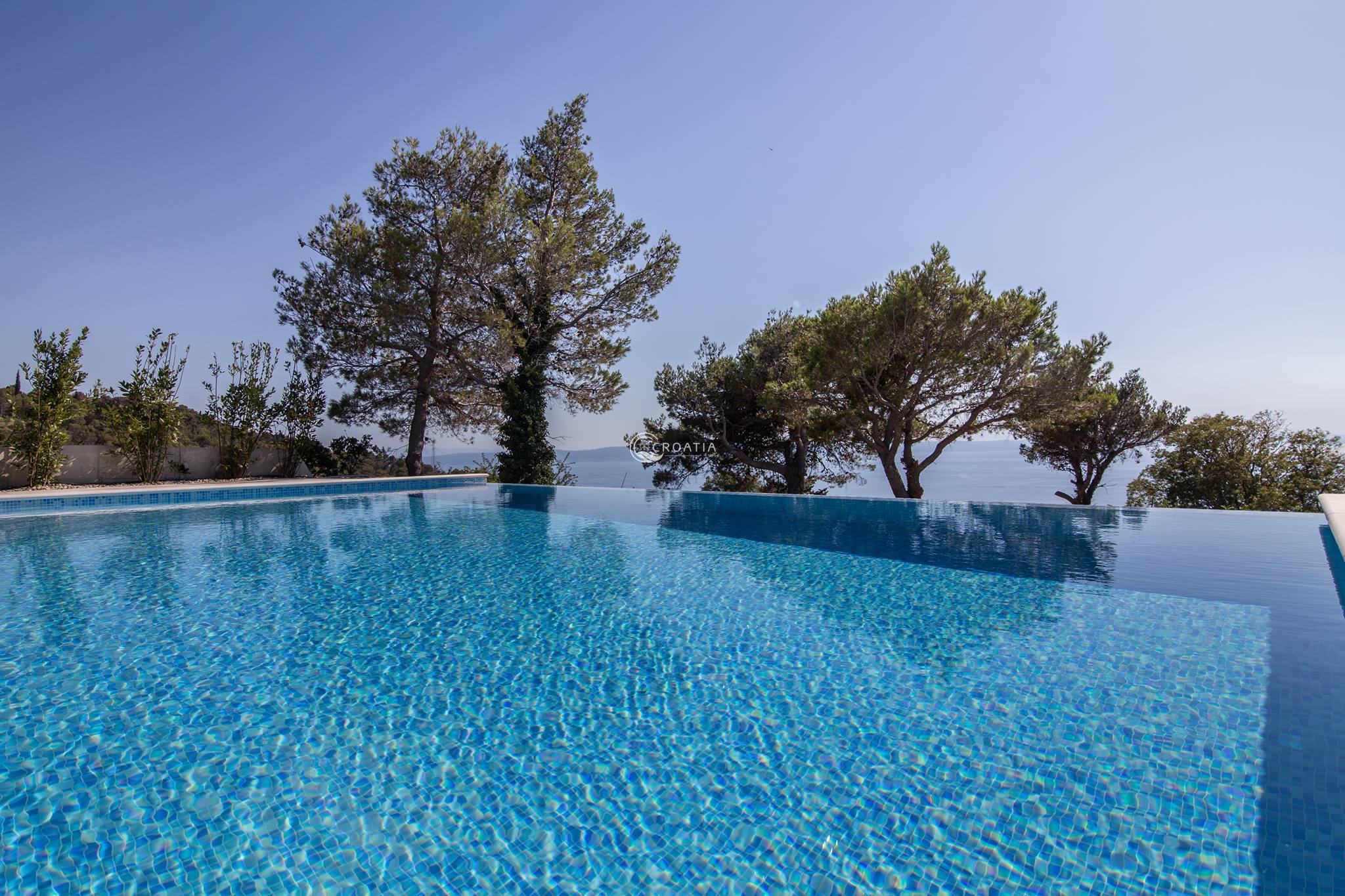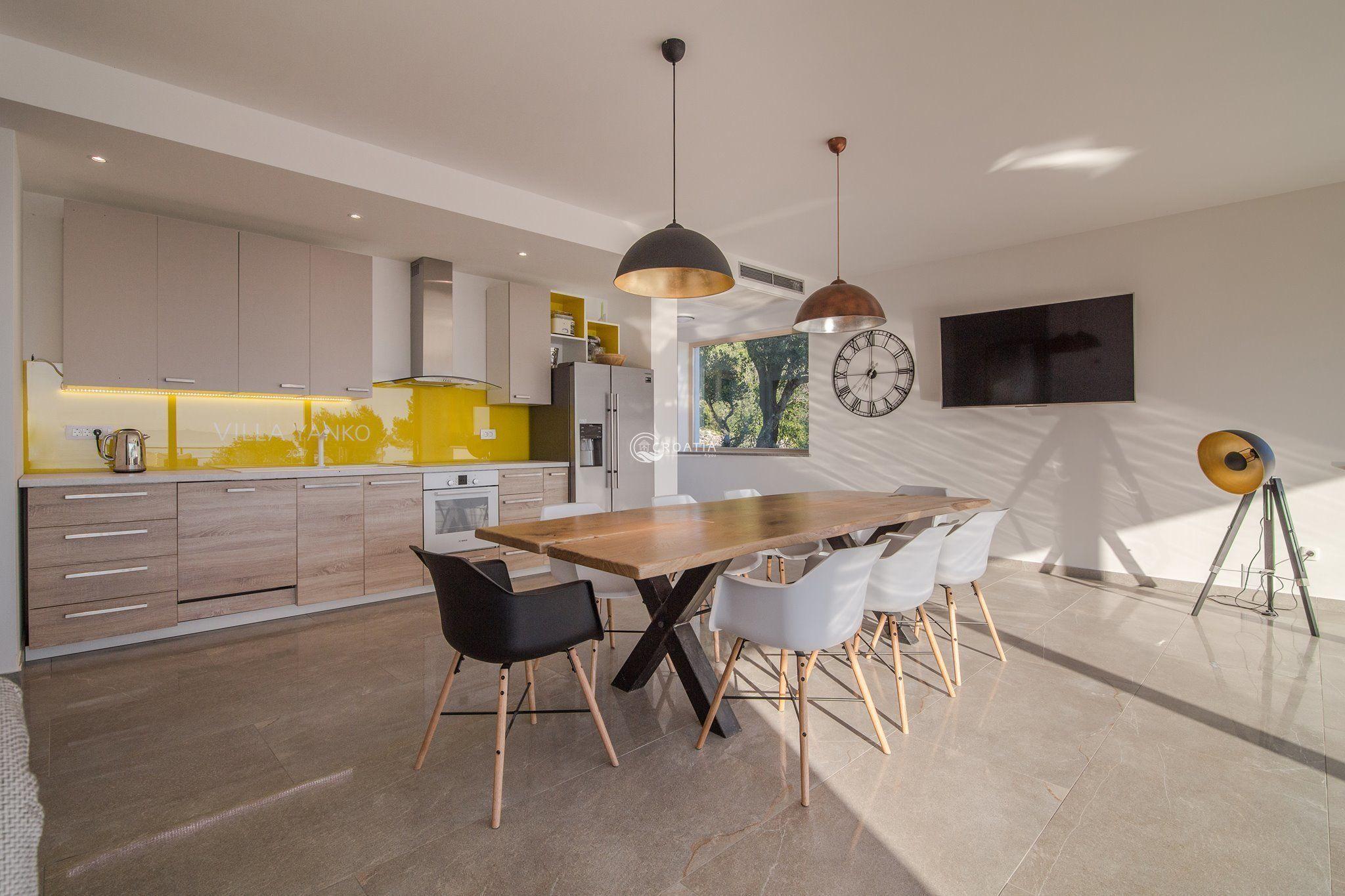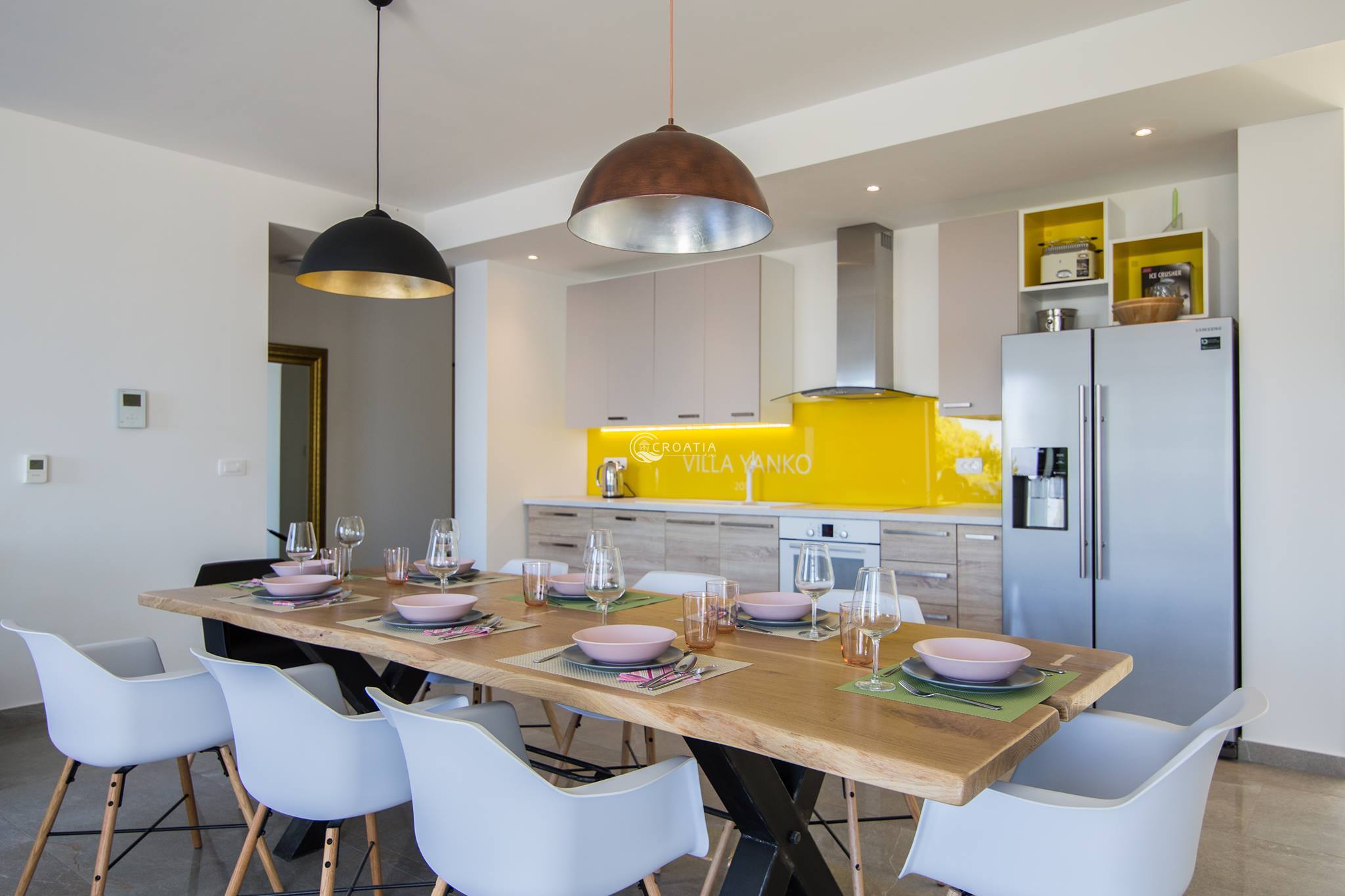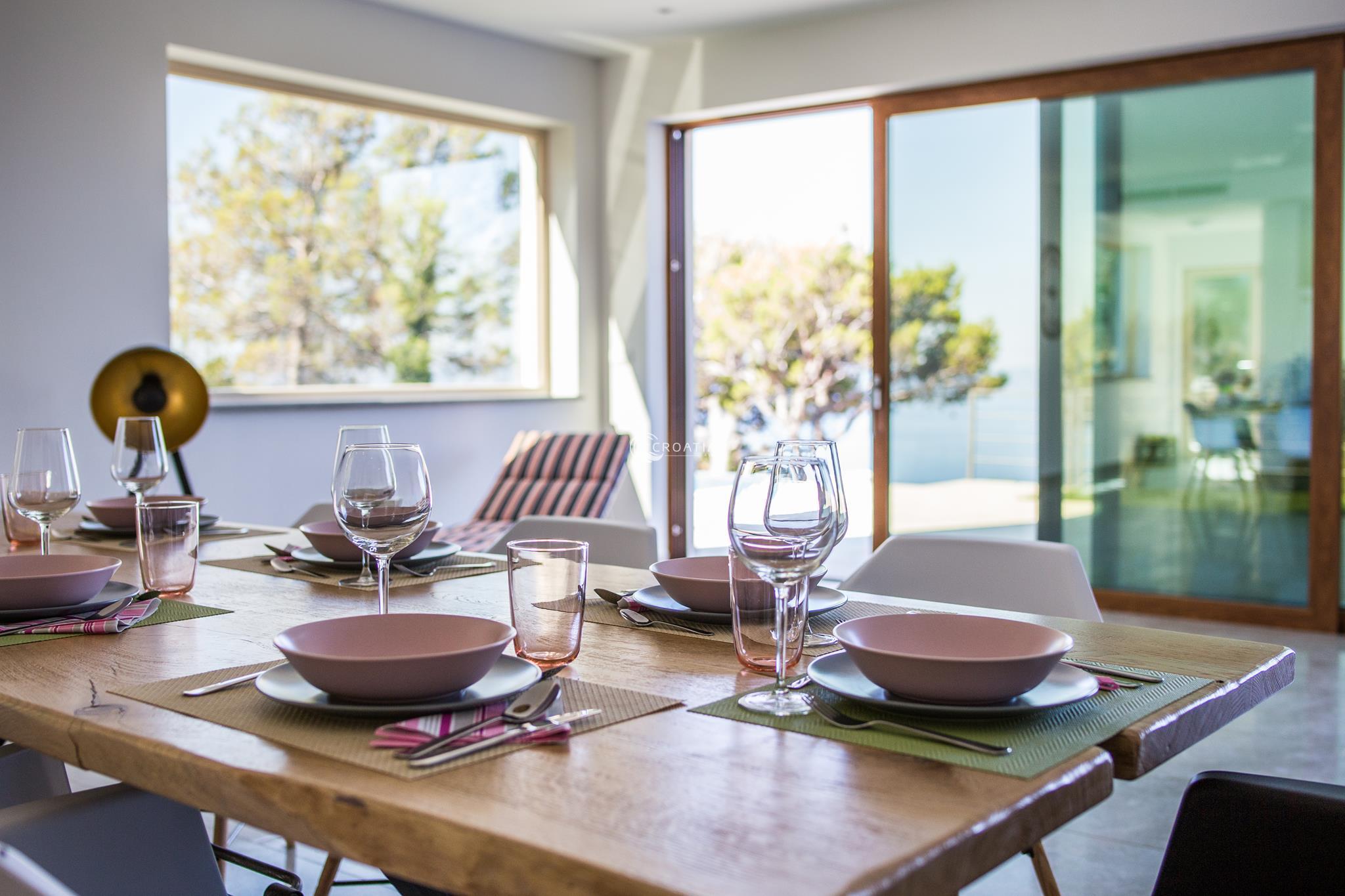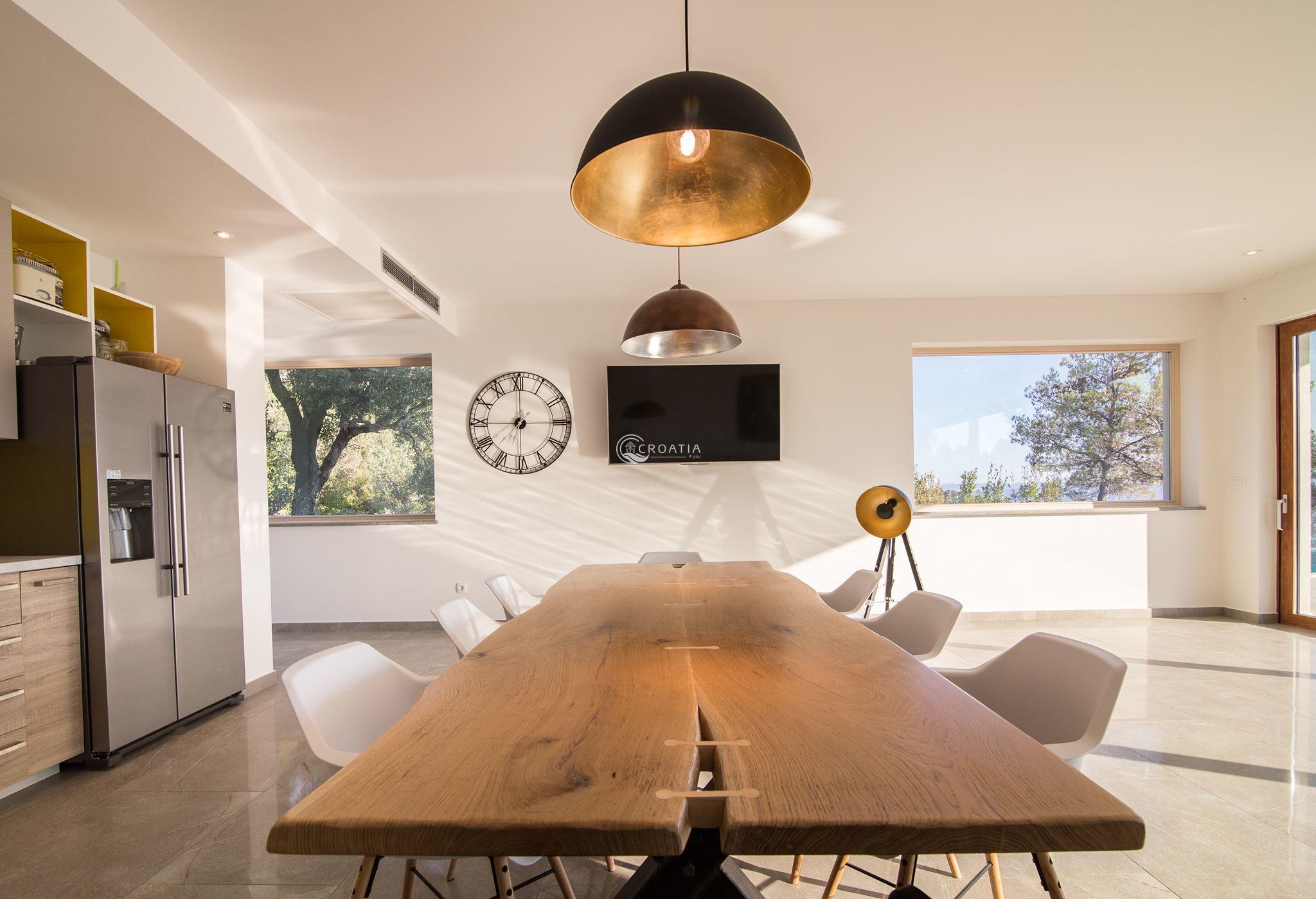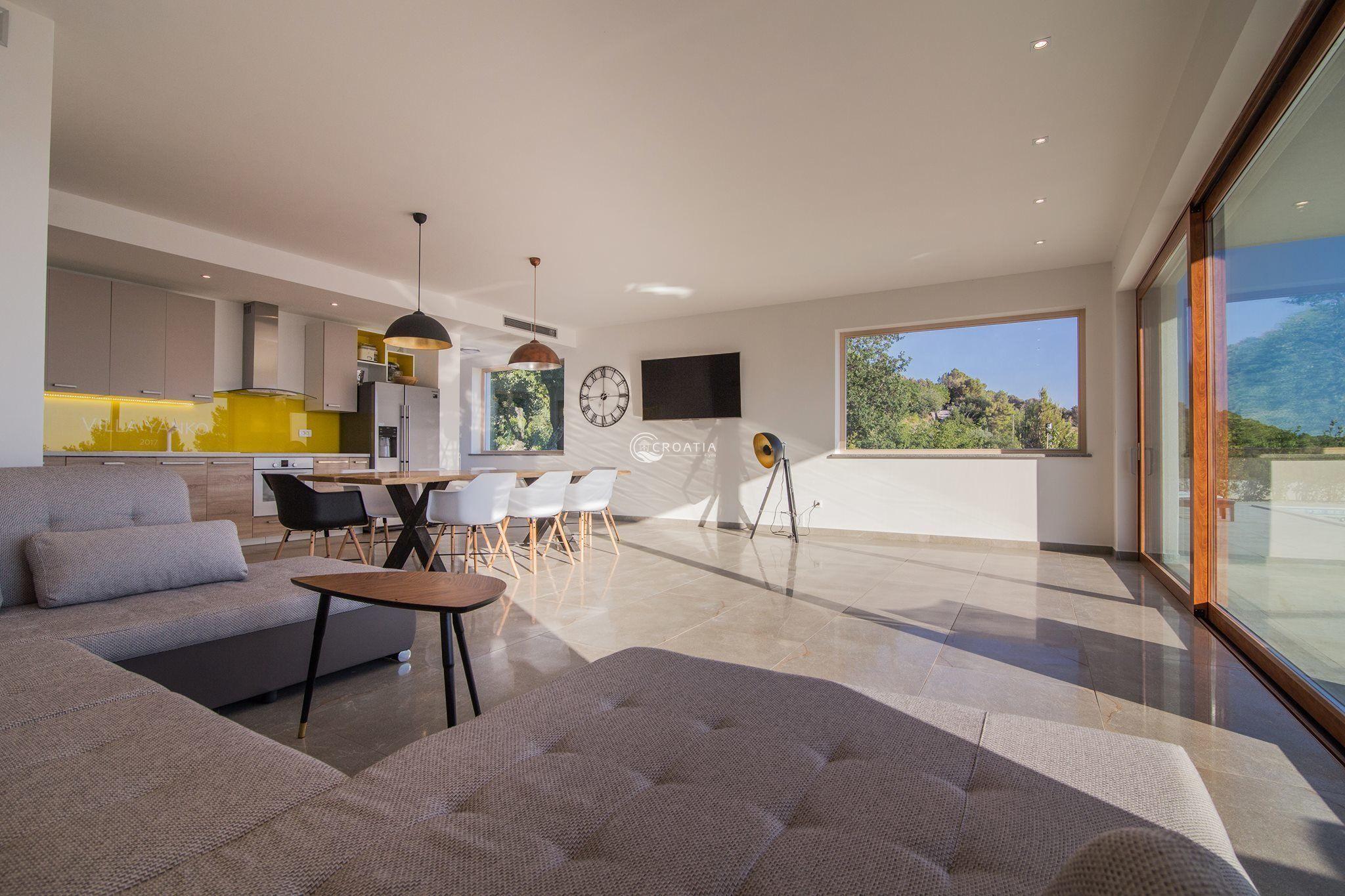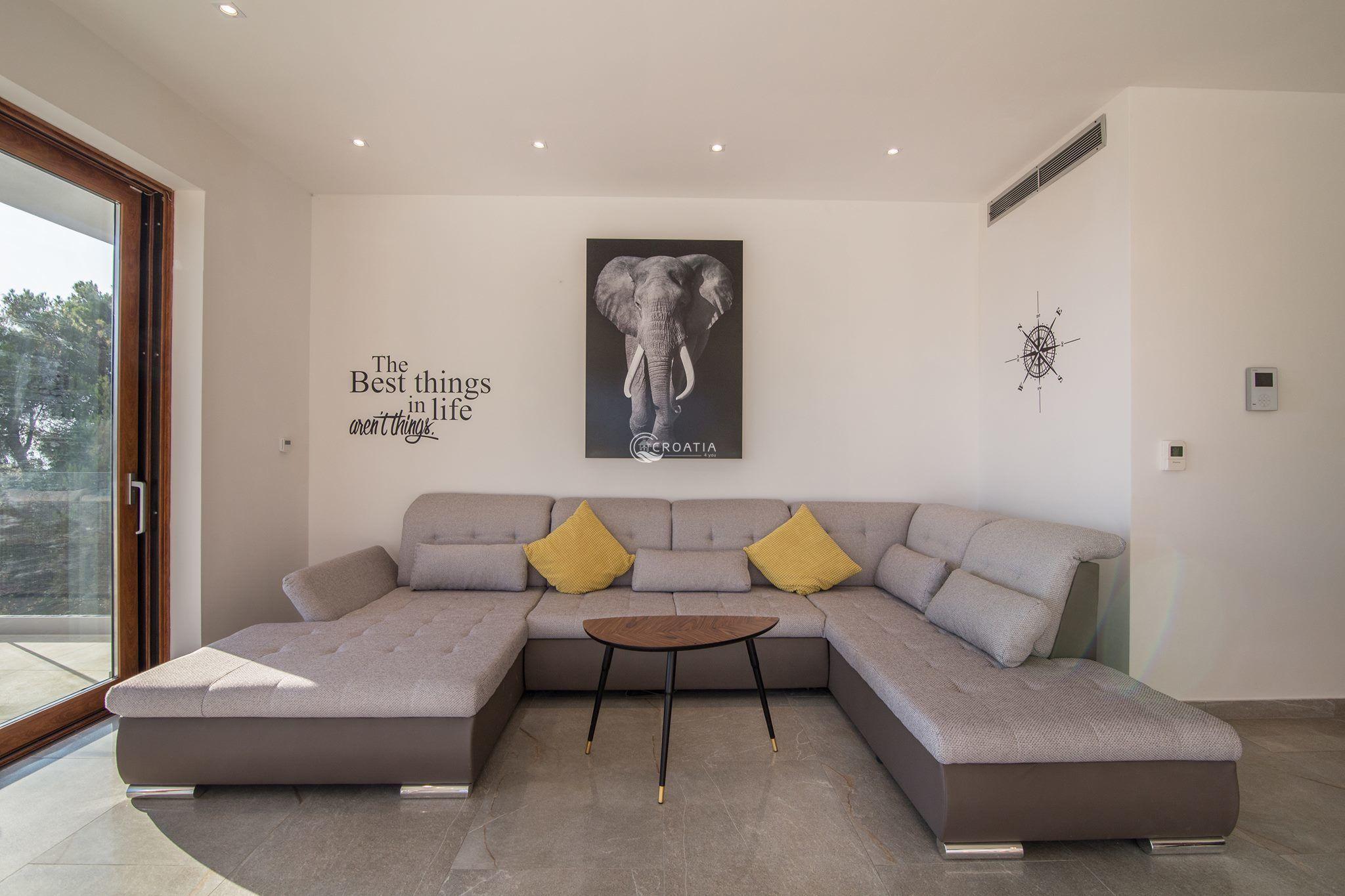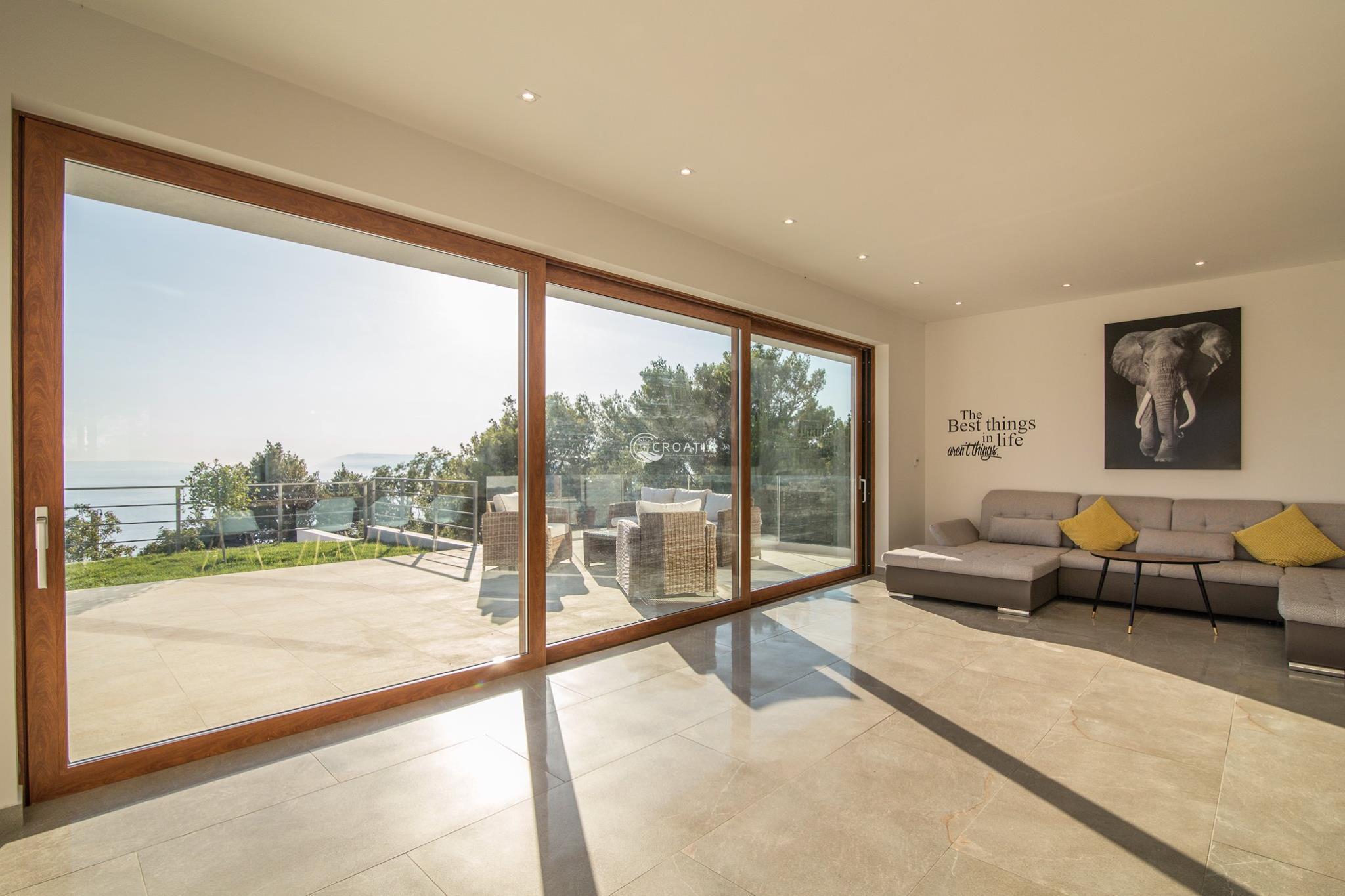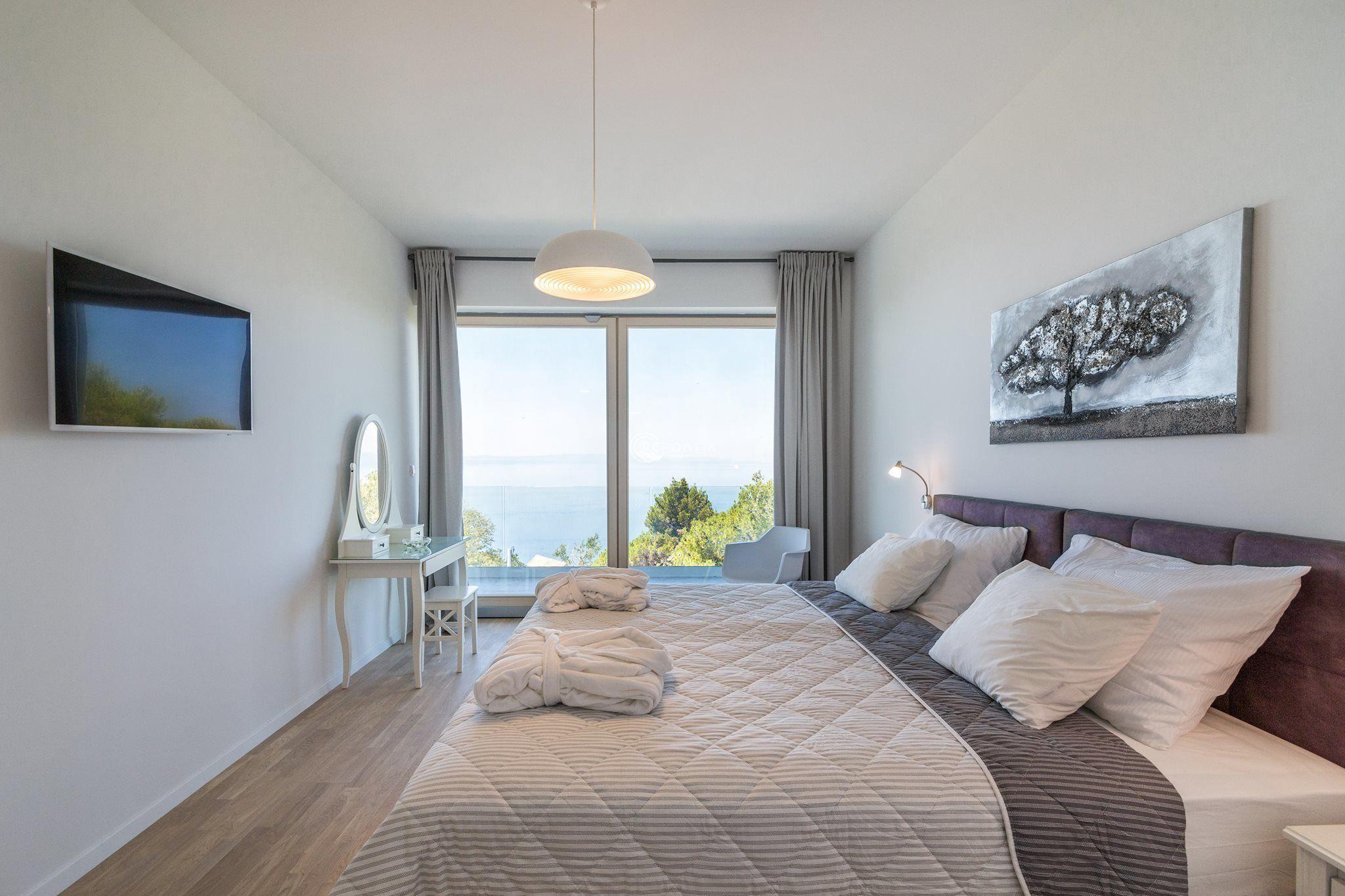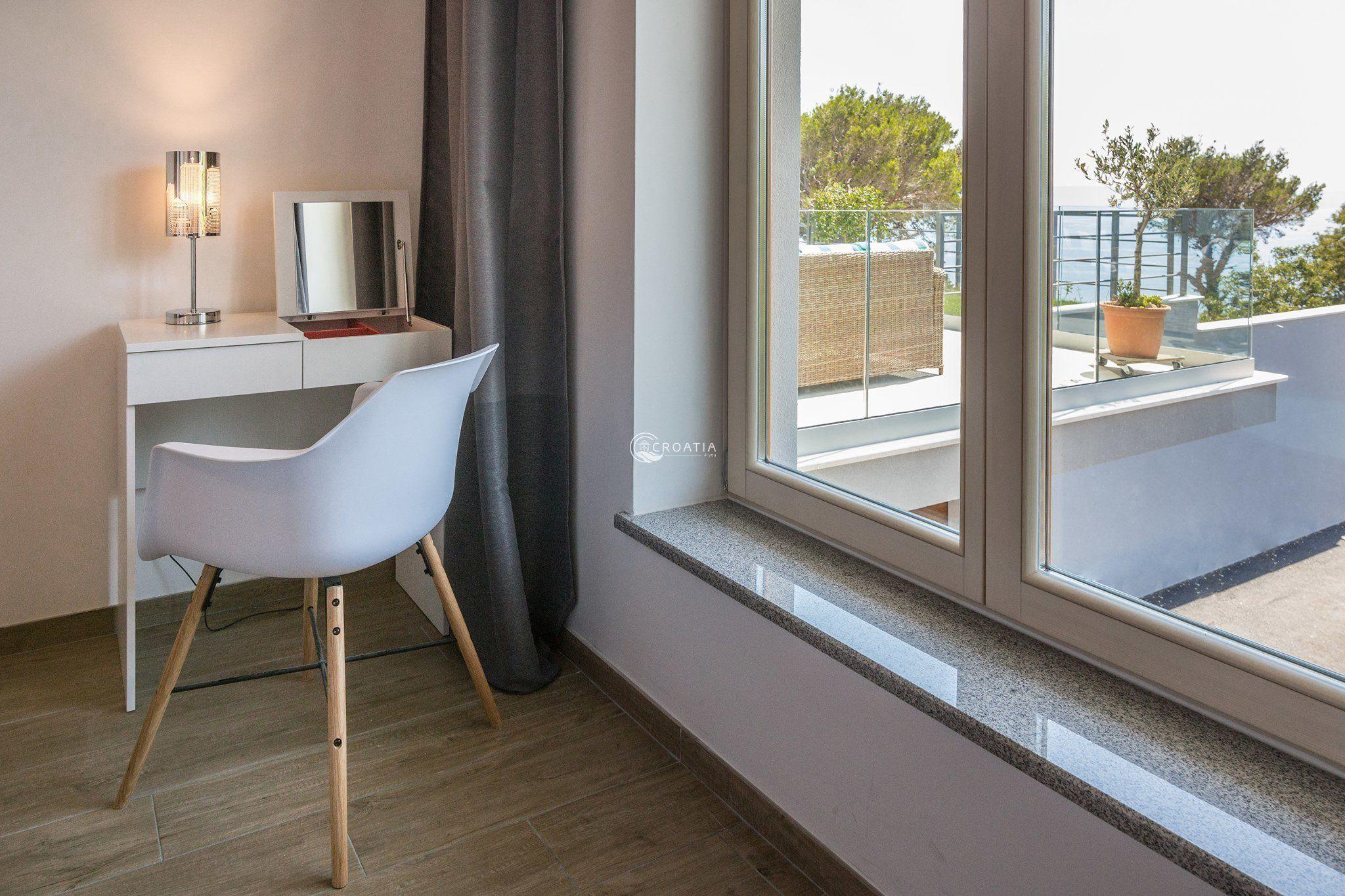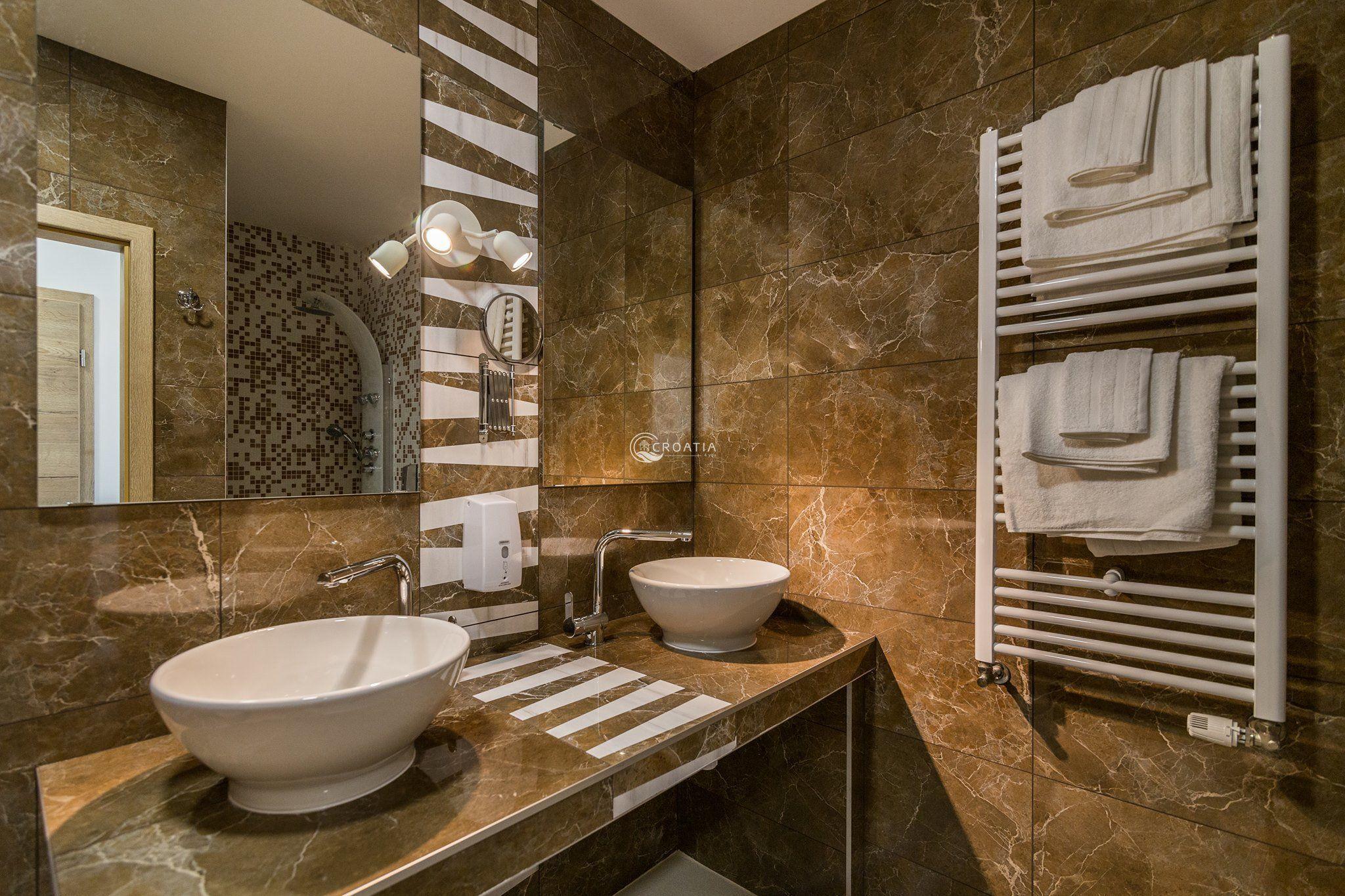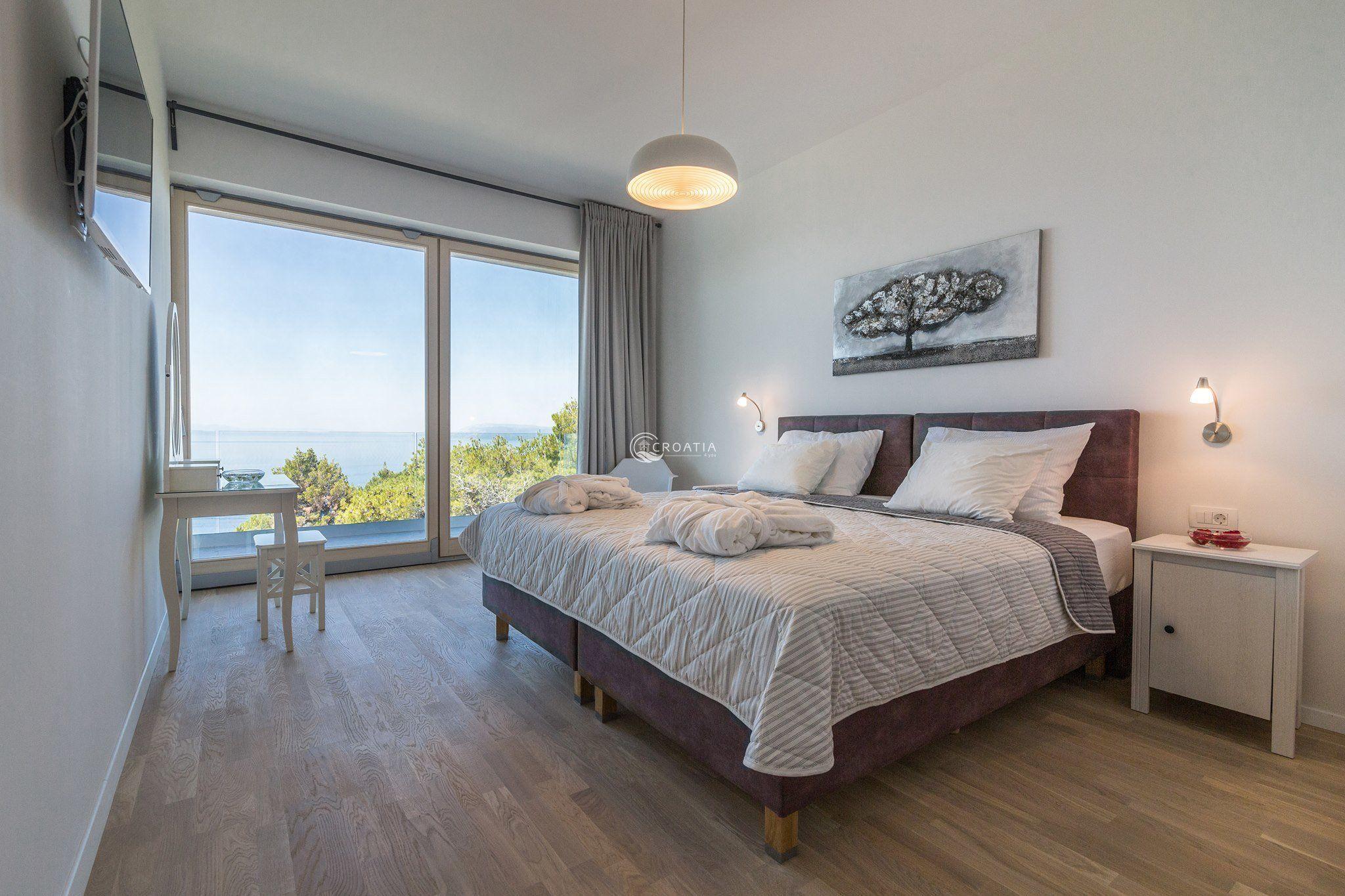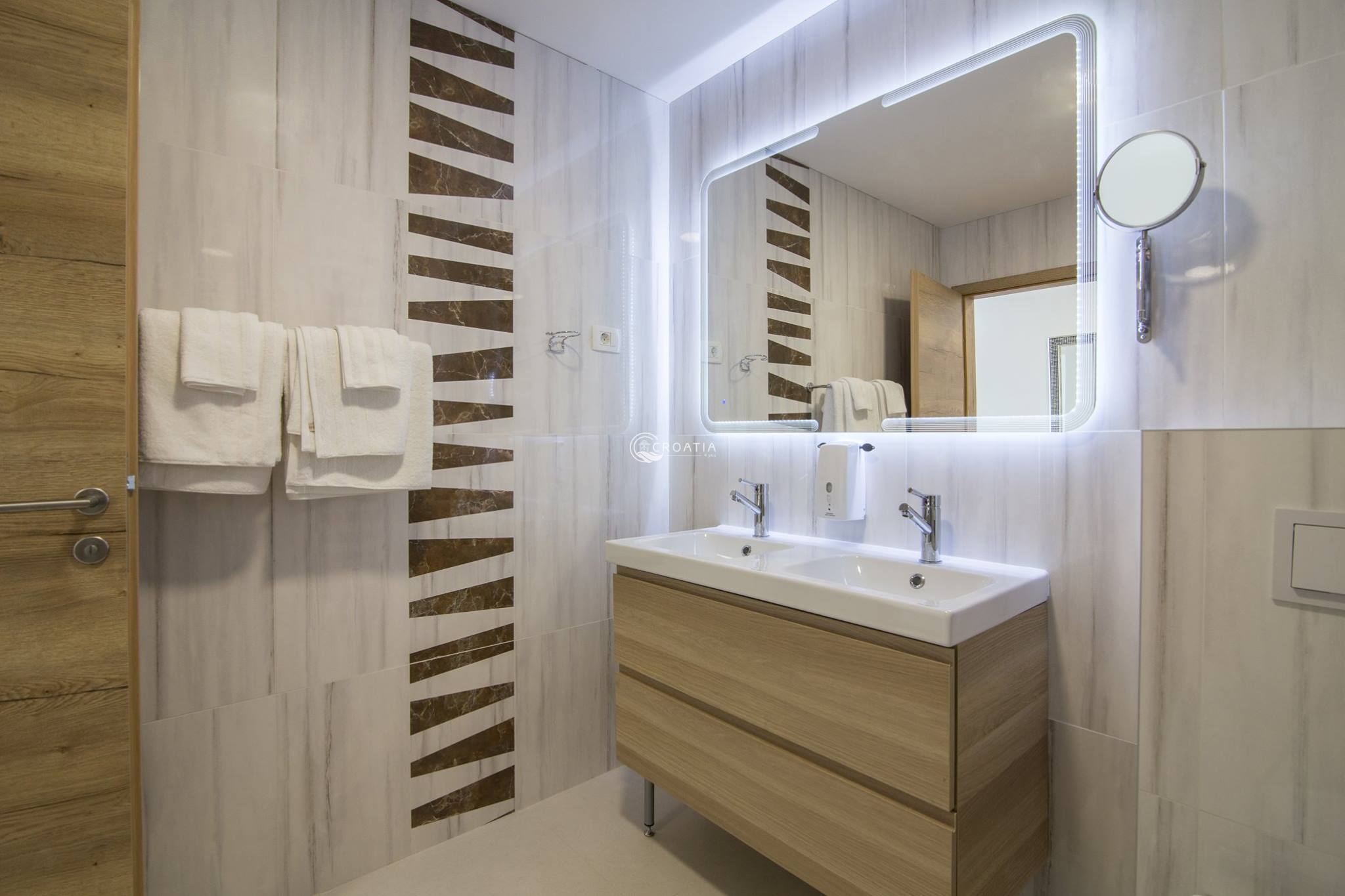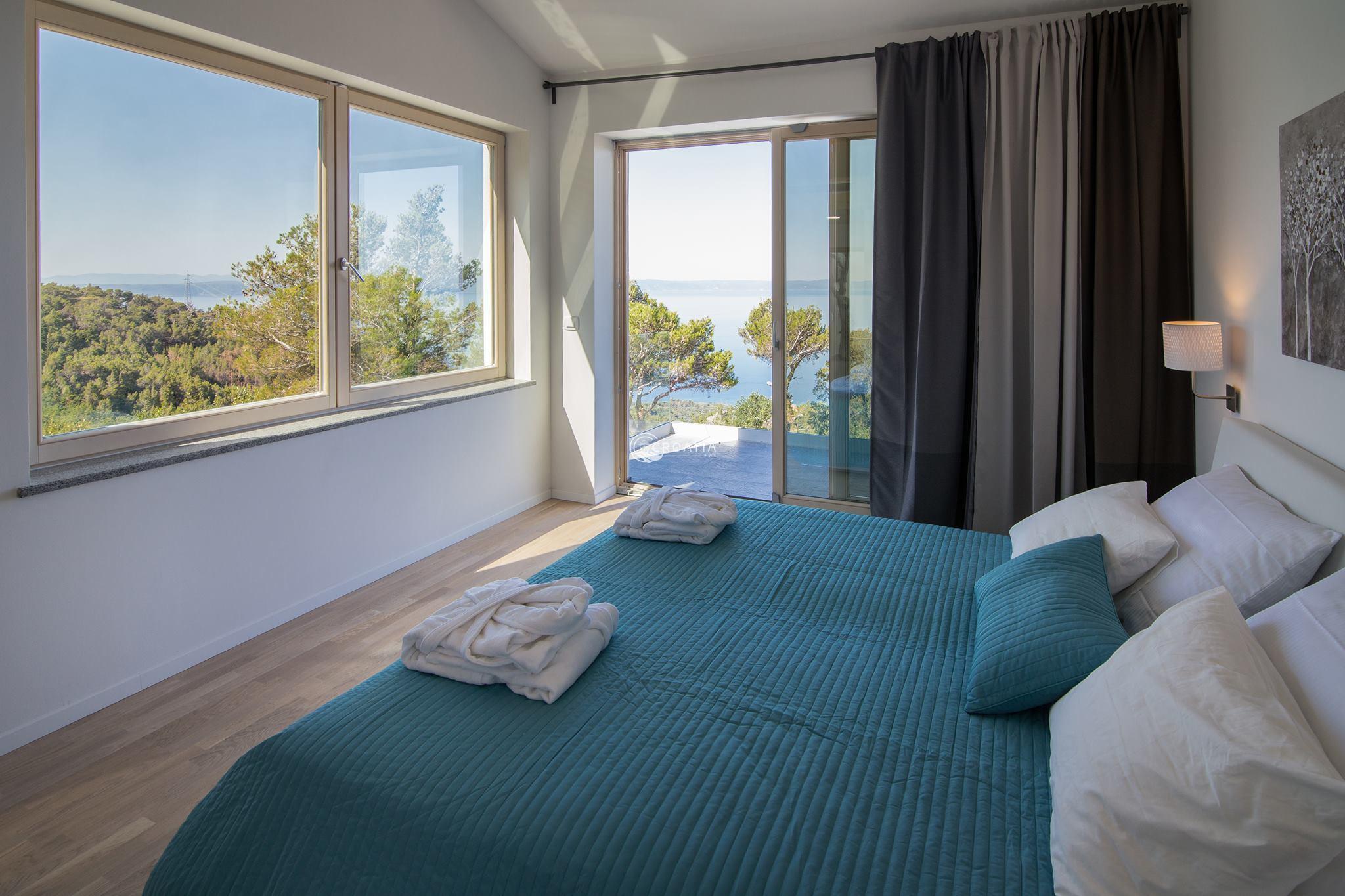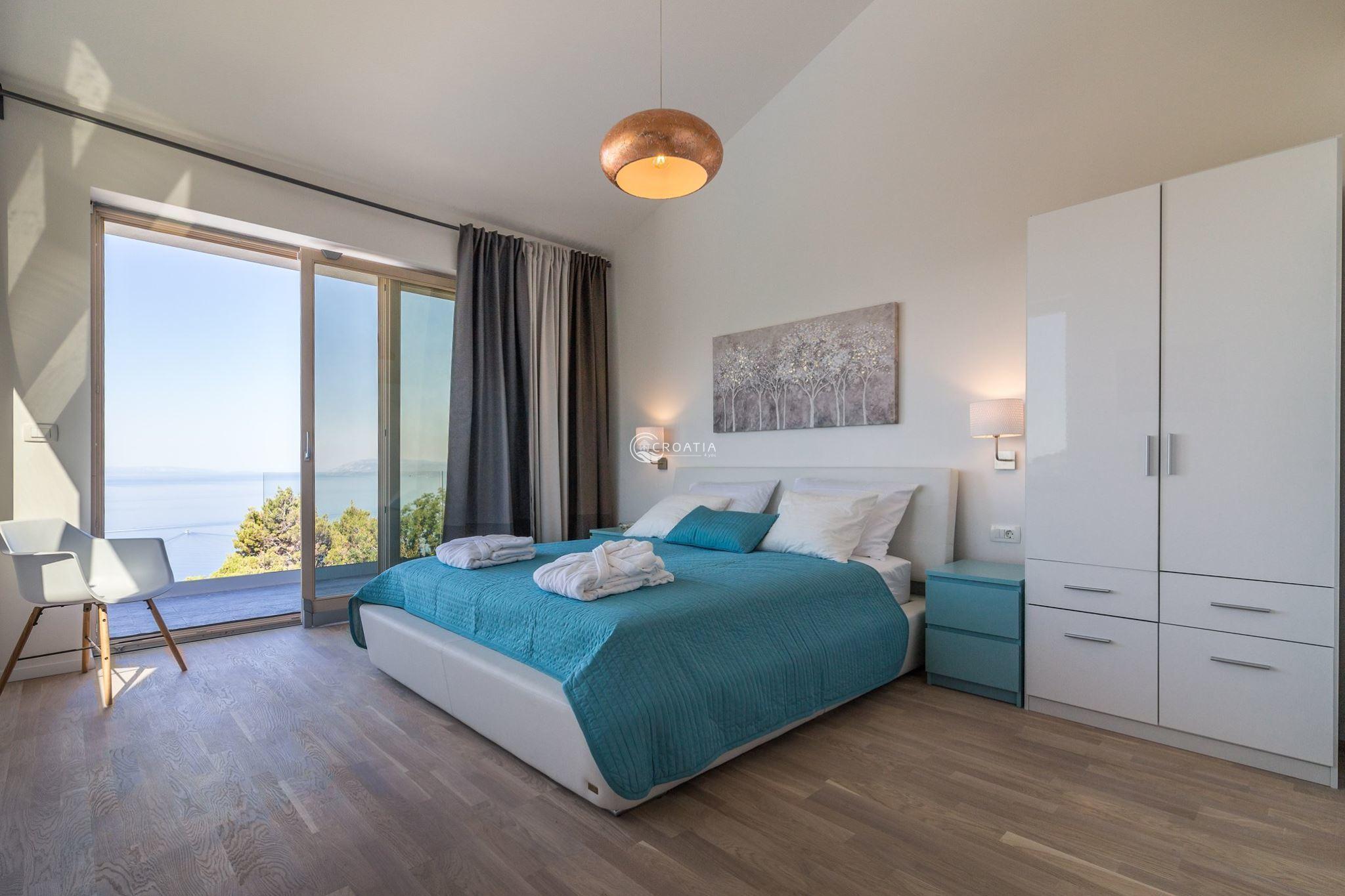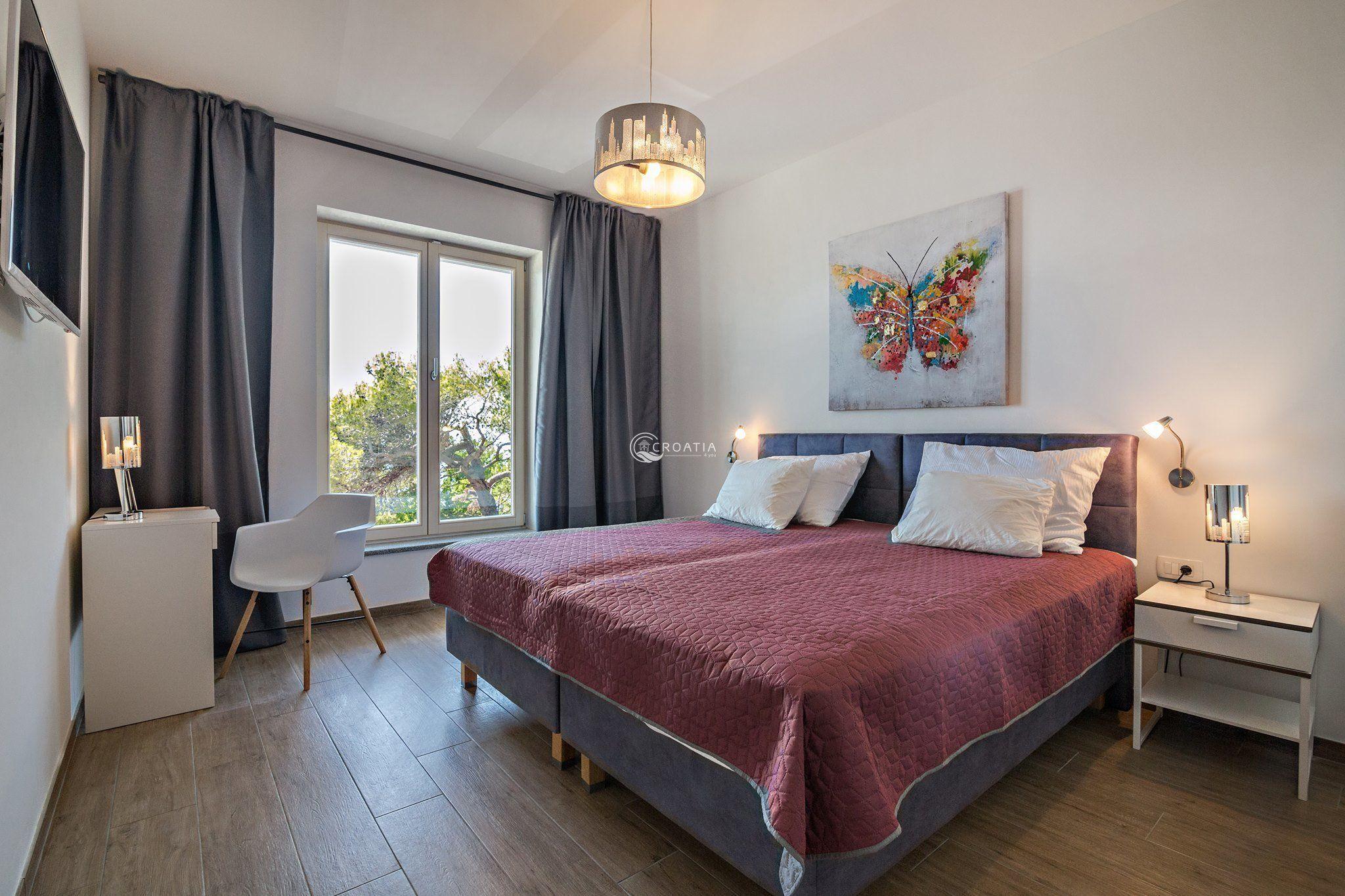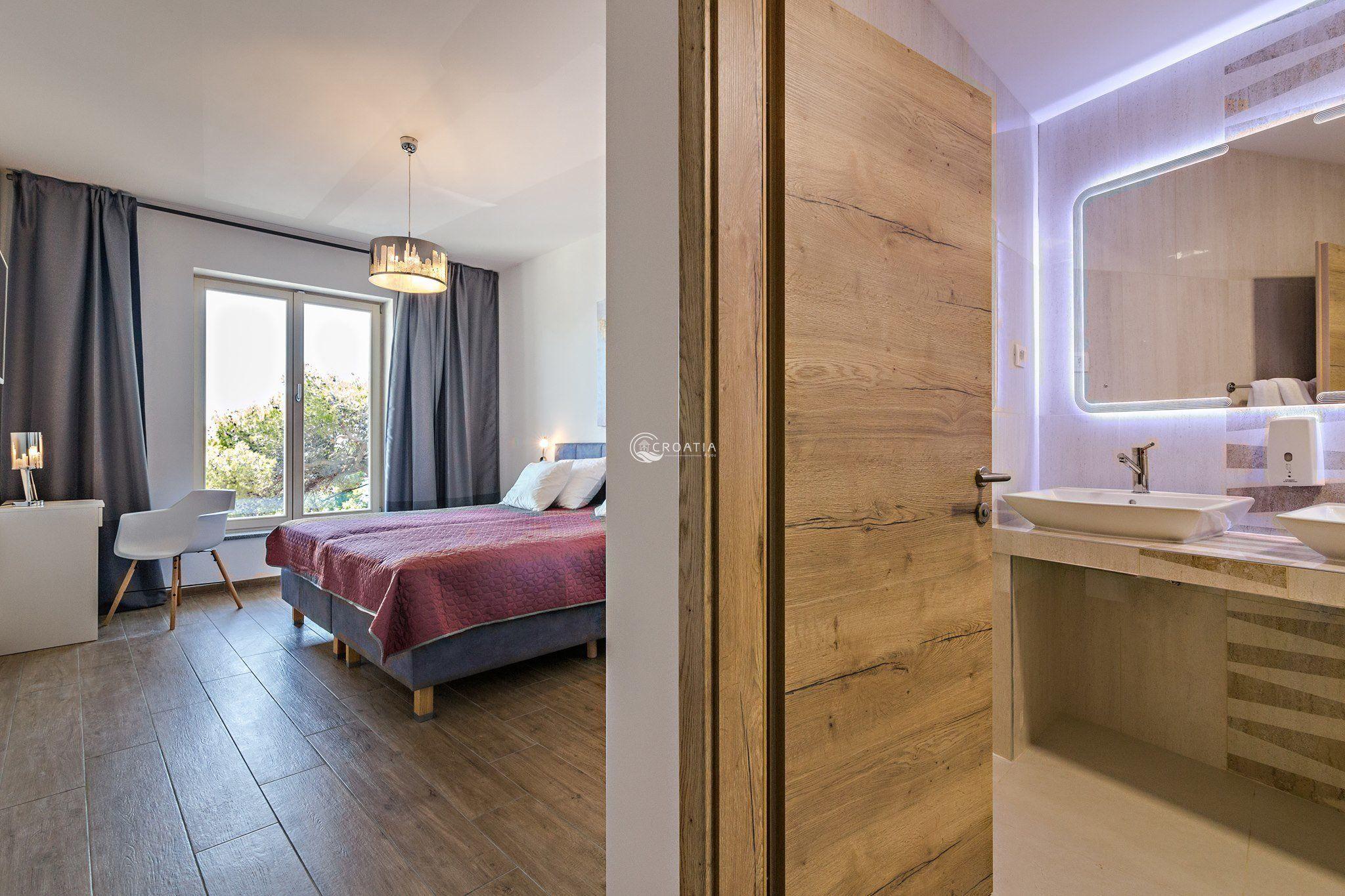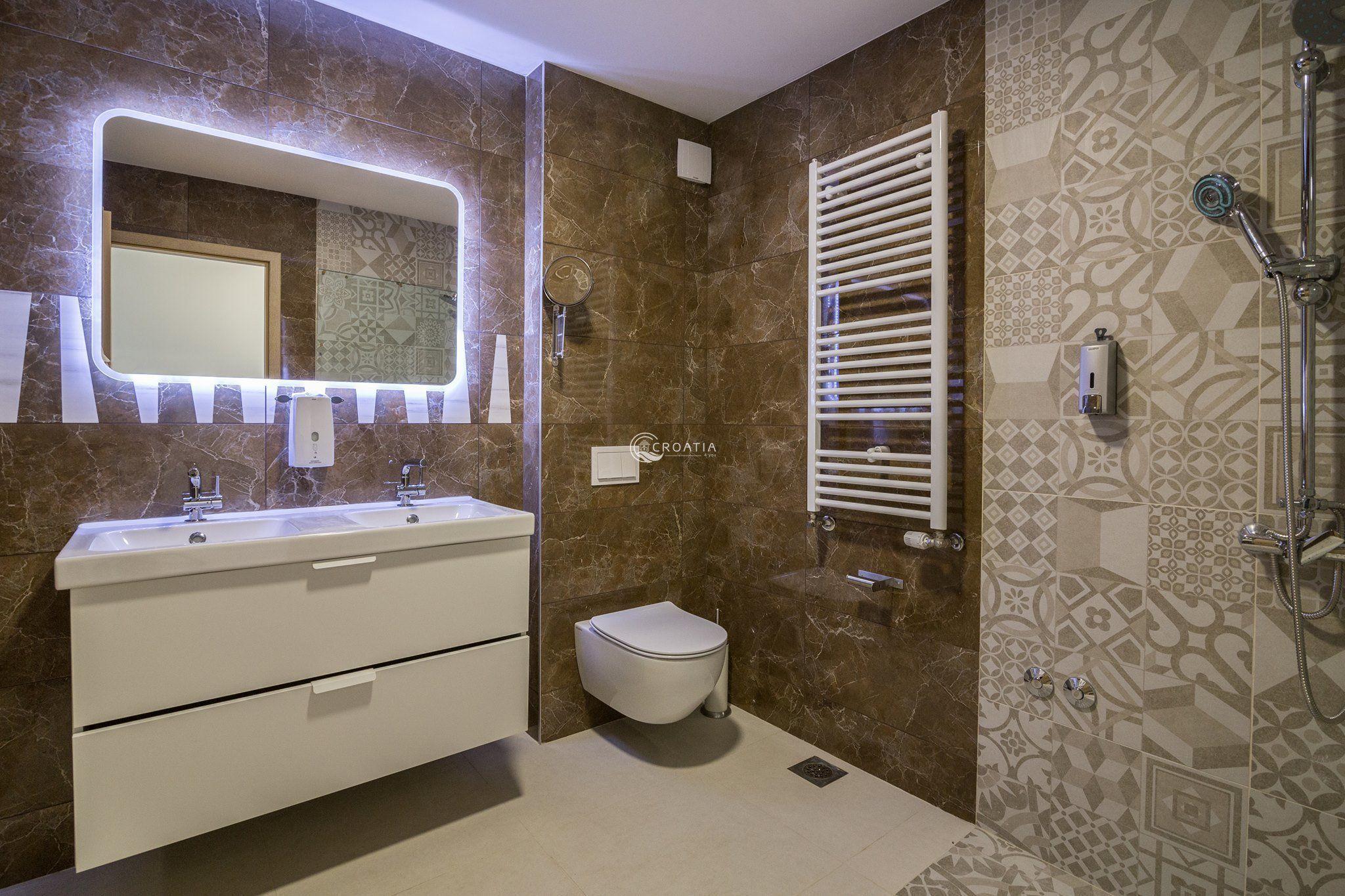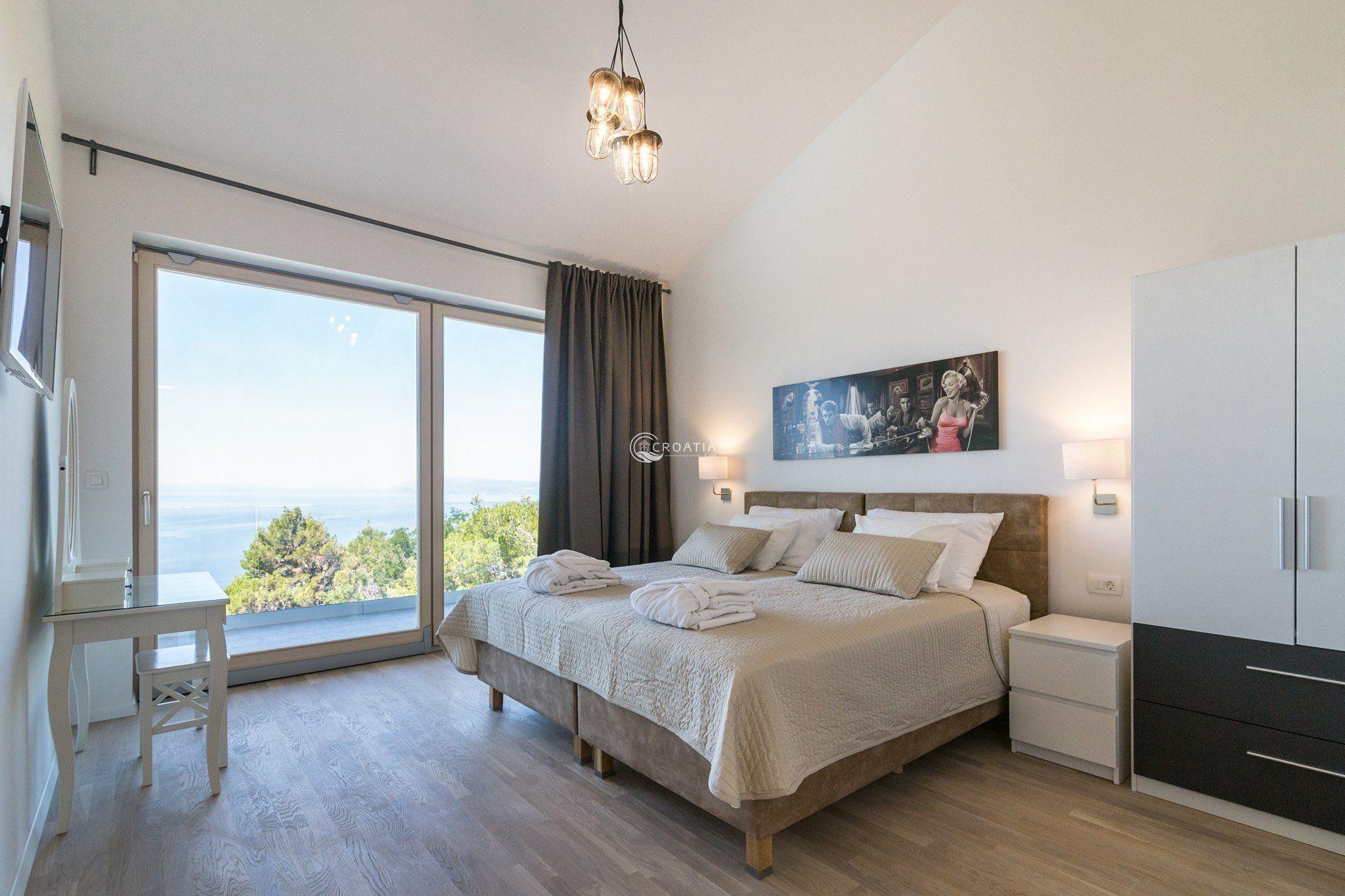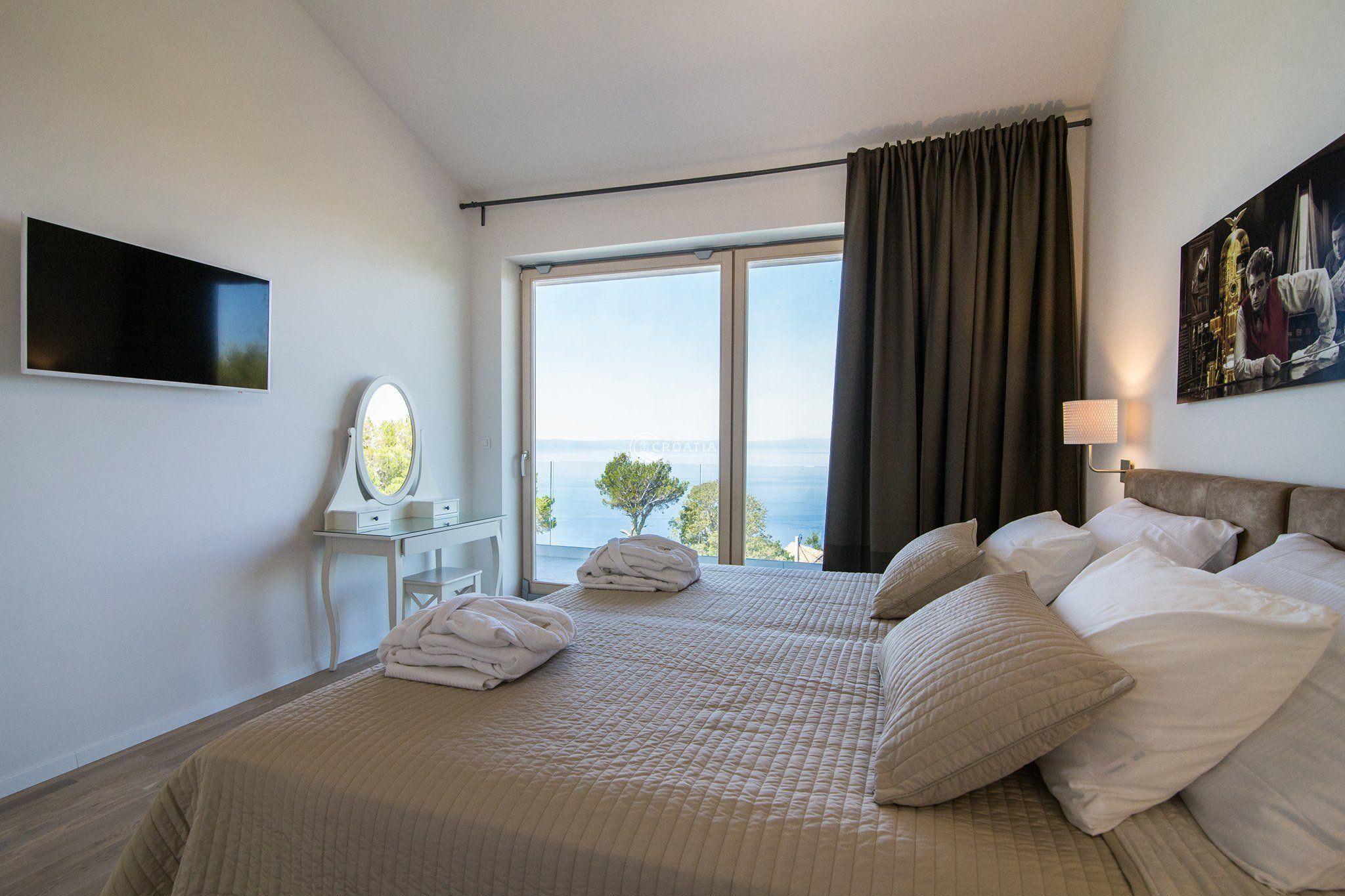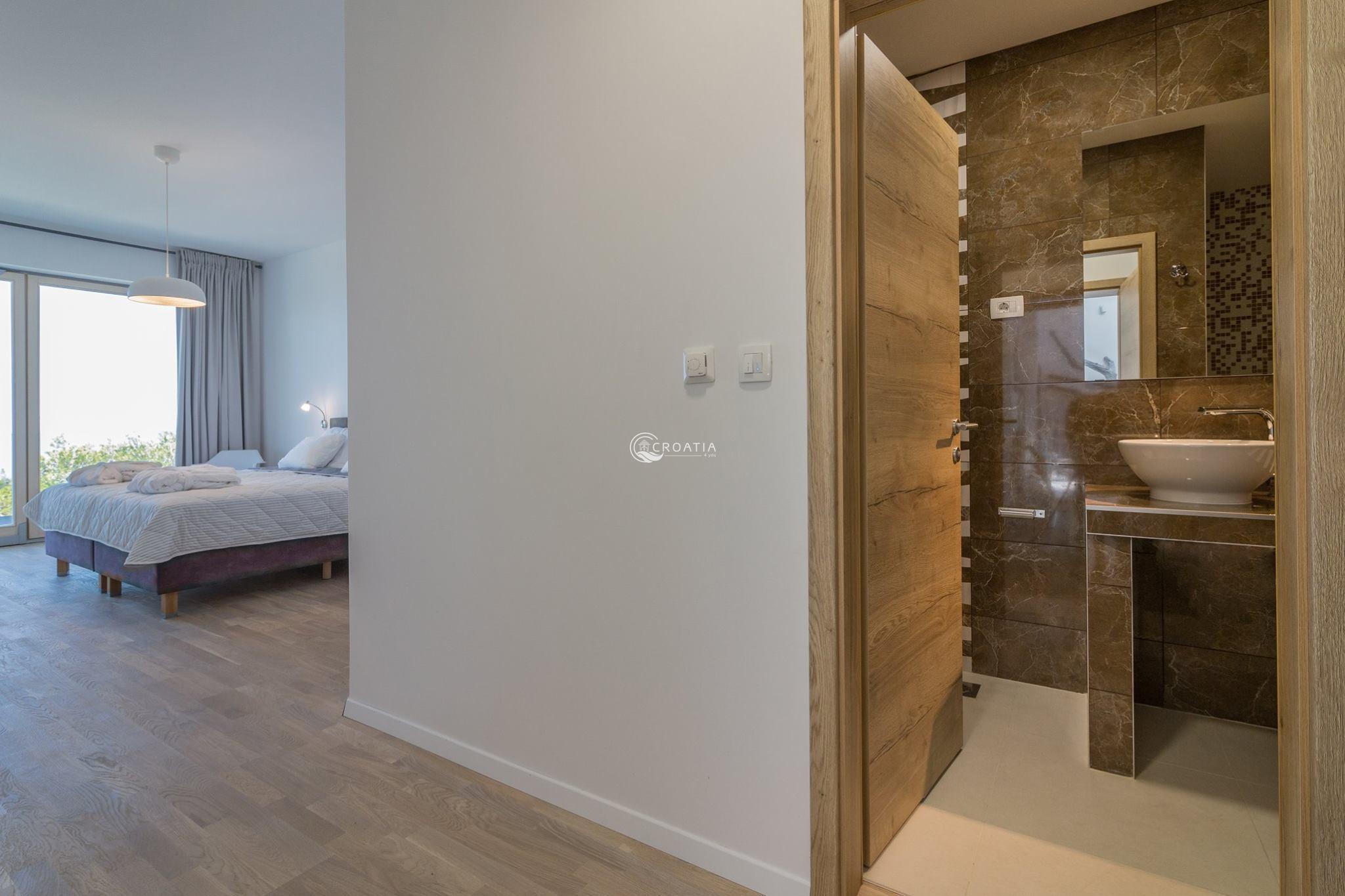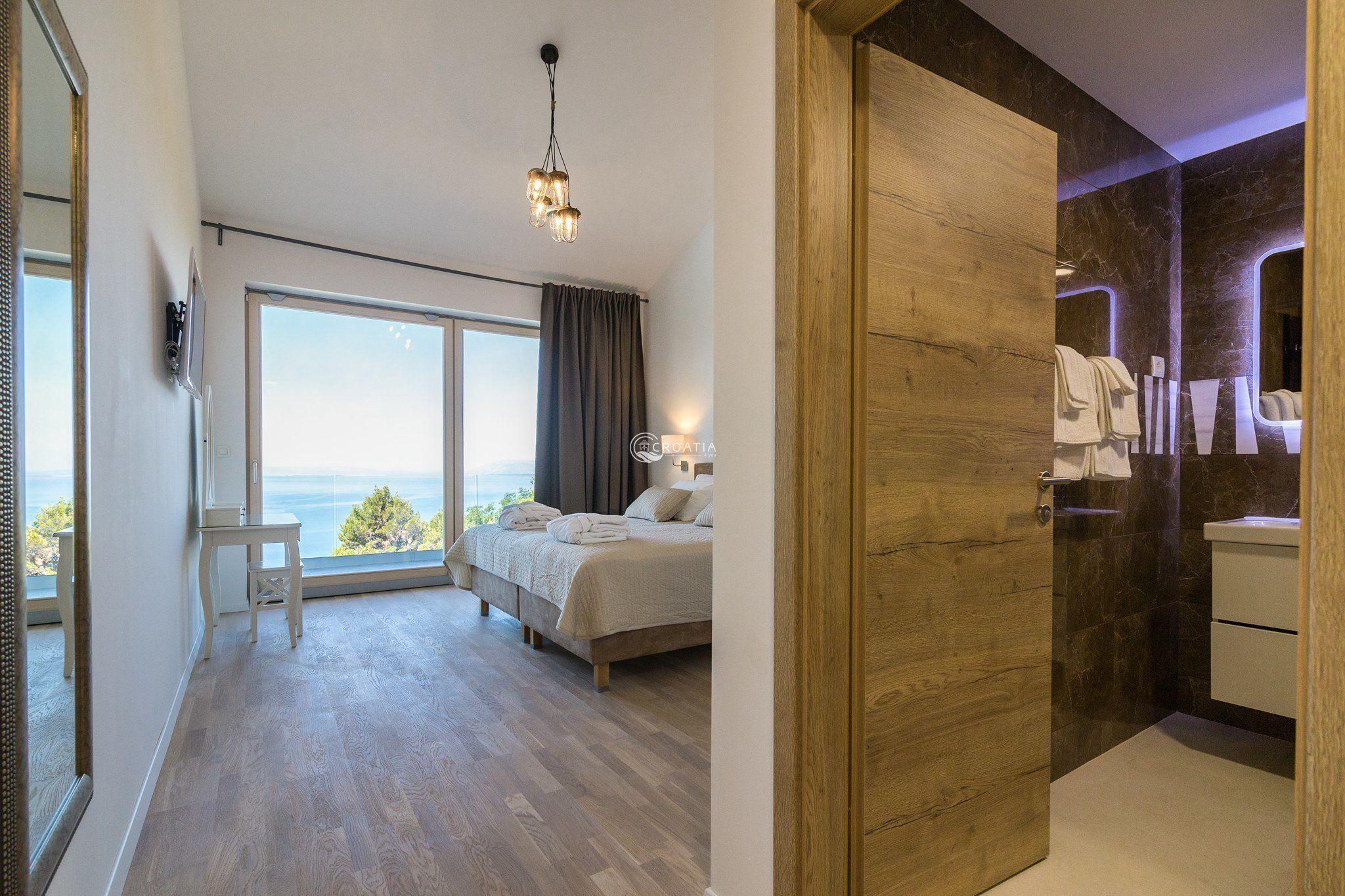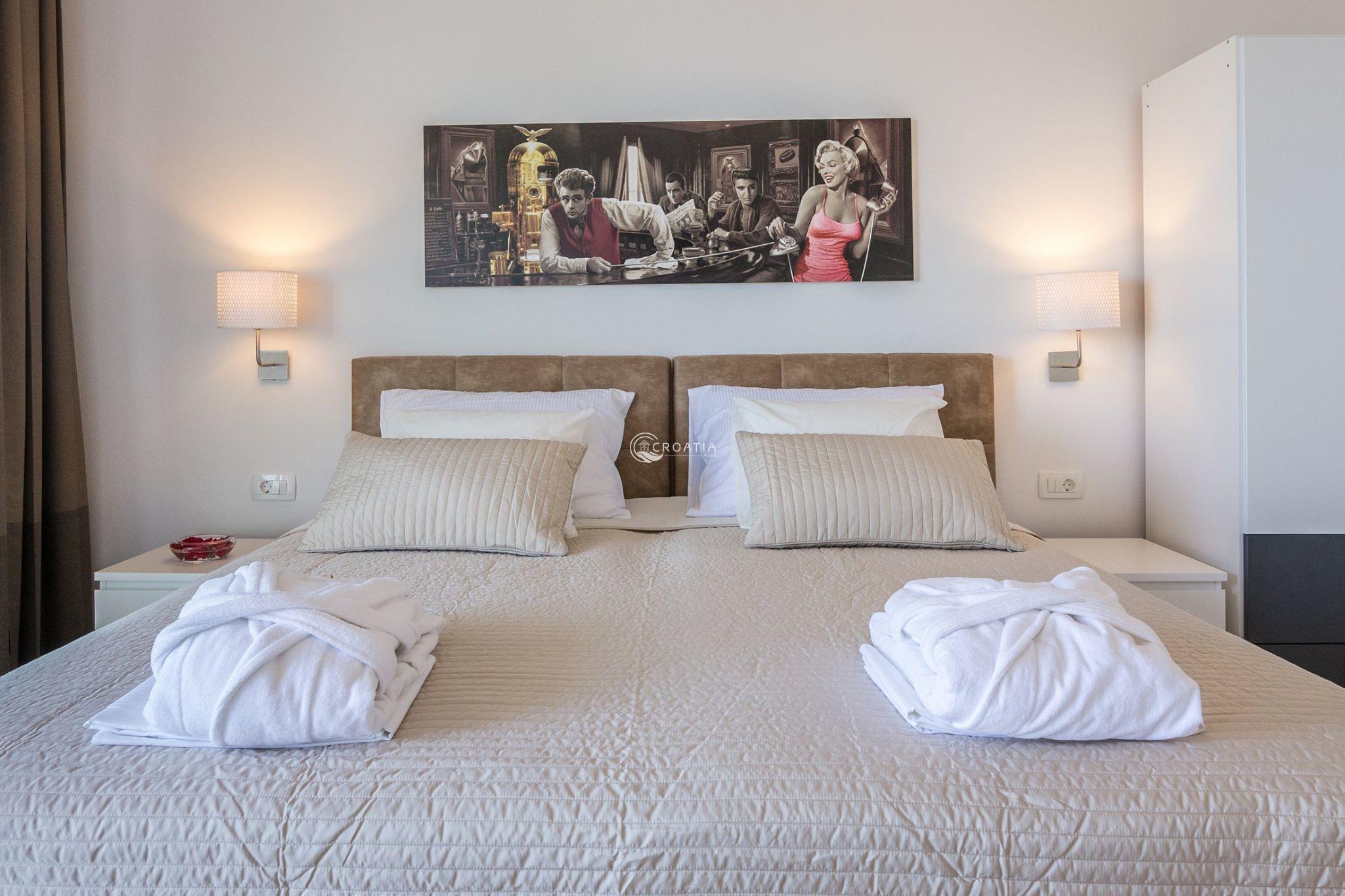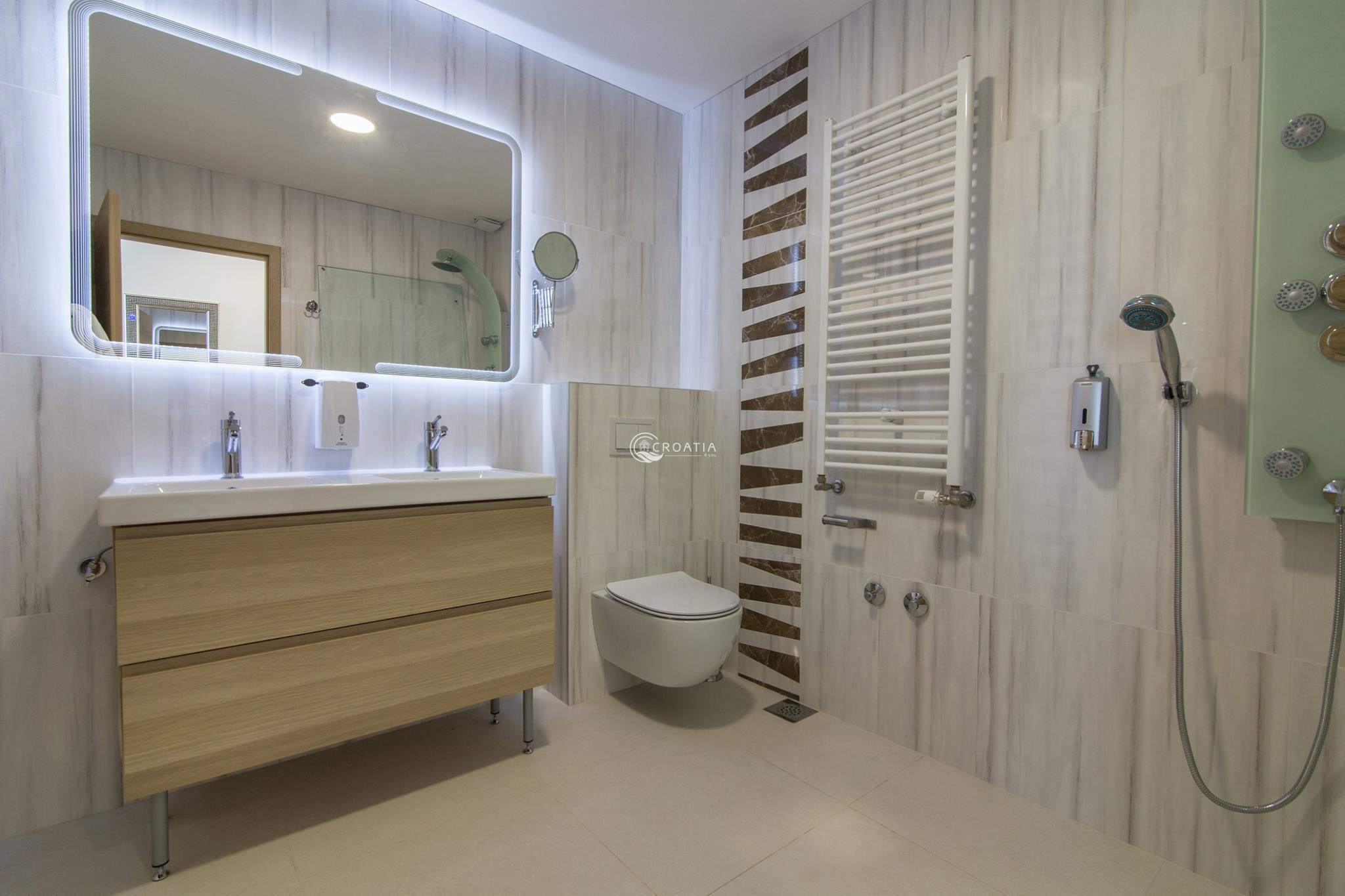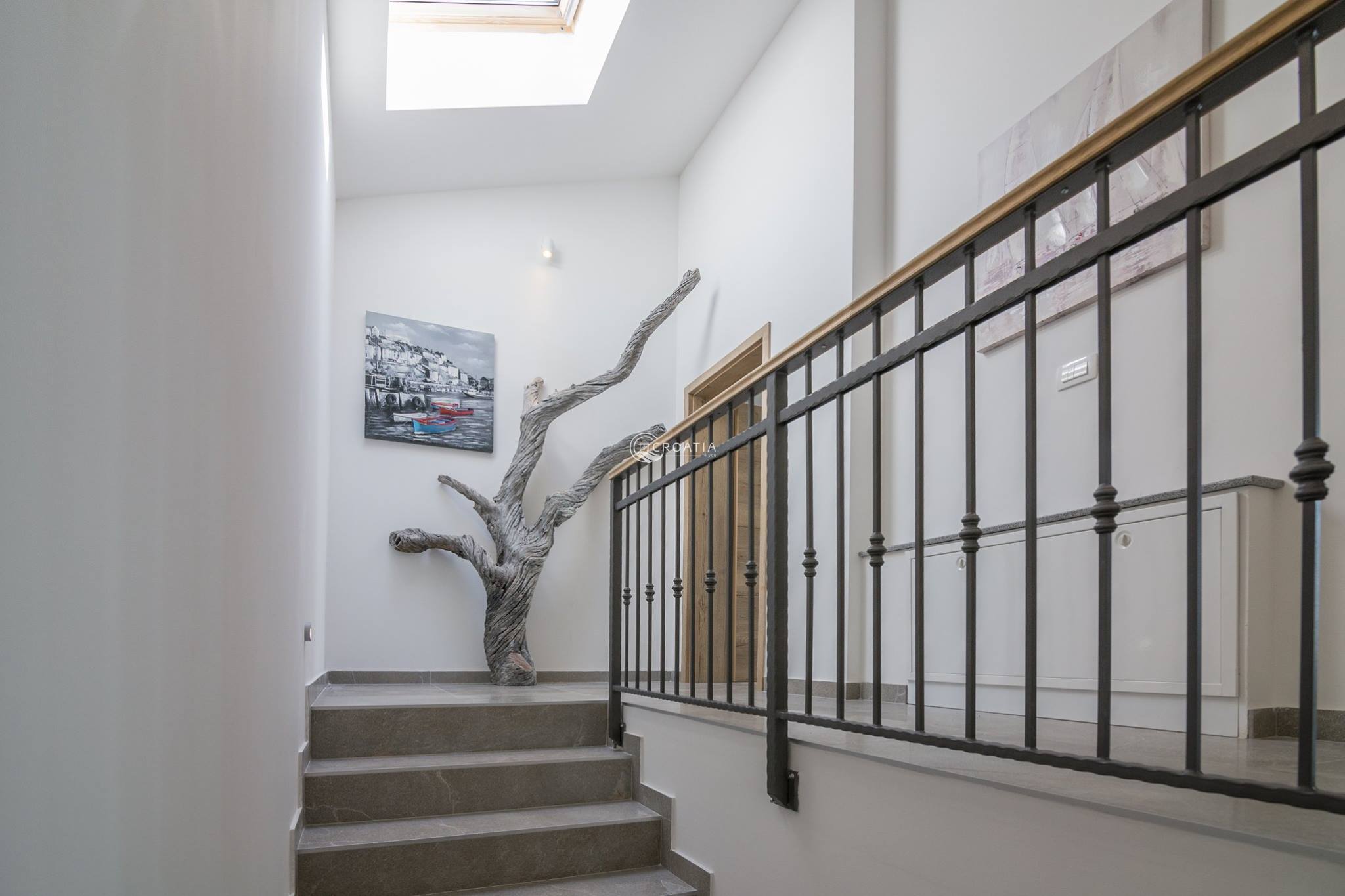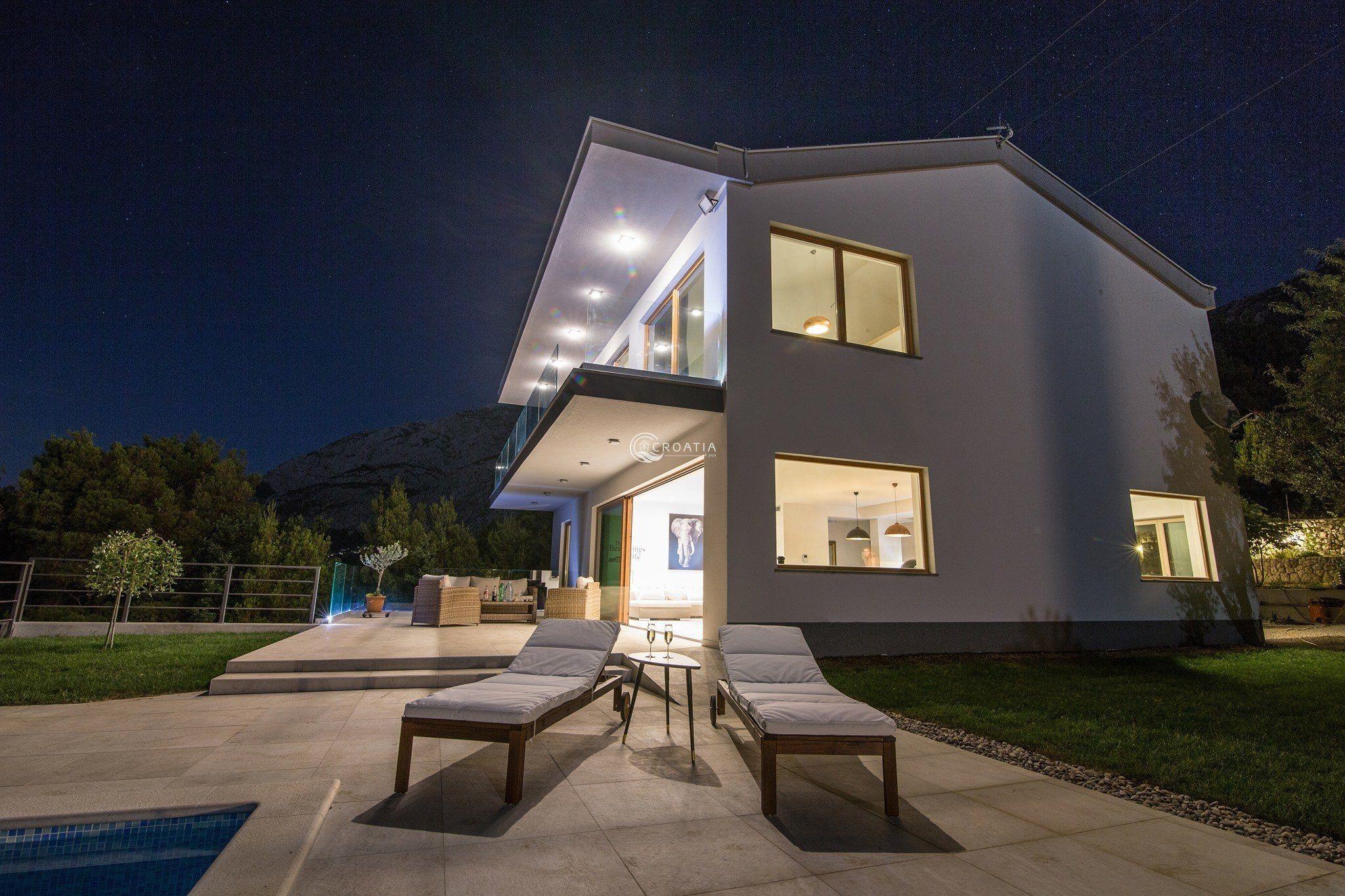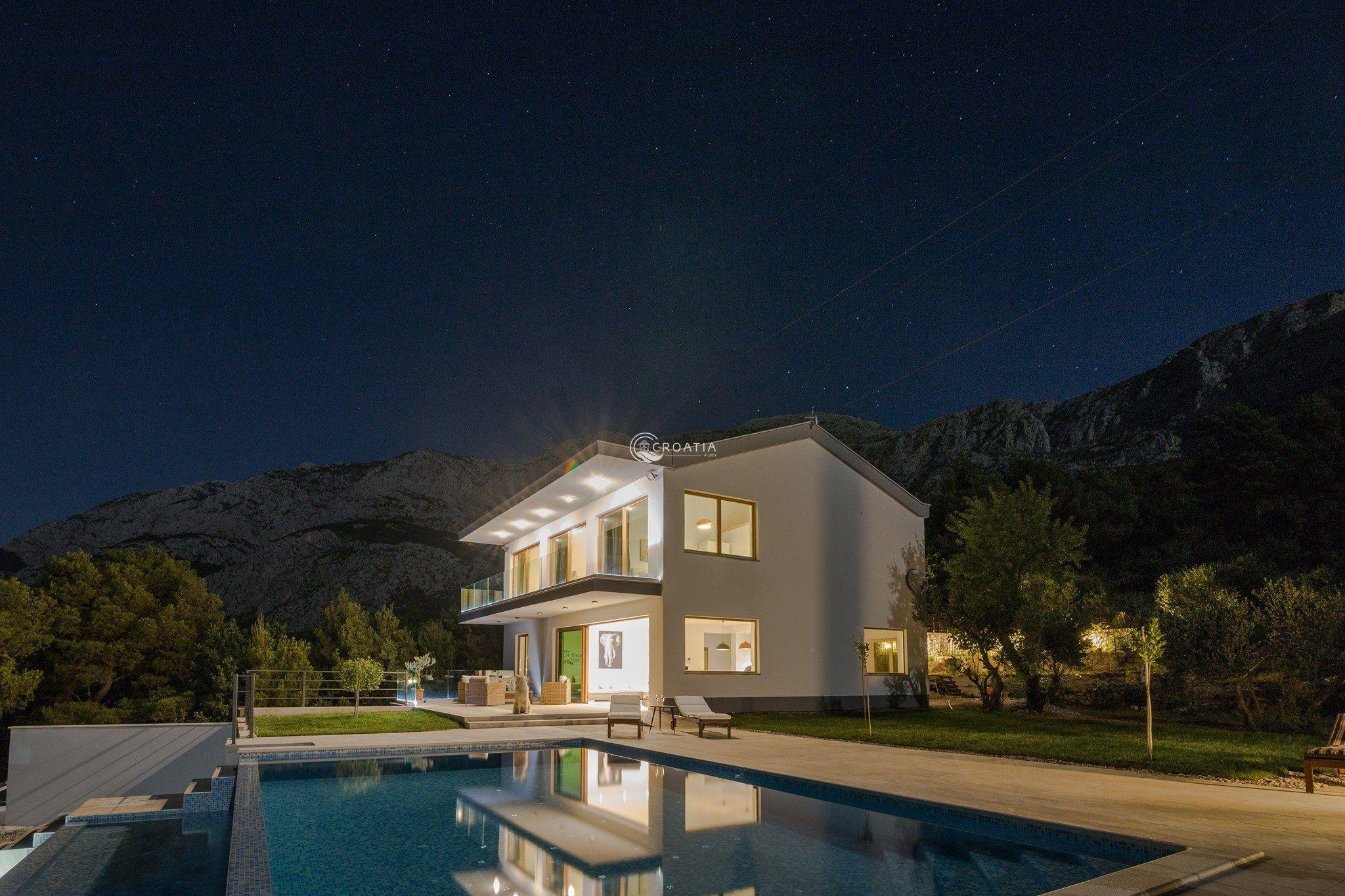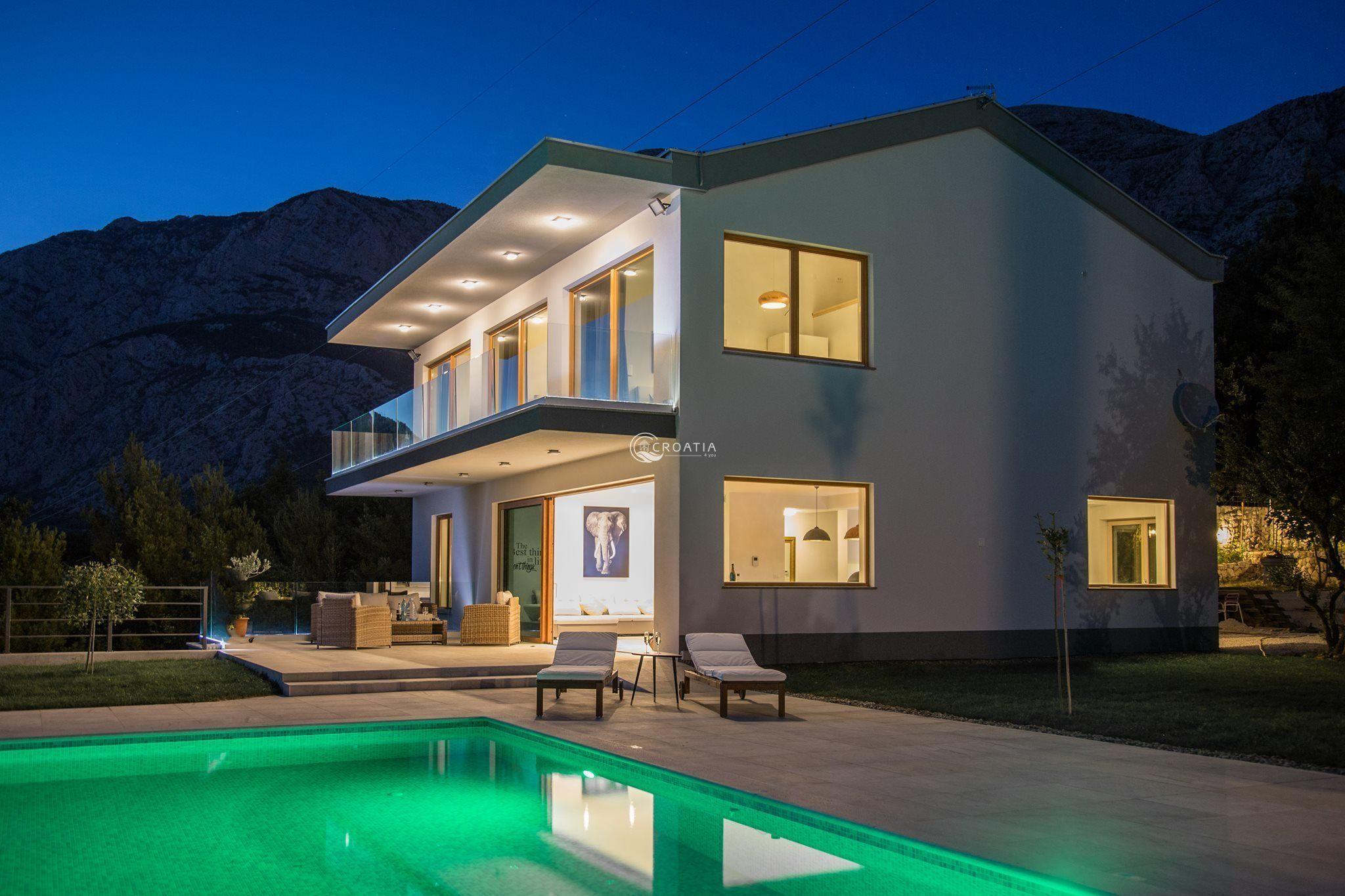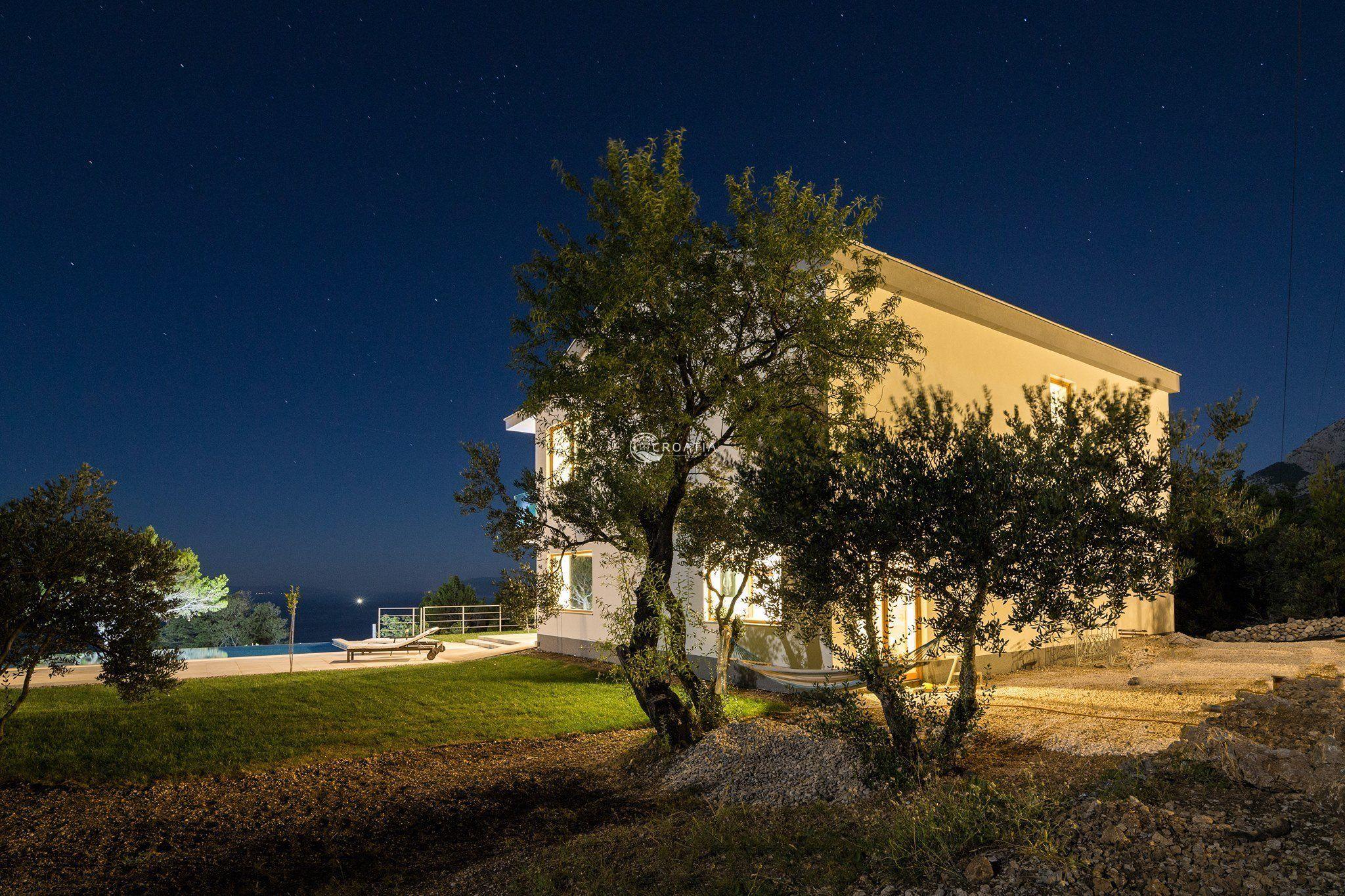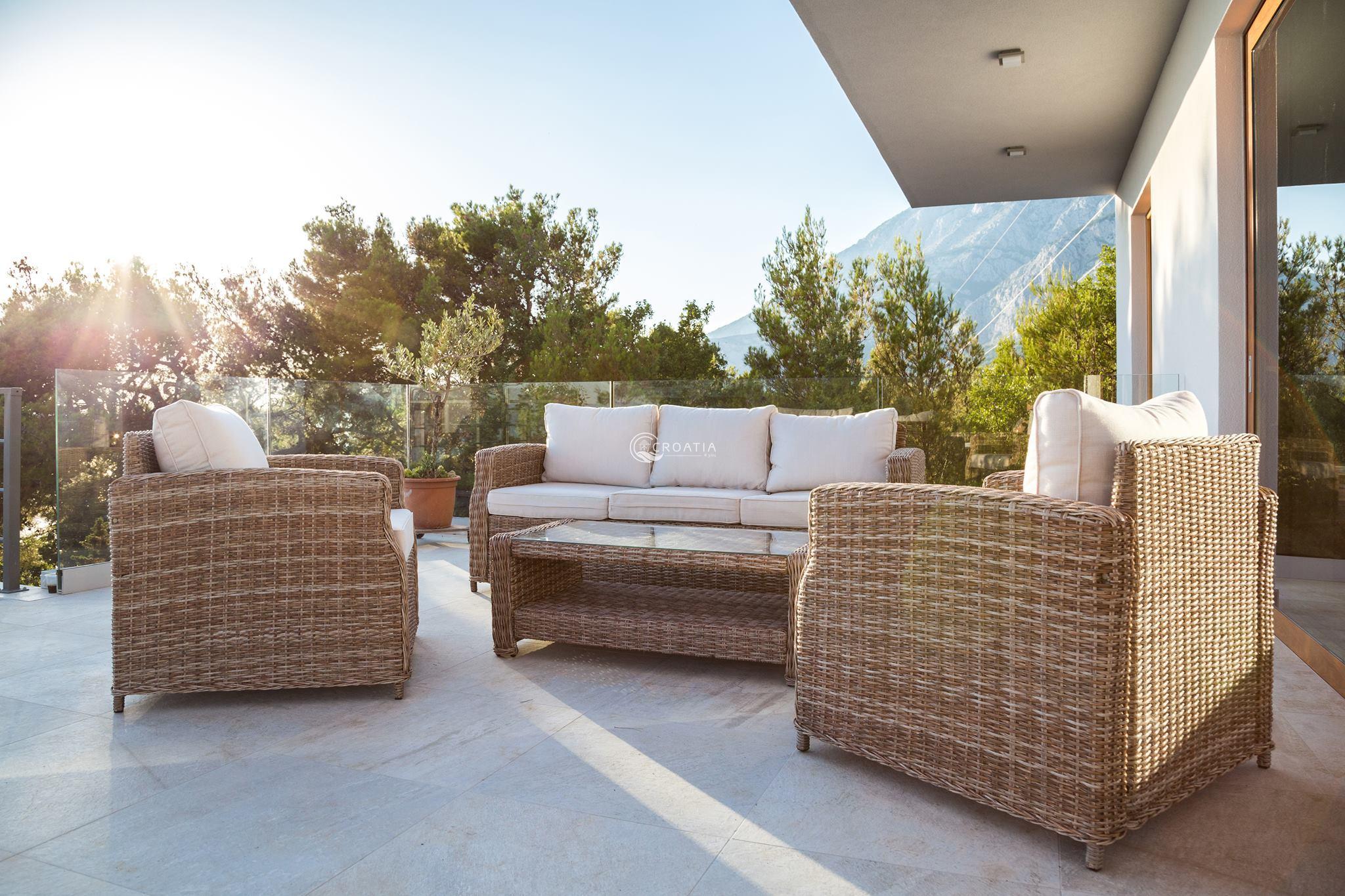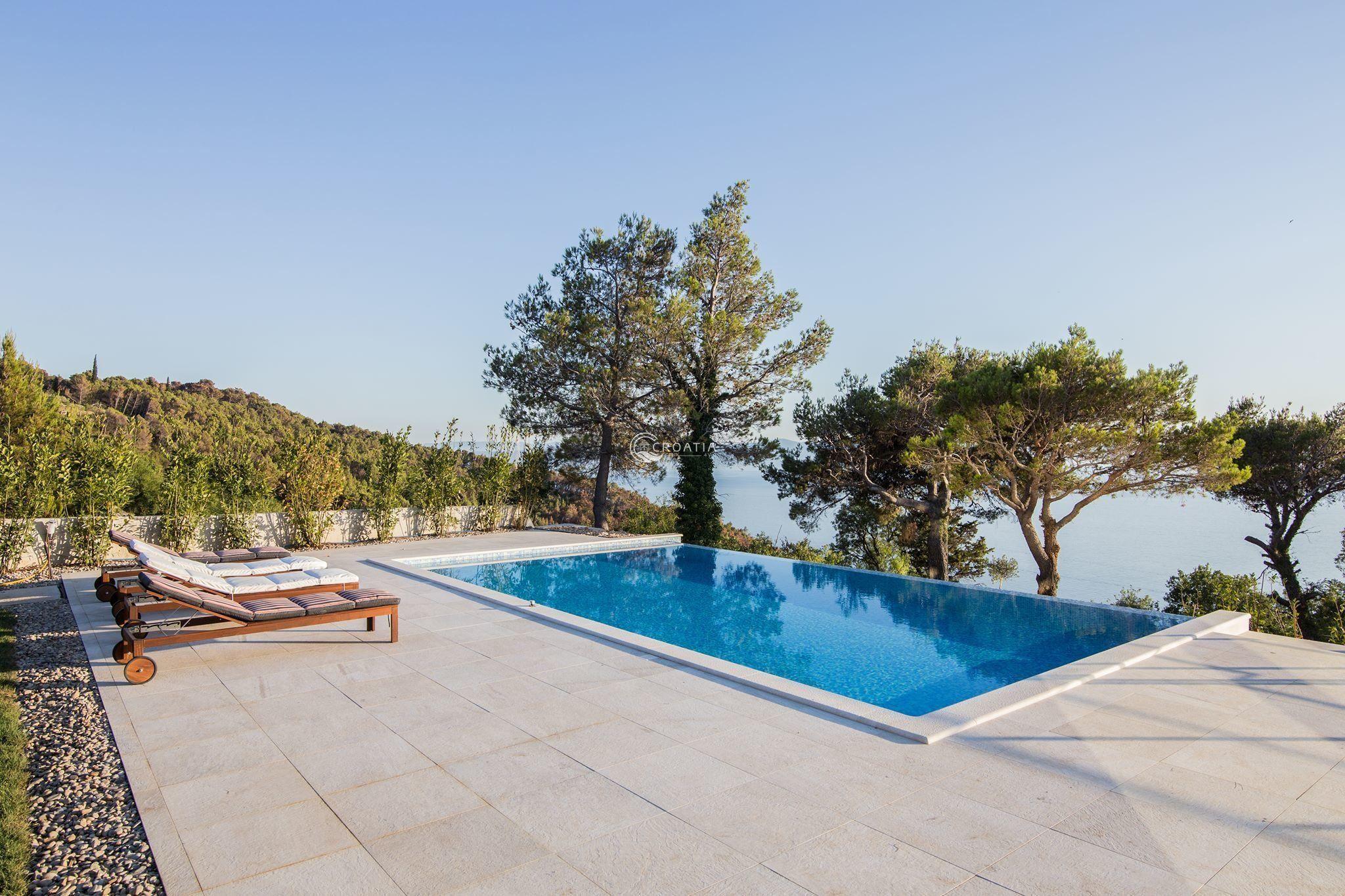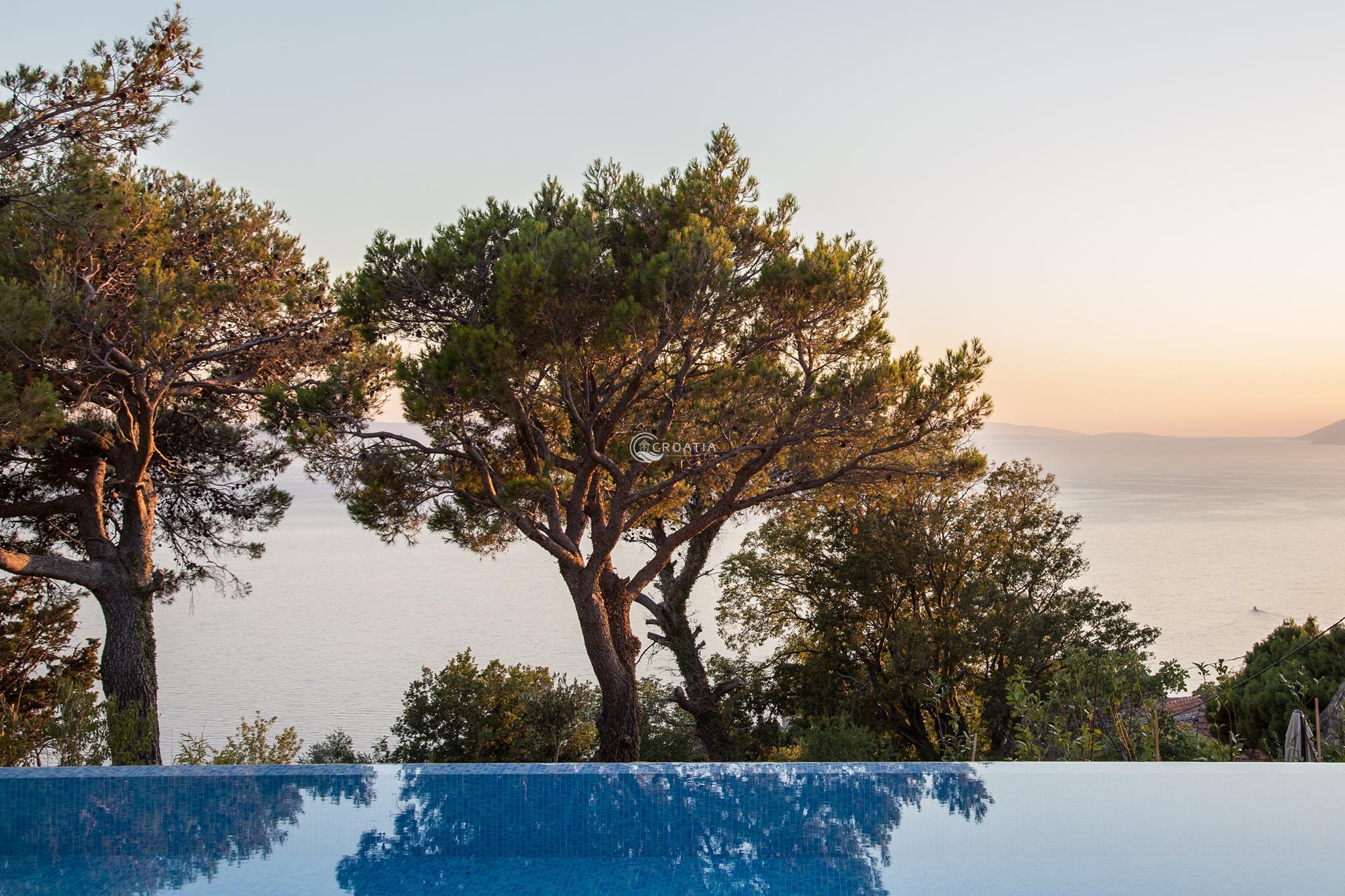 Features
340 m2

2000 m2

2 garage parking places + 6 outside

basement + ground floor + 1st floor

4

4 +1 toilet

Yes

Open sea view

2017

2 km
Newly built deluxe villa in Tučepi near Makarska
ID: VRMa-637
Newly built deluxe villa with swimming pool is located on the top of the town of Makarska in the upper Tučepi with beautiful panoramic view that includes the sea, the town and Biokovo mountain range.
Villa consists of 2 floors, has 4 double bedrooms with bathroom, living room, toilet, kitchen, three terraces, private pool, garden, garage and barbecue.
The luxurious modern style villa surrounded by rural ambience offers enjoyment in nature perfectly blended with the space ambience of top architectural design. The open-air swimming pool surrounded by beautiful Dalmatian landscape offers a complete pleasure of a summer spell. Villa also includes a garden that provides relaxing moments for guests. During their walk they can pick fruits and literally enjoy the tastes and scents of nature. Guests can enjoy the olive grove, which we are very proud of, and taste the top quality olives as well as the delicious figs, tomatoes and a wide range of herbs. A view of pristine nature of the Makarska Riviera and the Biokovo mountain range provides visual pleasure to the observer.
The pool is equipped with automated heating so it can be used during the winter months as well and guests can choose the lighting color of the pool which will give romantic atmosphere to night swimming making it a unique evening experience.
Villa can accommodate up to 8 people.
On the ground floor there is a room with bathroom, hallway, kitchen equipped with all the necessary smart kitchen appliances, dining room, living room with large smart tv and long dining table which gives a warm and rustic atmosphere. There is a "Rock Corner" in the living room with a guitar and two microphones intended for fun with favorite songs that give guests the opportunity to test their singing abilities. The house has a beautiful open gallery overlooking the pool and the sea. On the ground floor there are three rooms with detachable double beds and each room has a TV, a bathroom with toilet, two washbasins, hydromassage shower and a gallery.
The garage includes two parking spaces, and the door is operated automatically. If guests come with more than two cars, we offer 6 parking spaces in the private parking area in front of Villa.
In the yard there is a lawn that can serve as a playground next to the pool; as a playground for children; a football field and for a diverse activities you can imagine with friends and family.
Villa is situated in a secluded nature, offering every guest peace and complete privacy.
PRICE LIST:
24.03.2018. - 06.04.2018. - 310 €/ day
07.04.2018. - 27.04.2018. - 310 €/ day
05.05.2018. - 01.06.2018. - 470 €/ day
02.06.2018. - 22.06.2018. - 470 €/ day
23.06.2018. - 13.07.2018. - 630 €/ day
15.07.2018. - 18.08.2018. - 740 €/ day
19.08.2018. - 01.09.2018. - 630 €/ day
02.09.2018. - 22.09.2018. - 470 €/ day
23.09.2018. - 27.10.2018. - 310 €/ day